Home
Tags
Construction and Building
Tag: Construction and Building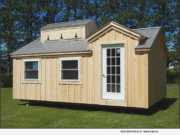 eNewsChannels NEWS: -- Jamaica Cottage Shop has hit a milestone. After 25 years of being in business, it's excited to announce it just shipped its 10 thousandth building. And, considering the company's owner first started out building dog houses, that's a pretty impressive accomplishment.
eNewsChannels NEWS: -- Current Builders, a general contractor based in Pompano Beach, today announced three key additions to its management team. Deborah Hampton joins the firm as the Risk and Safety Director, a newly expanded role and the first woman to hold the position in the company's 47-year history.
eNewsChannels NEWS: -- When Hurricane Dorian devastated the Bahamas, it destroyed thousands of lives and over 13,000 homes were lost. The region continues to be in the midst of a humanitarian crisis and thousands from Great Abaco are still displaced and struggling for shelter. Dayna's iCare Foundation, a 501(c)(3), is working to help solve the housing problem with its partner, TinyLux Homes.
eNewsChannels NEWS: -- RMA has revealed the international deal-making that was required to secure an Amazon (NASDAQ: AMZN) distribution center as the anchor for the new Portland Industrial Park in Deltona, Florida. RMA's economic development and real estate project management team brokered the deal between DOT Properties headquartered in Australia; Seefried Industrial Properties, the developer for Amazon; and the City.
eNewsChannels NEWS: -- Edwin Tatum, Founder and CEO of Dallas-based TatumTek, a modular construction firm with offices at 2121 N. Peart St. Suite 300 Dallas, TX 75201, announced today that the company has completed the acquisition of a 64.73 acre tract of land located on the north side of Highway 180 just west of the Lamesa city limits in Lamesa, Texas.
eNewsChannels NEWS: -- Bedrock Orlando, an American-owned brick and block supplier serving Orlando, Tampa, Daytona Beach, Lakeland and the surrounding areas is offering a Christmas promotion on all concrete decorative pavers, including permeable commercial pavers, until December 31, 2019.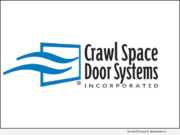 eNewsChannels NEWS: -- On September 24, 2013, Smart Vent filed a lawsuit against Crawl Space Door Systems, Inc. in the NJ Federal Court, case 1:13-cv-05691-JBS-KMW. Crawl Space Door Systems, Inc. filed a counter-claim. The lawsuit is now over and Crawl Space Door Systems won.
eNewsChannels NEWS: -- FSG Realty LLC (Fish Stewarding Group), a real estate stewarding and contributions group; and The Stillwater Group LLC, A Creative and Responsive Custom Home Building Team with a primary focus on Lake Keowee and Peninsula Ridge in Sunset, S.C., today announced a strategic partnership and collaboration to supply a number of their Custom Prebuild Process Homes.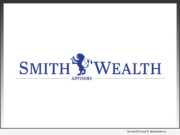 eNewsChannels NEWS: -- Smith Wealth Advisors, an independent wealth management firm located at 6836 Bee Caves Road, Suite 272 in Austin, Texas, has selected Myles Richards Construction, Inc, as General Contractor for the Vista Park, LLC development, the largest residential development in Lamesa in many years, Ron Smith, Founder & President of Smith Wealth Advisors announced today.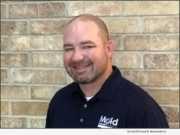 eNewsChannels NEWS: -- Mold Inspection Sciences Texas, one of the state's largest mold inspection and testing companies, is proud to welcome new hire Chris Gardner to its staff. Chris will play a vital role in securing new business development leads and nurturing commercial customer relationships.