Home
Tags
Construction and Building
Tag: Construction and Building
eNewsChannels NEWS: -- Whether you call it a lake home, cabin, cottage or camp, buyers are naturally drawn to the water's edge when looking at lakeshore properties. The wide variety of shoreline conditions gives buyers a lot to consider before they write a purchase agreement, says John Gehring, owner of Solo Dock, a tip-in dock manufacturer in Long Lake, Minnesota.
eNewsChannels NEWS: -- Oak Hills Local School District, in partnership with Energy Optimizers, USA, will upgrade all interior lighting to LED systems for an expected savings of more than $32,000 annually.
eNewsChannels NEWS: -- Over 100 Indiana lawmakers, contractors and construction workers will gather at the Indiana Statehouse on Monday, April 15, 2019 from 11 a.m. to 1 p.m. in the north atrium to shine a spotlight on the alleged corrupt practices of illegitimate contractors who steal billions of dollars from our communities - money that should be spent on education, public safety and infrastructure, the Indiana Kentucky Ohio Regional Council of Carpenters announced today.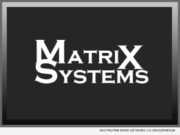 eNewsChannels NEWS: -- Installing a commercial air filtration system is not a magical solution for air pollution control, says Matrix Systems. These complex systems require several services in order to make sure that the system functions as designed. Here are five services that needed to keep a commercial air filtration system running effectively after installation.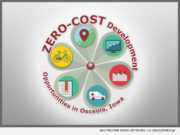 eNewsChannels NEWS: -- Spring is finally here and with it comes the start of the building season. As part of an ongoing housing development initiative, Clarke County Development Corporation (CCDC) has been working with the city of Osceola to offer home builders and developers shovel-ready sites at no cost for residential projects.
eNewsChannels NEWS: -- Over the course of its 9 years, Guardian Angels Medical Service Dogs (GAMSD) has grown into one of the largest service dog organizations in the nation. We raise, train, advocate for, and donate these incredible medical service dogs, specifically trained to perform tasks for disabled veterans, first-responders and civilians.
eNewsChannels NEWS: -- PowerGuard Specialty Insurance Services - a renewable energy program manager based in the United States - announced today the availability of a unique, first of its kind, insured full-system warranty for residential solar installations, including solar panels, wiring/leads and inverters.
eNewsChannels NEWS: -- Jamaica Cottage Shop, Inc. provides business to consumer wood manufacturing, Internet marketing and online retail. It's also one of the fastest growing businesses according to Inc. 5000. Founded in 1995 by Domenic Mangano, Jamaica Cottage Shop, Inc. is a privately-held company.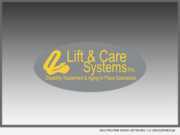 eNewsChannels NEWS: -- Lift & Care Systems is proud to have a working relationship with, Homes for Our Troops, a non-profit organization that has a mission to build and donate specially adapted custom homes for severely injured post-9/11 Veterans, to enable them to rebuild their lives.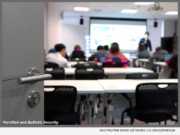 eNewsChannels NEWS: -- South Florida based security company, FBS - Fortified and Ballistic Security, announces plan to protect schools in honor of the one year anniversary of the Parkland shooting. For years, FBS has been perfecting their safe environments, or The Sanctuary(TM), for luxury homes, and the time has come to give back.