Home
Tags
Construction and Building
Tag: Construction and Building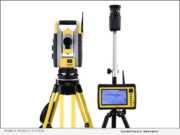 eNewsChannels NEWS: -- Current Builders was one of the first construction companies to embrace BIM (Building Information Modeling), now the innovative construction company is evaluating a variety of advanced tech tools, seeking the best new solutions to improve productivity.
eNewsChannels NEWS: -- ZenTek Consultants is pleased to announce the launch of the ZenTek Civil Engineering Hub, the premier professional tool for anyone who works in the Civil Engineering & Survey industries.
eNewsChannels NEWS: -- Solar PV installation is one way to help reduce greenhouse gases from fossil fuels. Solar Power World has recognized the efforts of solar contractors across the United States in its 2020 Top Solar Contractors list, where local solar installer Harvest Power achieved a rank of 156 out of 407 companies.
eNewsChannels NEWS: -- Easily Moved Equipment (eme) is excited to announce yet another world's first with the launch of the eme 20000R 10 Ton portable aluminum Gantry Crane. The eme 20000R is in a class by itself as the world's first portable aluminum Gantry Crane that can be moved under rated lifting capacity of 10 Tons.
eNewsChannels NEWS: -- ACE Home Services will provide and install a new a/c unit for a military member who has been nominated by the community to be honored and rewarded. Since June, ACE has received nominations of military members for the Honor Our Warriors Project.
eNewsChannels NEWS: -- Garage Door Repair Pro's Phoenix, a well-known entity in the garage door Phoenix AZ services industry, has enlisted emergency garage door repair services on its website. It is being guessed that the company will soon be furnishing the new offering.
eNewsChannels NEWS: -- As the State of Michigan begins to allow the opening of its private parks and camping facilities, the biggest question people are asking post-COVID is "how safe are the bathroom facilities at these parks and campgrounds?" While Turner Sanitation can't answer that question for all re-opening parks and campgrounds, it CAN answer that question for those facilities using Turner portable facilities and sanitation services.
eNewsChannels NEWS: -- As Michigan envisions a day soon when coming out of the COVID-19 crisis means seeking normal in a climate that is anything but, there will be a number of services and businesses in very high demand. But the crisis has thrust to the forefront some companies, like Turner Sanitation, whose role in our communities have been enhanced by the needs we'll have in Michigan's new normal.
eNewsChannels NEWS: -- Current Builders today announced their newest project Reef at Riviera, located in Manatee County, Florida. The general contractor has formed a joint venture with the developer Dominium Inc., based in Plymouth, Minnesota, to build a new affordable senior housing project in the City of Palmetto.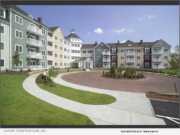 eNewsChannels NEWS: -- Avatar Construction, Inc. announces continued expansion and record-breaking growth in 2020. While most companies have experienced a drop in business due to current events, Avatar has experienced a massive increase in both new projects and revenue.