Home
Tags
Construction and Building
Tag: Construction and Building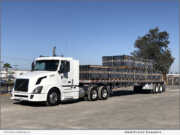 eNewsChannels NEWS: -- Fontana Paper Mills is proud to announce a new 6% + SBS modified multipurpose underlayment, otherwise known as M40. It has an organic core with a 6% + SBS modified asphalt coating and Fontana's familiar high grip surface. Fontana Paper Mills is a roofing underlayment manufacturing plant located on 15 acres in Fontana, California.
eNewsChannels NEWS: -- An important milestone for promoting lightning safety across Africa occurred with the February 2022 signing of a Memorandum of Understanding between the US and Uganda-based African Centers for Lightning and Electromagnetics Network (ACLENet) and the Office of the Prime Minister (OPM) of Uganda. This MoU was piloted and promoted by the Ministry of Relief, Disaster Preparedness, and Refugees (MoRDP'R) within the Prime Minister's Office.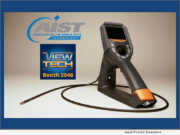 eNewsChannels NEWS: -- ViewTech Borescopes will exhibit for the sixth time at booth 2406 during the annual Association for Iron & Steel Technology Conference and Exposition. AISTech 2022 is returning to Pittsburgh, Pennsylvania at the David L. Lawrence Convention Center and will be taking place May 16-19. This year's Association for Iron & Steel Technology event will feature new products, technical programs, presentations, and panel discussions.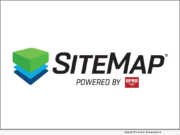 eNewsChannels NEWS: -- Ground Penetrating Radar Systems, LLC (GPRS) is releasing a new software and service named SiteMap. GPRS is a private concrete scanning, utility locating, and leak detection company that provides critical subsurface mapping to construction contractors and facility managers. This new service offering will be the first of its kind in the private subsurface locating industry.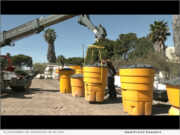 eNewsChannels NEWS: -- Ellis Equipment, Inc. is pleased to introduce the Jellifish, an efficient universal crash barrel lift created by construction industry veteran John Ellis. Perfected over years of careful development and subsequent refinement, this patented tool is presently the only device available on the market with the express purpose of handling most kinds of sand-filled barrels used today.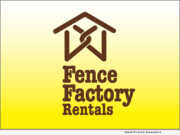 eNewsChannels NEWS: -- Well known throughout the community, Fence Factory in Atascadero is dedicated to selling contractors, landscapers, ranchers, and others in the area the fence & gate supplies they require for their various projects. As skilled fence industry specialists with decades of combined experience and insight, the team there has put together an extensive inventory of premium fence and gate products from many respected manufacturers.
eNewsChannels NEWS: -- After, Inc. announced that Atlas Copco's Power Technique North American Division will utilize QuickReg® to provide a seamless post-sale experience to its customers. The Power Technique Division designs, manufactures and markets mobile air compressors, handheld pneumatic tools, as well as mobile generators, light towers, and portable pumps.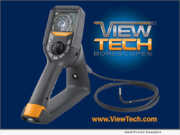 eNewsChannels NEWS: -- In response to the 2015 deck collapse in Berkeley which caused six fatalities, California legislation signed into law SB 721 and SB 326 requiring periodic inspections of exterior elevated elements (EEE) that structurally rely on wood or wood-based materials, says ViewTech Borescopes.
eNewsChannels NEWS: -- Construction project timeline delays, increased material costs, labor shortages, and supply chain lags stemming from the pandemic have reportedly affected 70% of construction projects across the nation (*see citation), however Maas Companies, advisors in program and construction management for the academic community, believe the tide is close to changing.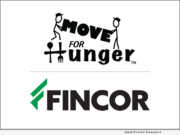 eNewsChannels NEWS: -- FINCOR Construction, an East coast-based multifamily renovation company, and Move For Hunger, a national hunger relief non-profit organization, announced that they have renewed their partnership to reduce food waste and fight hunger in the United States.