Home
Tags
Construction and Building
Tag: Construction and Building
eNewsChannels NEWS: -- Garden Light LED announces their Micro Series fixtures designed to project powerful light from a small source in areas like stairs and steps, discrete overhangs, handrails, trees, potted plants, water features, and garden landscapes. Available in five different beam patterns, the Micro Series fixtures are miniature, measuring only 1.3 inches (w) x 1.5 inches (l) x 0.5 inches (h) - smaller than a matchbook.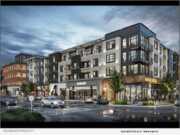 eNewsChannels NEWS: -- After a year in the works, downtown Florence could face a new economic boom thanks to The Mandolin, a thriving residential, retail, and office development project Bobo Family Group has proposed for the heart of the city.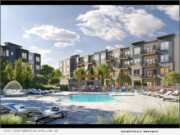 eNewsChannels NEWS: -- SB Communities, LLC, owned by Jerry Slusky and Bob Batt, is a privately-owned real estate development company known in Nebraska and Iowa for its focus on building new, first-class apartment communities since 2013, specializing in identifying Midwest communities with populations of around 50,000 where there is a particular need for amenity-filled apartments.
eNewsChannels NEWS: -- SalesLeads announced today the December 2020 results for the new planned capital project spending report for the Industrial Manufacturing industry. The Firm tracks North American planned industrial capital project activity; including facility expansions, new plant construction and significant equipment modernization projects. Research confirms 146 new projects in the Industrial Manufacturing sector.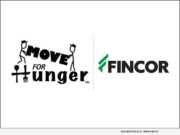 eNewsChannels NEWS: -- FINCOR Construction, a multi-family renovator operating along the east coast, and Move For Hunger, a national relief non-profit organization, have announced a new partnership that will fight hunger and reduce food waste nationwide. Recent reports say that nearly 8 million Americans have fallen into poverty since the summer.
eNewsChannels NEWS: -- Nocera, Inc. (OTC:NCRA) ("Company") today announced that it has formally signed Variable Interest Entity ("VIE") agreements with Xin Feng Construction Co. Ltd., (XFC) a Taiwan construction firm, and Shunda Feed Co., Ltd., (SFC) a Taiwan aquaculture feed firm resulting in 100% controlling interest in both companies.
eNewsChannels NEWS: -- Current Builders is proud to announce they raised $39,000 for local charities during their 15th Annual Holiday Fundraising Program. The Pompano Beach-based general contractor provided over $5,000 worth of gifts for Toys for Tots to distribute and delivered checks to esteemed nonprofits.
eNewsChannels NEWS: -- On August 28, 2020, Guangzhou Doorfold Partition Wall Co., Ltd. ("Doorfold Partition Wall") is the successful tenderer for movable partition walls to be installed to the convention & exhibition center of China-Singapore Guangzhou Knowledge City.
eNewsChannels NEWS: -- Awair, the San Francisco-based startup that makes Indoor Air Quality monitoring and software solutions for home and commercial spaces, has received a major strategic investment from Emerson (NYSE: EMR). Emerson is a leader in the heating, ventilation and air conditioning (HVAC) controls industry, as well as the creator of the highly-rated smart thermostat, Emerson Sensi.
eNewsChannels NEWS: -- ARRS, formerly known as Alabama Remodeling and Restoration Services, has launched its new website. With the launch of the new website, ARRS aims to better serve customers by providing them with easy access to the information they need regarding plumbing, HVAC, and remodeling services.