Home
Tags
Construction and Building
Tag: Construction and Building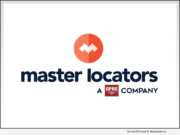 eNewsChannels NEWS: -- Ground Penetrating Radar Systems, LLC ("GPRS"), has acquired Master Locators utility locating business ("Master Locators"), a leading provider of private utility locating, concrete scanning, vacuum excavation, SUE and video pipe inspection services.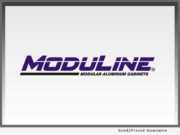 eNewsChannels NEWS: -- Leading military-grade aluminum cabinet manufacturer, Moduline Cabinets, launched a redesigned website to provide a better user experience. The newly designed website features a re-brand of Moduline Cabinets' logo and color theme, as well as enhancements that include easier navigation and improvements to page speed and design for the shop, product, and information pages.
eNewsChannels NEWS: -- ReAgg, a leader in the aggregate transportation industry, announced the launch of services to move heavy equipment and rentals. ReAgg's heavy equipment moves and rentals include service to the construction industry. ReAgg's experience with over 30 years working with the construction industry helps contractors, government agencies, developers, and more within the Metro Baltimore, Washington D.C. and Northern Virginia areas.
eNewsChannels NEWS: -- It's time to prepare for more downpours warns NOAA (Climate.gov). Heavy rain has increased across most of the United States, and is only likely to continue to do so. In fact, climate change is projected to increase the size of the flood plain by as much as 45% in the next 100 years. A new flood vent introduced by Crawl Space Door Systems, Inc. can help concerned home and business owners protect their property and save money too.
eNewsChannels NEWS: -- Legacy Global Development today announced it has retained Zurcher Arquitectos to design the Beach Club at its Orchid Bay, Belize property. Construction on the new Beach Club will commence in the near future and is being designed to meet luxury hotel standards.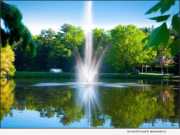 eNewsChannels NEWS: -- A property with a pond and all of the aquatic life is beautiful and serene, but in order to keep a healthy balance and water clarity, a pond aerator is essential. To maximize your pond's aeration, the pond aerator you select needs to be large enough for the pond size. Discount Pumps presents a variety of pond aerators and sizes to choose from.
eNewsChannels NEWS: -- RYPOS, Inc., developer and manufacturer of advanced, exhaust filtration systems that reduce harmful emissions from diesel engines, and Stanford Medicine, a leader in pioneering research, creative teaching protocols and effective clinical therapies, are pleased to announce the first installation and approval of an OSP special seismic certification pre-approved diesel particulate filter for the new emergency power station at New Stanford Hospital medical center.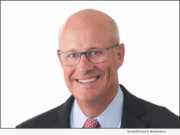 eNewsChannels NEWS: -- Nationwide tax specialty firm KBKG adds another former IRS manager to their team of experts. Mark Bodenstab joins as the firm's Director of Research & Development Tax Credits with over 30 years combined at the IRS and in the private sector.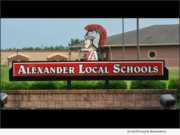 eNewsChannels NEWS: -- Alexander Local Schools expects to save $83,716, including rebates, on utility costs in the 2019-2020 school year by partnering with Energy Optimizers, USA, to upgrade all interior and exterior lighting to high-efficiency LED systems.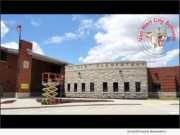 eNewsChannels NEWS: -- Van Wert City Schools, in partnership with Energy Optimizers, USA, is poised to launch a sweeping energy and security improvement project that is expected to save the district more than $115,000 annually.