Home
Tags
Cosmetic Surgery
Tag: Cosmetic Surgery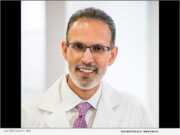 eNewsChannels NEWS: -- Jacob Haiavy, MD of Inland Cosmetic Surgery has made history by performing transumbilical breast augmentation (TUBA) with silicone gel-filled implants. Dr. Haiavy is only the third surgeon to ever place silicone implants through the discreet incision in the navel.
eNewsChannels NEWS: -- The saying 'look good, feel good' does not only ring true for women. Being more physically attractive can have positive implications for career-minded and goal-oriented men. Women have been reaping the benefits of these non-invasive procedures for decades, but recently The Spiegel Center has seen the number of procedures performed on men increase by over 100%.
eNewsChannels NEWS: -- Dr. Laju Mathew, a board certified dermatologist with more than 10 years of experience, joins the prestigious team of board certified dermatologists, board certified facial plastic surgeon, physicians assistants and laser technicians at Siperstein Dermatology Group.
eNewsChannels NEWS: -- To celebrate Patient Safety Awareness Week (March 14-20, 2021), the American Board of Cosmetic Surgery (ABCS) announces a new way for patients to identify a cosmetic surgeon with a particular focus on safety: Cosmetic Surgery Patient Safety® (CSPS) certification.
eNewsChannels NEWS: -- Board-certified Denver plastic surgeon Dr. Gregory Buford is excited to announce the publication of his latest book, "The Boob Job Bible: Your Ultimate Guide to Breast Surgery."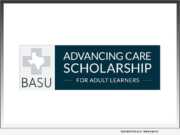 eNewsChannels NEWS: -- C. Bob Basu, MD, MBA, MPH, FACS of Houston is honored to announce the first year of the annual Basu Plastic Surgery Advancing Care Scholarship for Adult Learners. Designed to support adults over the age of 40 who live in Texas as they pursue a graduate degree as a licensed medical practitioner, physician, or nurse.
eNewsChannels NEWS: -- The field of plastic surgery has long had a gender imbalance: while 92% of patients are women, most plastic surgeons are men. In fact, only 1 out of 5 plastic surgeons is female. This is gradually changing, due in part to women like board certified plastic surgeon Christa Clark, MD, FACS, who employs an all-female staff at her practice, Granite Bay Cosmetic Surgery.
eNewsChannels NEWS: -- Vibrant Med, a medical aesthetics practice near Louisville, Kentucky, recently introduced a new option for adults to obtain a more youthful-looking face without traditional facelift surgery thanks to the introduction of the V-YOUth injectable facelift.
eNewsChannels NEWS: -- The Spiegel Center plastic surgery office has created an outdoor waiting room as patients are asked to stay longer in their cars prior to doctor visits due to new COVID-19 regulations. An innovative plastic surgeon commissioned a talented local artist, Alicia Silvestri to create an original 100-square-foot mural to be painted in the parking lot for their patients.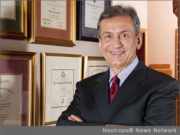 DAYTON, Ohio /eNewsChannels/ -- NEWS: Dr. James Apesos, a noted Dayton cosmetic surgeon, has launched a new website for his Ohio area clients, repositioning the practice's web presence to make it easier for patients to find information about procedures, schedule appointments, and receive personal medical advice about plastic and cosmetic surgery considerations.