eNewsChannels NEWS: -- Amid the Coronavirus lockdown, award-winning, critically acclaimed indie music star Luanne Hunt decided to use her free time to tap into her creativity and write the Top 40 Gospel/Inspirational hit "We Rise," a song the Hollywood Digest calls an "anthem for our times."
eNewsChannels NEWS: -- The Phillip England Center for the Performing Arts Foundation will host a "Tribute to Bill Bassett in the Grand Ole Opry Style" concert on Sunday, March 22, at 3 p.m. in the Phillip England Center for the Performing Arts, 210 Camp Lincoln Road in Camp Verde.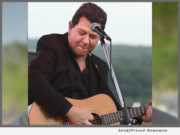 eNewsChannels NEWS: -- New Jersey based country, folk, Americana singer-songwriter Michael Patrick will release his latest, long overdue recording, "John Wayne Movies" with two special CD release shows on October 13, 2018 at The Lighthouse Tavern, and October 20 at Roxy and Dukes.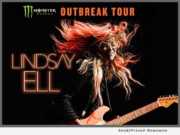 eNewsChannels NEWS: -- Outbreak Presents announces Lindsay Ell is set to headline the final Monster Energy Outbreak Tour of 2018. Following her breakout Top 20 hit at U.S Country radio and momentous No. 1 at Canadian Country radio with "Criminal," Ell recently excited legions of fans via social media announcing her next single is the tantalizing and lyrically-mesmerizing "Champagne."
NEWS: (FORT WORTH, Texas) Josh Vincent, country singer and songwriter, recently released a new single, 'Two Shots,' which he hopes will shake up the country music scene. It's been said that Vincent's songs are reminiscent of outlaw country musicians such as Johnny Cash, Merle Haggard and Waylon Jennings - all who paved the way for today's artists.
LOS ANGELES, Calif. /eNewsChannels/ -- NEWS: The magical time of year between Thanksgiving Day and New Year's Day is filled with thoughts of family celebrations, colorful decorations, gift-giving, gatherings of friends, and the fun of kissing under the mistletoe. 'All of those wonderful things are in this song,' states country music artist Sandra Piller, singer of 'Mistletoe and You.'