Home
Tags
Cyber Security and Infosec
Tag: Cyber Security and Infosec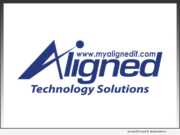 eNewsChannels NEWS: -- Aligned Technology Solutions (ATS), a top ranked managed IT services provider headquartered in the Washington DC Region, is pleased to announce the CMMC-AB, has approved it as an RPO. This achievement officially marks the entry of ATS into the CMMC ecosystem and is part of the firm's ongoing expansion of offerings to defense contractors and clients seeking assistance with CMMC.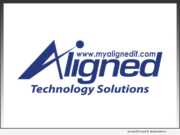 eNewsChannels NEWS: -- Aligned Technology Solutions announced the recent addition of three accomplished veterans of the Managed Service provider (MSP) industry to its leadership team. The new members include a VP of Service Delivery, VP Cybersecurity & Compliance and Director of Helpdesk Operations. These are entirely new positions that were added in support of the companies continued growth and expanded service offerings.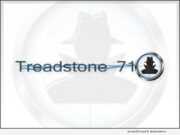 eNewsChannels NEWS: -- Treadstone 71, LLC, the cyber intelligence and counterintelligence company, today released details of an Iranian intelligence-backed influence operation. Treadstone 71 observed IRGC Cyber Unit members playing an essential role in managing the campaign.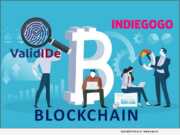 eNewsChannels NEWS: -- The ValidIDe Project announces today the launch of its Indiegogo Fundraiser Campaign providing Perks to contributors in support of developing the ValidIDe digital identity blockchain network.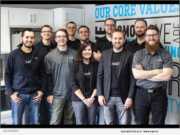 eNewsChannels NEWS: -- LeadingIT, a Chicagoland technology and cybersecurity support company, has teamed up with Extra Life to raise money for hospitals that treat sick or injured children.
eNewsChannels NEWS: -- LeadingIT, a friendly technology and cybersecurity support firm, started with no clients and zero dollars. For the first 8-10 months, Stephen Taylor, our CEO, worked on reaching out to as many people as possible, offering and telling them what he could do. The few who saw value in our offerings signed up as clients. With sheer determination and dedication, he spent the first year trying to build the business.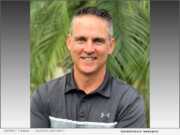 eNewsChannels NEWS: -- Valentis has commenced plans to expand and initiate operations in the State of Florida. Valentis intends to provide a combination of armed security personnel, consulting, special event security and management, and training throughout the state.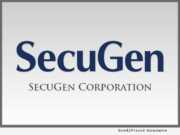 eNewsChannels NEWS: -- SecuGen, world leader in optical fingerprint technology, is proud to announce that the newly developed and soon to be released Hamster Pro(tm) 30 fingerprint reader and U30 OEM sensor have been certified by the FBI as meeting the image quality specifications for PIV and Mobile ID FAP 30.
eNewsChannels NEWS: -- Valentis Security is proud to announce and welcome Stephen Souders as its new regional manager in Cincinnati, Ohio. Souders will be responsible managing Valentis operations, personnel, and assisting with business development in the Cincinnati and surrounding markets.
eNewsChannels NEWS: -- Symposium on Quality Electronic Design (ISQED) today announced that it has started to accept papers for the 2021 event. ISQED is an internationally reputable conference, sponsored by IEEE CASS, IEEE EDS, and IEEE Reliability Societies, and in cooperation with ACM/SigDA.