Home
Tags
Cyber Security and Infosec
Tag: Cyber Security and Infosec
eNewsChannels NEWS: -- Planet Defense LLC announced today its close partnership with Cape Fox Corporation (CFC) to develop and manage a technology Innovation Hub in Ketchikan, Alaska, starting immediately. This new project - a Public-Private Partnership - will strengthen Ketchikan's native community and local commercial businesses by providing them with emerging and smart technologies. This endeavor will particularly benefit the Alaska Native people living in the area.
eNewsChannels NEWS: -- The creation and implementation of a state-of-the-art Cybersecurity Operations Center (CSOC) that is a core element of the Virginia Smart Community Testbed based in Stafford County, Virginia, was announced today by Planet Defense LLC and its government and industry partners. Planet Defense LLC is a global cybersecurity consulting, engineering and training company headquartered in Fairfax, Virginia.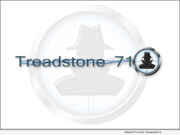 eNewsChannels NEWS: -- Treadstone 71, LLC, your primary source for cyber intelligence and counterintelligence training and services, released in-depth details of Iranian intelligence-backed hybrid operations and cognitive warfare actions.
eNewsChannels NEWS: -- Cole Engineering Services (CESI), a By Light Company, has been awarded an Other Transaction Agreement (OTA) to prototype the United States Army's Soldier Virtual Trainer (SVT). This prototype project award will extend upon the U.S. Army's Synthetic Training Environment (STE) modular open systems architecture to deliver an immersive SVT capability that empowers Soldier-led training at the Point of Need.
eNewsChannels NEWS: -- WIS ED LLC (WIS ED) has partnered with Tech Quest Apprenticeship, a national initiative led by Clark University's School of Professional Studies, to provide information technology (IT) and Cyber-related pre-apprenticeships and apprenticeships to unemployed, underemployed, and incumbent workers through 2023.
eNewsChannels NEWS: -- Blue Glacier Security & Intelligence LLC announced it has published a thought-provoking Red Team memorandum titled "What if Kim Jong Un Dies in 2022?" This "out-of-the-box" analytic approach offers a thought-provoking viewpoint after Kim's recent, drastic weight loss and continued weapons tests.
eNewsChannels NEWS: -- With the threat of ransomware and cyber-attacks in general growing daily due to worldwide unrest and economic insecurity, Kennedy Intelligent Data (KID) has allied with Blueshift Cyber Security. This alliance allows KID to provide comprehensive and turnkey managed security services for companies like those in the auto industry that are at significant risk of data theft and financial harm to their customers.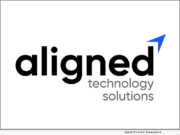 eNewsChannels NEWS: -- Inc. magazine today revealed that Aligned Technology Solutions is No. 118 on its third annual Inc. 5000 Regionals: Mid-Atlantic list, the most prestigious ranking of the fastest-growing private companies based in Washington, D.C., Delaware, Maryland, North Carolina, Virginia, and West Virginia. Born of the annual Inc. 5000 franchise, this regional list represents a unique look at the most successful companies within the Mid-Atlantic region.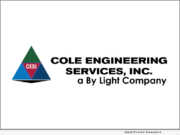 eNewsChannels NEWS: -- Cole Engineering Services, Inc. (CESI), a By Light Company, has been awarded the Cyber Training, Readiness, Integration, Delivery and Enterprise Technology (Cyber TRIDENT) $957M Indefinite Delivery/Indefinite Quantity (IDIQ) contract. The Cyber TRIDENT contract is utilized by Department of Defense (DoD) organizations and other non-DoD agencies that have related cyber training needs.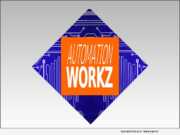 eNewsChannels NEWS: -- Detroit-based Automation Workz Institute, Inc., the nation's only Black tech diversity consulting and upskilling institution, today announced the close of $10 million growth financing to drive the expansion of their cybersecurity, network engineer and development certification courses to people of color across America.