Home
Tags
Cyber security solutions
Tag: cyber security solutions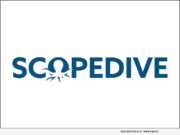 eNewsChannels NEWS: -- Scopedive, Inc. announces the official launch of its novel cyber security talent marketplace, matching top cyber security freelancers and consulting firms with businesses for any cyber security or compliance project scope.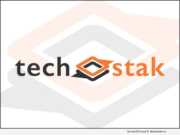 eNewsChannels NEWS: -- Today TechStak, a leading SMB service provider matching companies with highly curated and pre-vetted outsourced IT partners, announced they have launched a cost-effective arsenal of risk assessment tools and accompanying educational resources designed for the unique needs of smaller businesses.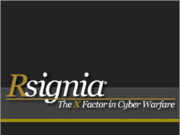 COLUMBIA, Md. /eNewsChannels/ -- Rsignia, Inc. today announced they have entered a formal partnership with West Virginia University Research Corporation (WVURC) formalizing teaming efforts focused on research and development in the critical cyber security domain. Rsignia signed the agreement with WVURC as framework to undertake task orders with WVURC as it relates to big data visualization and incorporating biometric components into cyber security solutions.
COLUMBIA, Md. /eNewsChannels/ -- Rsignia, Inc. today announced the formation of Rsignia Innovation Labs. Rsignia Innovation Labs will focus on forward-thinking ideas and skip-generation concepts addressing concerns projected well into the future in our nation's critical infrastructure. The creation of this division of Rsignia is driven by the need for advanced research and development of cyber security solutions that address not only the threats we face today, but also future network security issues.
COLUMBIA, Md. /eNewsChannels/ -- Rsignia, Inc. today announced the launch of a new Cyber Command and Control Simulation Center at its headquarters and their new alliance with RGB Spectrum in support of the new Center. The Companies together have established a unique media immersive environment specific to cyber command and control.