Home
Tags
Delray Beach Business
Tag: Delray Beach Business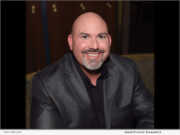 eNewsChannels NEWS: -- Bellvue Rush announced today that the options that have only been available to the highest earners must now be made accessible to everyone. The plan is to do so through access to information, as that has only been available to those with the best accountants to date.
eNewsChannels NEWS: -- Spodak Dental Group has been named a VIP: Diamond Plus Provider of Invisalign® for 2022, which is the highest honor on the Invisalign® provider rankings. There are only about 30 general dentists in North America who have earned the VIP: Diamond Plus distinction.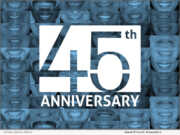 eNewsChannels NEWS: -- The Spodak Dental Group team is honored and proud to have been a staple in the Delray Beach community since 1976. As their way of saying thanks and giving back, they spent their entire 45th Anniversary Year providing complimentary dental services to community members who otherwise wouldn't be able to fit needed care into their lifestyle.
eNewsChannels NEWS: -- Spodak Dental Group has been awarded the No. 5 Top Workplaces 2022 honor by The Sun Sentinel in the small business category. This is the sixth time that the Group has won the award.
eNewsChannels NEWS: -- The Spodak Dental Group team of dental professionals now offers free digital wellness scans in a continued effort to provide the very best comprehensive care to their family of patients. The Spodak Dental Group team is proud to offer all current and future patients a free digital wellness scan.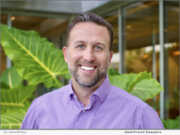 eNewsChannels NEWS: -- Dr. Craig Spodak, founder of the Spodak Dental Group dental practice in Delray Beach, Florida, and founder of the nationwide Bulletproof Dental Practice podcast, has joined Candid, a cutting-edge clear aligner orthodontic system.
eNewsChannels NEWS: -- Applebee's Neighborhood Grill & Bar has announced and is accepting nominations for its 6th annual Above and "BEE"yond Teacher Essay Contest, which recognizes top teachers - as nominated by their students - by rewarding them with a sponsorship check and end-of-year class party. The contest is being offered at Applebee's restaurants in Florida and Georgia owned and operated by local franchisee Doherty Enterprises.
eNewsChannels NEWS: -- Erika Pusillo, practice optimizer at the Spodak Dental Group, recently earned the Master of the American Association of Dental Office Management (MAADOM). She was one of only 20 AADOM Fellows who were awarded this honor at the awards ceremony this year.
eNewsChannels NEWS: -- In accordance with the passing of Florida's Amendment 2 in November 2020, which increased the minimum wage and amended Florida's Constitution, the Spodak Dental Group will raise its minimum wage for all employees. However, instead of matching the state-mandated increases, they are exceeding them.
eNewsChannels NEWS: -- The Spodak Dental Group transitioned to a four-day work week in 2021 with a goal to take the very best care of each team member. After the turmoil of a 2020 year filled with the uncertainty, stress and additional regulations due to COVID-19, the family-owned company realized that there was a great opportunity to provide each team member with a flexible schedule that supports a greater work life balance.