eNewsChannels NEWS: -- Stride Autism Centers ("Stride"), a mission-driven provider of evidence-based therapy for children with autism, today announced that it has expanded to serve families at four centers throughout Iowa. Stride is now actively enrolling clients at all four locations, including Clive and Johnston in the Des Moines metro area, Cedar Rapids, and Davenport in the Quad Cities.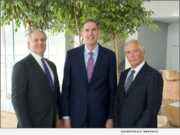 eNewsChannels NEWS: -- With over eight years in providing green, sustainable, microbial protection to businesses, schools, and medical facilities throughout the Midwest, The Heritage Group of Des Moines, IA launched a new tech company, SPMC, LLC in the summer of 2020 to be led by SPMC President John Bergman and SPMC Technical Director Joe Johnson.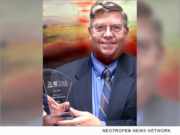 NEWS: When it comes to being recognized as a 'leader in your industry,' there's no better testament than those from your peers, and Roger Stalheim, President of The Des Moines Metro Alternative Board (TAB) can attest to that.
DES MOINES, Iowa /eNewsChannels/ -- NEWS: Bassackwards Tees, an Iowa-based clothing company, has announced that due to increasing customer demand, they have just released an additional four state T-shirts to their lineup, which include Illinois, West Virginia, Arkansas and Georgia. The company already offers their unique, increasingly popular and 'crazy soft' shirts for eight U.S. states bringing the total now to 12 states overall.
DES MOINES, Iowa /eNewsChannels/ -- NEWS: Xstreaming Fitness has developed a software solution that will revolutionize the fitness club and personal fitness industry. By offering online access to custom, live and recorded fitness and training video, the Xstreaming Fitness program hopes to help Fitness Clubs broaden their services, expand their marketplace as well as reduce member turnover as well as increase satisfaction and engagement.
DES MOINES, Iowa /eNewsChannels/ -- Local business owners and managers, fed up with the negative rhetoric and 'scarcity' mindset, formed a group called Above the Line America. With their collaborative efforts, they have put together an extraordinary event designed specifically for business leaders and community advocates interested in raising their bottom line and changing business conversation, as we know it.
DES MOINES, Iowa /eNewsChannels/ -- Announcing in 2010 that it would increase enforcement efforts, the U.S. Department of Labor's Office of Federal Contract Compliance Programs (OFCCP) appears to be in hot pursuit of workforce diversity compliance among federal contractors and their subs. So writes construction-industry recruiting expert and BirdDog VP of Marketing Doug Mitchell in a newly released white paper.
DES MOINES, Iowa /eNewsChannels/ -- Des Moines author Douglas E. Mitchell today announced the release of his latest book, 'The MultiThread Marketer: How To Hire (Or Better Yet) Become One' (ISBN: 9781607460541).
DES MOINES, Iowa /eNewsChannels/ -- Boesen the Florist, central Iowa's floral authority since 1923, has taken Valentines gift of giving to a whole new level. The ability to send the joy and beauty of flowers is now possible with just a touch of your finger! With Boesen's new Floral App, you can log in and send flowers your Android-powered mobile device.