Home
Tags
Documentary film
Tag: documentary film
eNewsChannels NEWS: -- Scientology Network's DOCUMENTARY SHOWCASE - the weekly series providing a platform for independent filmmakers to air films on important social, cultural and environmental issues - presents the documentary classic "Most Valuable Players," on June 23, 2023.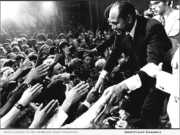 eNewsChannels NEWS: -- "Bridging the Divide: Tom Bradley and the Politics of Race" reveals the life and legacy of the first African American mayor elected in a major American city, with an overwhelmingly white majority, and will be broadcast on PBS SoCal on Thursday, October 6 at 8:30 p.m., Our L.A. announced today. The encore presentation of the award-winning documentary is being released during another historic Los Angeles mayoral race occurring now. It is also available on PBS.org, and on PBS and World Channel's Saturday Playlist Initiative on race.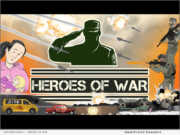 eNewsChannels NEWS: -- Kipp Berdiansky, a 57-year-old engineer from Silicon Valley, traveled to Poland in May to interview Ukrainian soldiers and refugees. He subsequently had Ukrainian illustrators, animators and voice-over freelancers animate the story for a new YouTube channel called "Heroes of War."
eNewsChannels NEWS: -- An independent African-American filmmaker with a relentless pursuit of the truth and justice, Jean Adam, Jr., has produced a stunning documentary that makes a powerful case: an Alabama white woman has been unjustly imprisoned for 30 years.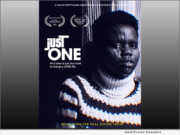 eNewsChannels NEWS: -- One single encounter with the police can change a young person's life forever - especially children of color. "A Black or Brown child acting out at school or having a bad day can very quickly find themselves enmeshed into two very broken systems," says filmmaker and PrettyWork Creative CEO, Lisa N. Alexander.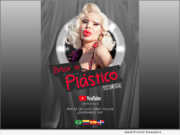 eNewsChannels NEWS: -- As an amateur social project of the famous Dominican plastic surgeon, Luis Lopez Tallaj MD, trained in Brazil 20 years ago, has released recently on YouTube, the dramatic documentary "Besos de plástico" (Plastic Kisses). It is already available on his YouTube channel Lopeztallaj, this Hispanic or Latin project with closed captions in English, French and Portuguese is a warning to the global population of the risks taken with biopolymers injections.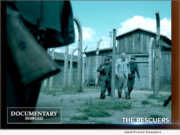 eNewsChannels NEWS: -- Each year, the United Nations sets aside January 27 as International Holocaust Remembrance Day. This day marks the liberation in 1945 of the Auschwitz-Birkenau death camps where between 1.1 and 1.5 million people died, most of them Jews. But while we remember those who perished in the Holocaust, let us also honor those who put their own lives on the line to rescue thousands destined for that fate. Scientology Network's "Documentary Showcase" features two films that pay tribute to unsung heroes who saved thousands from dying in Nazi death camps.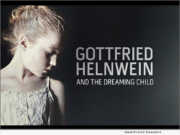 eNewsChannels NEWS: -- Scientology Network's Documentary Showcase marks International Holocaust Remembrance Day by airing "Big Sonia" and "Gottfried Helnwein and the Dreaming Child." The UN set aside January 27, the anniversary of the 1945 liberation of Auschwitz-Birkenau, as International Holocaust Remembrance Day.
eNewsChannels NEWS: -- ByDam Multimedia announces its latest release: "From A Place of Love - My Adoption Journey," an award-winning documentary film from Writer, Producer, Director David Bynum.
eNewsChannels NEWS: -- All the Lost Girls Productions launches trailer for "Uneven Ground: The Melissa Witt Story." On December 1, 1994, Melissa Witt was abducted from Bowling World in Fort Smith, Arkansas.