Home
Tags
Documentary film
Tag: documentary film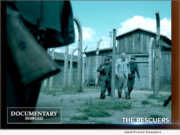 eNewsChannels NEWS: -- Each year, the United Nations sets aside January 27 as International Holocaust Remembrance Day. This day marks the liberation in 1945 of the Auschwitz-Birkenau death camps where between 1.1 and 1.5 million people died, most of them Jews. But while we remember those who perished in the Holocaust, let us also honor those who put their own lives on the line to rescue thousands destined for that fate. Scientology Network's "Documentary Showcase" features two films that pay tribute to unsung heroes who saved thousands from dying in Nazi death camps.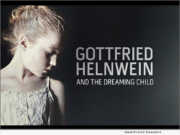 eNewsChannels NEWS: -- Scientology Network's Documentary Showcase marks International Holocaust Remembrance Day by airing "Big Sonia" and "Gottfried Helnwein and the Dreaming Child." The UN set aside January 27, the anniversary of the 1945 liberation of Auschwitz-Birkenau, as International Holocaust Remembrance Day.
eNewsChannels NEWS: -- ByDam Multimedia announces its latest release: "From A Place of Love - My Adoption Journey," an award-winning documentary film from Writer, Producer, Director David Bynum.
eNewsChannels NEWS: -- All the Lost Girls Productions launches trailer for "Uneven Ground: The Melissa Witt Story." On December 1, 1994, Melissa Witt was abducted from Bowling World in Fort Smith, Arkansas.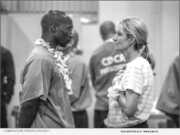 eNewsChannels NEWS: -- On February 12, 2020, 235 incarcerated men gathered in the yard of a maximum-security prison in California. They formed a circle, and in the center of that circle stood Grammy Award winning film producer Fritzi Horstman. She read aloud ten questions from the ACE test, a survey of Adverse Childhood Experiences
eNewsChannels NEWS: -- Women and the Vote NYS announces that a new initiative, timed to coincide with the 19th Amendment Centennial, is being launched to develop a mobile-friendly online database with interactive map of gravesites across New York State of the suffragists who worked tirelessly to bring about women's right to vote.
eNewsChannels NEWS: -- Producer/Director Victoria Marie of "Gray is The New Blonde," an award-winning and inspiring documentary about the outdated views and attitudes towards women with gray hair has perfectly captured the current zeitgeist of women worldwide owning their beautiful gray hair. The movie, which has already won 3 awards, will have its world premiere on Jan. 23, 2020 in Los Angeles, California.
eNewsChannels NEWS: -- The Marina del Rey Film Festival will hold a public screening of the new Broad Street Studios documentary short film, "Camp Kennebec: The History" on Tuesday, October 22 at 12 p.m. at the Cinemark 18 Howard Hughes Center, Los Angeles. Tickets are available through the Festival's website.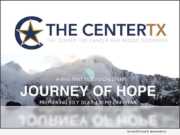 eNewsChannels NEWS: -- The Center for Cancer and Blood Disorders will debut its documentary series, "Journey of Hope," Saturday, July 20, 2019 at 4:30 p.m. on WFAA - TV Channel 8 to showcase the inspiring stories of North Texans and their battles against cancer.
eNewsChannels NEWS: -- Yubo Fernandez was a sponsored child from the Dominican Republic by a U.S. school; now she's an awarded actress, producer, director, activist and entrepreneur, presenting her third play in Off Broadway NYC. "Late for Martinis" is part of the Summer Play Celebration at the Manhattan Repertory Theater this July 18, 20 and 21, 2019 in Manhattan.