Home
Tags
Education and Schools
Tag: Education and Schools
eNewsChannels NEWS: -- A recent community-led effort to test San Francisco residents for COVID-19, including the unhoused populations in Bayview and Sunnydale/Visitacion Valley gave Bay Area Medical Academy (BAMA) phlebotomy students first-hand experience administering COVID-19 testing to underserved populations.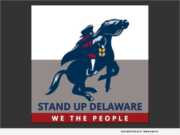 eNewsChannels NEWS: -- Stand Up Delaware, a Facebook group launched on April 13, 2020 by two special needs mothers, Lisa McCulley and Didi Figueroa, has formed a "Reopen Schools Committee" for the purpose of composing and launching a White Paper with a common sense, scientific, feasible approach to reopening our schools in Delaware.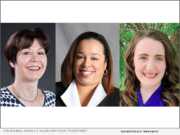 eNewsChannels NEWS: -- The Associated Colleges of Illinois (ACI) Board of Trustees elected Lyn Bulman, retired executive vice president of global human resources, Fellowes Brands, to a two-year term as board chair. Bulman succeeded Frank D. Cella, managing director, Marsh USA, Inc., who served as ACI's board chair since 2017.
eNewsChannels NEWS: -- Drag Queen Story Hour announced its inaugural global pride celebration "Drag Queen Story Hour World Pride Party 2020," to be held Saturday, June 27, 2020, at 1 p.m. EDT (10 a.m. PDT / 6 p.m. BST / 7 p.m. CEST) as a livestream. Timed to coincide with the observance of LGBTQ Pride in several cities across the globe.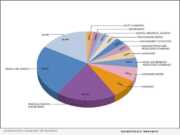 eNewsChannels NEWS: -- Updated research shows nearly 24,000 Associated Colleges of Illinois (ACI) member college and university alumni are employed by 148 top employers throughout the state. The figures were compiled by ACI this spring, updating the organization's original 2019 Member Employment Data research project.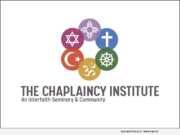 eNewsChannels NEWS: -- Responding to the recent murder of George Floyd in Minneapolis, Reverend Ineda Adesanya, CEO, announced that the Chaplaincy Institute ("ChI") is committing to training student chaplains and equipping current chaplains with new tools for spiritual care of those harmed by injustice.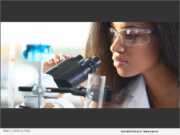 eNewsChannels NEWS: -- For over 15 years, Bridget Chisholm and her team at North Carolina-based black-owned economic development firm, Building Wealth & Communities (BWC) Consulting, LLC has had first-hand experience with providing high-level financial solutions to Historically Black Colleges and Universities (HBCUs).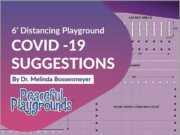 eNewsChannels NEWS: -- A pandemic recess solution is being released by Peaceful Playgrounds Inc. A 6-foot Distancing Playground, the brainchild of award-winning educator and playground designer, Dr. Melinda Bossenmeyer, is an answer sure to thrill millions of children as they return to school in the fall. Why? Dr. Bossenmeyer has saved recess!
eNewsChannels NEWS: -- California's Ed Tech Joint Powers Authority (Ed Tech JPA) has contracted with Edupoint(R) Educational Systems to provide streamlined procurement of the company's market-leading Synergy(r) Student Information System (SIS) to Ed Tech JPA members under a consortium purchasing agreement, saving members time and resources while ensuring adherence with data privacy and public procurement laws.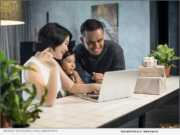 eNewsChannels NEWS: -- Parents and children can help scientists understand how the young mind grows and changes-all from home! Children Helping Science from the Parent Researcher Collaborative connects families to hundreds of web-based studies of child development and brain function.