Home
Tags
Elections and Politics
Tag: Elections and Politics
eNewsChannels NEWS: -- The New York Young Elite Association (NYYEA) hosted a fundraiser for New York State Governor candidate and Congressman Tom Suozzi at the Penn Club on March 30th. Over 50 attendees spanning political, business, and academic sectors gathered together and discussed with Suozzi his views and insights on political and social issues.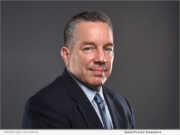 eNewsChannels NEWS: -- The campaign to re-elect Sheriff Alex Villanueva will hold its kick off rally this Saturday, March 26 in Santa Fe Springs. The rally is the first of several planned over the next several months. The Santa Fe Springs office will be the first of several campaign offices throughout L.A. County.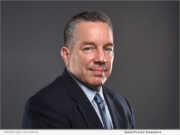 eNewsChannels NEWS: -- The campaign to re-elect Sheriff Alex Villanueva announced via social media its first set of major endorsers today, including Gloria Romero, former State Senator and Majority Leader of the California State Senate. Sheriff Villanueva was elected in 2018 on a campaign of "reform, rebuild and restore."
eNewsChannels NEWS: -- After several attempts by the Lincoln County Board of Elections to reduce the number of polling places in Lincoln County Georgia, the Georgia Coalition for the People's Agenda and other voting rights groups were elated that the voice of the voters was heard and their efforts to stop the board from closing seven locations to create one was successful.
eNewsChannels NEWS: -- Tuesday the 18th in a YouTube post about the Candidate visiting Pool's Castle. Tim Pool runs a popular podcast, more popular than CNN. He has the power to help promote an unknown Congressional candidate like the one running in his District, Craig Roberts.
eNewsChannels NEWS: -- As the U.S. Senate continues to discuss voting rights amid national efforts to disenfranchise voters, the new Lincoln County Board of Elections will vote Wed. Jan. 19, 2022 on whether to close all polling places except one. A coalition of voting rights activists will present a petition to the board at 3:30 p.m. Jan. 19, and a press conference will follow. The petition drive was coordinated by the Georgia Coalition for the People's Agenda (The Peoples Agenda) among others.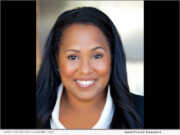 eNewsChannels NEWS: -- Janet D. Foster, elected member of the Los Angeles County Democratic Central Committee representing Assembly District 70, political advocate and healthcare leader, today announced her intention to run for California Assembly representing the newly drawn district in the greater Long Beach area that likely includes Long Beach, Signal Hill, Catalina Island and parts of Carson.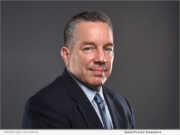 eNewsChannels NEWS: -- Sheriff Alex Villanueva announced today that his campaign for his reelection has raised over $1.25 million. Sheriff Villanueva has just under $1M on hand and raised over $900k in 2021. Sheriff Villanueva's strong fundraising lead has come from thousands of donors across LA County.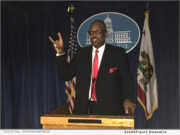 eNewsChannels NEWS: -- Steve Hill, a former Marine, retired peace officer and self-described, part-time "activist comic" known as "Satan" is running for 27th congressional district to rid the region of political corruption. He explains he chose the "Satan" moniker as a symbol of rebellion against entrenched, overly-comfortable authority.
eNewsChannels NEWS: -- On Monday December 13, 2021, Conservative Activist, Award-Winning Television Journalist, and Realtor Carmen Maria Montiel filed to run for US Congress, Texas District 18, in the March 2022 Republican Primary.