Home
Tags
Elections and Politics
Tag: Elections and Politics
eNewsChannels NEWS: -- Blair Walsingham, Democratic Congressional nominee in Tennessee's 1st District will award two "Freedom Grants," $500/month for one year to district residents. Walsingham says that her Freedom Grant, not dependent upon a vote for her, is intended to "empower individuals to move beyond survival."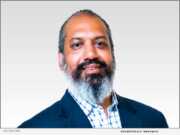 eNewsChannels NEWS: -- District Leader Oz Sultan announced today that he is the reformed Republican candidate for New York's 30th District for State Senate. Sultan, a Harlem resident, has gone from a Harlem Resident to a District Leader for the 70th Assembly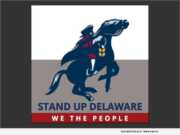 eNewsChannels NEWS: -- Stand Up Delaware, a Facebook group launched on April 13, 2020 by two special needs mothers, Lisa McCulley and Didi Figueroa, has formed a "Reopen Schools Committee" for the purpose of composing and launching a White Paper with a common sense, scientific, feasible approach to reopening our schools in Delaware.
eNewsChannels NEWS: -- Blair Walsingham, candidate for US Congress TN District 1, announced today an endorsement by former presidential candidate Andrew Yang and his non-profit, Humanity Forward. Yang's campaign focused on Human Capitalism and Universal Basic Income, inspiring a movement to end partisan politics and seek solutions driven by data.
eNewsChannels NEWS: -- Sheila Cherfilus-McCormick, J.D., Democratic candidate for Florida's 20th Congressional District announces she has qualified for the upcoming Democratic Primary against Incumbent Alcee Hastings who is in his 3rd year of aggressive treatment for late stage pancreatic cancer. Mrs. McCormick is the CEO of Trinity Healthcare Services, a home health company with offices in Broward and Palm Beach Counties.
eNewsChannels NEWS: -- Bob Olsen announced that he is running for the U.S. House of Representatives to represent Arizona's 8th Congressional district. "I think of representing the people of Arizona in Congress as the culmination of my life's work," stated Olsen.
eNewsChannels NEWS: -- Climate action group 350 Bay Area Action today announced climate report cards, to be issued for 2020 Bay Area candidates for the California Assembly and the state Senate. Local candidates in crucial city council and supervisorial races will also be rated.
eNewsChannels NEWS: -- Women and the Vote NYS announces that a new initiative, timed to coincide with the 19th Amendment Centennial, is being launched to develop a mobile-friendly online database with interactive map of gravesites across New York State of the suffragists who worked tirelessly to bring about women's right to vote.
eNewsChannels NEWS: -- 2019 Candidate for Mayor and former City Manager Clai Brown has issued the following statement to ensure Avondale Estates citizens have access to facts on matters that may determine their November 5 election-day decisions about the future of their unique city and community.
eNewsChannels NEWS: -- An Assembly of 600 citizen-delegates is being established by NewUnity.Org and it is expected to eventually become a third-chamber of Congress via constitutional amendment, creating a tri-cameral legislature. The first session of the Assembly is scheduled to start in early 2020. Any U.S. citizen over the age of 18 can be a delegate to the Assembly, provided they satisfy some eligibility requirements.