Home
Tags
Elections and Politics
Tag: Elections and Politics
eNewsChannels NEWS: -- In 2020 Michael Moore challenged incumbent Democrat Ilhan Omar for Minnesota's fifth congressional district. Moore was the only U.S. congressional candidate in the country facing both a Republican and Democratic candidate who received more than 9% of the general election vote. Today Moore's campaign announced they will again challenge Omar.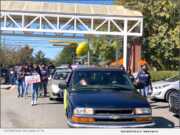 eNewsChannels NEWS: -- Just a day before they must fight in court against the purging of Georgia voters, the Transformative Justice Coalition and Rainbow PUSH Coalition will join the Georgia Coalition for the Peoples' Agenda, community leaders and organizers from across the state for a press conference to kick-off the John Lewis "Good Trouble" March and Votercades to mobilize voters for the U.S. Senate runoff races and Public Service Commission race on Jan 5, 2021.
eNewsChannels NEWS: -- Cleopatra Fitzgerald is a New York City native and she's announcing her 2021 run for mayor. The Cleopatra Fitzgerald For The Five Boroughs campaign message is: "Back to life to real solutions."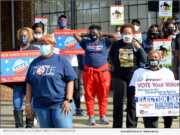 eNewsChannels NEWS: -- Ongoing efforts to suppress and invalidate the voices of Black voters in Pennsylvania, Michigan, Wisconsin and Georgia have galvanized the Georgia Coalition for the Peoples' Agenda (Peoples' Agenda), Clayton County Black Women's Roundtable (BWR) and other groups to register, educate and mobilize voters for the upcoming Senate runoff elections.
eNewsChannels NEWS: -- Royse Events LLC, a nonpartisan organizer of technology and policy events, today announced its upcoming 2020 California Statewide Candidates Forum. The CASC Forum will provide a virtual platform for candidates from across the state to briefly share their vision for California's future.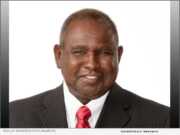 eNewsChannels NEWS: -- The Phillip Snowden Campaign announces, mentor and retired engineer, Phillip Snowden on August 29, 2020 will officially announce his candidacy to represent the hard-working people of Louisiana's 5th Congressional District. The announcement will occur at 11 a.m. in his childhood home of Dubach, Louisiana near the Hamilton Warehouse Event Center (124 Hico Street).
eNewsChannels NEWS: -- Blair Walsingham, Democratic Congressional nominee in Tennessee's 1st District will award two "Freedom Grants," $500/month for one year to district residents. Walsingham says that her Freedom Grant, not dependent upon a vote for her, is intended to "empower individuals to move beyond survival."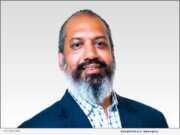 eNewsChannels NEWS: -- District Leader Oz Sultan announced today that he is the reformed Republican candidate for New York's 30th District for State Senate. Sultan, a Harlem resident, has gone from a Harlem Resident to a District Leader for the 70th Assembly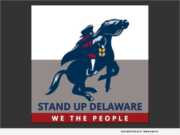 eNewsChannels NEWS: -- Stand Up Delaware, a Facebook group launched on April 13, 2020 by two special needs mothers, Lisa McCulley and Didi Figueroa, has formed a "Reopen Schools Committee" for the purpose of composing and launching a White Paper with a common sense, scientific, feasible approach to reopening our schools in Delaware.
eNewsChannels NEWS: -- Blair Walsingham, candidate for US Congress TN District 1, announced today an endorsement by former presidential candidate Andrew Yang and his non-profit, Humanity Forward. Yang's campaign focused on Human Capitalism and Universal Basic Income, inspiring a movement to end partisan politics and seek solutions driven by data.