Home
Tags
Elections and Politics
Tag: Elections and Politics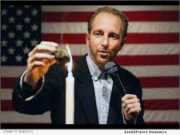 eNewsChannels NEWS: -- Pro-Cannabis Republican Candidate for Congress, Craig "X" Roberts, The General Pharmer, was sitting on his hotel balcony overlooking the Caribbean Sea when an FBI agent from Wheeling West Virginia called his cell phone. The agent wanted to know about January 6 insurrection and the events that took place at the U.S. Capitol.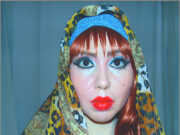 eNewsChannels NEWS: -- NYC Mayoral Candidate Cleopatra Fitzgerald says: "No One Is Above The Law." Lady Cleopatra asks: Courts, Judges, Attorneys or others in higher office to please put attention to the issues that need justifiable laws or alterations as history and the present shows there are tyrannical laws bringing about disruption and decline whereas prosperous laws deliver harmony and order.
eNewsChannels NEWS: -- Georgia voters head to the polls, and some cities may need runoff elections this month. To educate citizens about alternatives to this system, Better Ballot Georgia, Inc (BBGa), an all-volunteer, Georgia non-profit proclaims November to be "No More Runoffs Month."
eNewsChannels NEWS: -- According to Citizens 4 Stiele, Sam Stiele recently announced formulation of Raspberry Fund Scholarship. Mentoring is one of the most important actions we can take to support a strong city for years to come. Throughout my campaign, I have shared that a focus during my mayoral term will be mentoring others to lead in the future.
eNewsChannels NEWS: -- According to New York City's Mayoral candidate, Cleopatra Fitzgerald, "National and international security are indispensable for the safety of citizens, tourists, immigrants and residents," and she's bringing some injustices to light. She knows that creating agencies, departments, sectors, industries and infrastructures are global governments' approach to developing coordination, but they don't always work.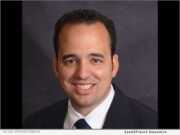 eNewsChannels NEWS: -- I am excited to announce my candidacy as a Republican in the 28th U.S. Congressional District of Texas. I'm running for Congress because I'm sick of illegal immigrants pouring into our country. I'm tired of the caravans swarming our border. I don't like illegal alien criminals putting my family or yours, at risk.
eNewsChannels NEWS: -- Sam Stiele announces "We Lean Local" Platform. A lot of people talk about politics and reflect on what is happening nationally. Local government impacts our lives perhaps more than any other vote we cast. When you think about who is at the helm in local government those are the people planning future city needs.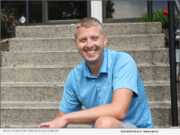 eNewsChannels NEWS: -- Nick Hess, local business owner and entrepreneur, announced today his candidacy for the Republican nomination as Oregon Governor for the 2022 election. Mr. Hess is running as a moderate, fiscal conservative in hopes of bringing Oregonians together.
eNewsChannels NEWS: -- Citizens 4 Stiele announced today candidacy of Sam Stiele for mayor of Hopkins. "I didn't see a mayoral candidate that represented me," Stiele said in a statement. "We need someone who knows this town inside and out. Hopkins needs a leader who believes that progress is a balancing act, one who offers open communication."
eNewsChannels NEWS: -- A tenacious fighter, attorney, mother and anti-child trafficking advocate, Melissa Martz hit the streets three months ago to garner community support for Florida's 18th Congressional District. Her first quarter FEC filings show she did just that by raising $202,000.