Home
Tags
Elections and Politics
Tag: Elections and Politics
eNewsChannels NEWS: -- An Assembly of 600 citizen-delegates is being established by NewUnity.Org and it is expected to eventually become a third-chamber of Congress via constitutional amendment, creating a tri-cameral legislature. The first session of the Assembly is scheduled to start in early 2020. Any U.S. citizen over the age of 18 can be a delegate to the Assembly, provided they satisfy some eligibility requirements.
eNewsChannels NEWS: -- Today, August Pfluger (R-San Angelo) announced his campaign to represent Texas' 11th Congressional District in the U.S. House of Representatives. For nearly 20 years, Pfluger has served his country as an elite F-22 fighter pilot, a decorated Air Force officer, and most recently, as a key national security advisor to President Trump.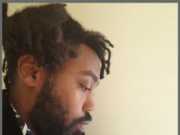 eNewsChannels NEWS: -- Deon D. Jenkins, also known as grass roots hip hop organizer Alpha Leo, announced today that he has filed with the Federal Elections Commission (FEC) as a Democratic Presidential Candidate in California, for the 2020 election.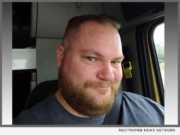 eNewsChannels NEWS: -- Donald Eugene Lowe respects politics. He was a 2016 presidential candidate, but this time around he's hoping to run on the Democratic ticket. He considers himself a "man of the people," not "for the people" and believes he's "a better choice."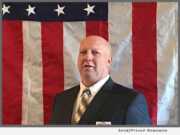 eNewsChannels NEWS: -- Mitchell T. Tracy, Republican candidate for Clark County Commissioner District F in Nevada is fed up. He says that Tisha Black, a Harry Reid Democrat, is running on the Republican Party ticket, but she's a 'never Trump Republican' who is going up against him, an authentic pro Trump, Reagan conservative.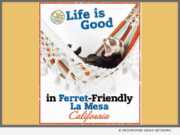 eNewsChannels NEWS: -- Mayor Mark Arapostathis and all members of the La Mesa City Council issued a proclamation on November 9 urging the California State Legislature to pass ferret legalization legislation, non-profit Legalize Ferrets announced today.
eNewsChannels NEWS: -- Republican Senate Majority Leader Bart Davis of Legislative District 33 was sworn in as U.S. Attorney for the State of Idaho on September 22, 2017, creating a vacancy in the state Senate when Senator Davis resigned on September 21, 2017, the Bonneville County Republican Central Committee announced today.
eNewsChannels NEWS: -- The Bonneville County Republican Central Committee (GOP) has set the Idaho Falls City Council Forum on Oct. 4, 2017 at 6:30 p.m. and the Mayoral Forum October 5 at 6:30 p.m. All forums will be held at the Bonneville County Commissioner's Chamber at 605 North Capital Ave, Idaho Falls, Idaho.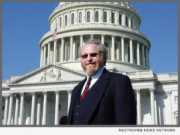 eNewsChannels NEWS: -- Dr. Don Harte, noted chiropractic activist and former Libertarian State Senate candidate, is offended by the current debate on so-called "health care," and thinks that you should be, too. "This is a created, an imagined problem of government being responsible for propping up an already highly profitable industry - Medicine," according to Dr. Harte.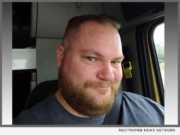 eNewsChannels NEWS: -- Four years ago, Donald Eugene Lowe launched his presidential campaign and ran for president in 2016. Today, he continues to be dismayed by the direction of the country and maintains his position that he is the right choice for president of the United States in 2020.