Home
Tags
Electronic test equipment
Tag: electronic test equipment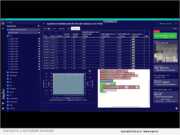 eNewsChannels NEWS: -- Bayflex Solutions announced that it has signed an agreement with NextFlex, America's Flexible Hybrid Electronics Manufacturing Institute, to expand existing endurance test capabilities at NextFlex.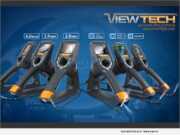 eNewsChannels NEWS: -- As countless industries have faced an economic crunch during the 2020 global pandemic, ViewTech Borescopes no-cost, no-obligation demo offer has allowed businesses to experience how a high-quality inspection video borescope can reduce inspection times, while improving inspection processes.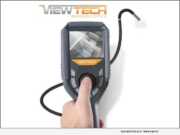 eNewsChannels NEWS: -- ViewTech Borescopes continues to be the recommended and preferred nondestructive testing (NDT) visual inspection tool utilized across North America with their VJ-3 video borescope. With thousands of users relying on their VJ-3 to improve maintenance, inspection and repair processes, two of ViewTech's newest clients include a semiconductor company and a marine transportation company.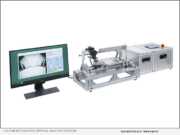 eNewsChannels NEWS: -- Bayflex Solutions announces that YUASA Systems, the leading provider of endurance test systems for displays and flexible electronics, will demonstrate new solutions for flexible display testing at the Society for Information Display (SID) Display Week, taking place virtually August 3-7, 2020.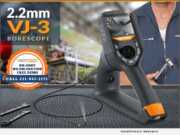 eNewsChannels NEWS: -- Business continued for North America's top seller of video borescopes to close out the 2nd quarter of 2020. Despite COVID-19 shutdowns impacting many industries, ViewTech's borescopes improve the quality and productivity of technicians during a vast array of application inspections, many of which have been deemed essential during the coronavirus pandemic.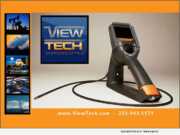 eNewsChannels NEWS: -- As inspection areas decrease in size, ViewTech Borescopes insertion tube diameters must follow suit. The VJ-3 2.2-millimeter is the newest and smallest diameter inspection tool available from the industry-leading video borescope professionals at ViewTech. The VJ-3 2.2mm is utilized during many different types of inspection processes.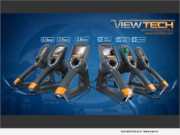 eNewsChannels NEWS: -- While businesses and industries continue to return to work as restrictions are lifted, video borescope sales increased for ViewTech Borescopes. ViewTech highlights the addition of a selection of their newest VJ-3 clients now utilizing a ViewTech borescope during their inspection process.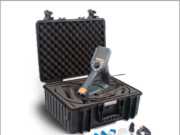 eNewsChannels NEWS: -- With some industries being allowed to return to near-normal operations, ViewTech Borescopes started their second quarter of sales with the VJ-3 video borescope being utilized for a variety of remote visual inspections throughout North America. ViewTech highlights the addition of two of their newest clients who added a ViewTech borescope to their inspection tool kit: IMCA Jamaica Limited and St. Louis Testing Laboratories.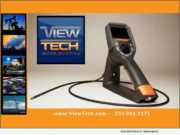 eNewsChannels NEWS: -- Because a video borescope is a crucial inspection tool for many industries, the COVID-19 virus has not stopped business for ViewTech Borescopes. While most of ViewTech's staff is working remotely from home, there is an essential employee that is onsite to continue shipping and receiving the VJ-3 mechanical articulating video borescope at their northern Michigan headquarters.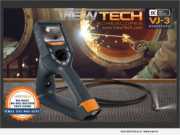 eNewsChannels NEWS: -- With the use of side-view cameras being a necessity for certain remote visual inspections (RVI), ViewTech Borescopes is announcing the launch of their newest inspection video borescope, the VJ-3 Dual Camera. The VJ-3 Dual Camera facilitates viewing both straight ahead and 90 degrees. Users are easily able to switch between the two cameras while keeping the insertion tube inside the inspection area.