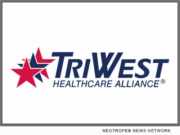 HONOLULU, Hawaii /eNewsChannels/ -- NEWS: Phoenix-based TriWest Healthcare Alliance announced today the company's expansion in Honolulu. TriWest partners with the Department of Veterans Affairs (VA) in administering the VA Patient-Centered Community Care Program (VAPC3) and the Veterans Choice Card benefit.
FLAT ROCK, N.C. /eNewsChannels/ -- NEWS: Millicent Burke-Sinclair, Ed.D, MBA, SPHR, SHRM-SCP, director of human resources with Four Seasons Compassion for Life in N.C., has been awarded the prestigious senior certified professional designation from the Society for Human Resource Management.
SAN DIEGO, Calif. /eNewsChannels/ -- NEWS: AccuSure today announced that is willing to help any Calif. business learn how to comply with one of the most important but overlooked mandates from OSHA (Occupational and Safety Health Administration). Most businesses are required by law to publish a summary of their OSHA 300 log from 02/01 - 04/30 annually.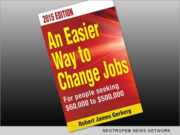 NEW YORK, N.Y. /eNewsChannels/ -- NEWS: Robert Gerberg, author of 'The Professional Job Changing System' and dozens of other books on job hunting, has released entirely new guidelines for professionals and executives seeking from $60,000 to $300,000+ in his new book 'An Easier Way to Change Jobs.'
COLUMBIA, Md. /eNewsChannels/ -- NEWS: iFOS Managing Consultants, LLC today announced it has received award notification to provide Administrative, Budget and Program Support Services for anti-violence programs at the United States Department of Justice, Office on Violence Against Women (OVW). The contract is a firm fixed price contract with a five-year performance period.
SAN FRANCISCO, Calif. /eNewsChannels/ -- NEWS: Edgewood Partners Insurance Center (EPIC), a California-based retail property, casualty and employee benefits insurance brokerage and consultancy, announced today their release of the third in a series of Healthcare Engagement Videos, 'Wellness Behaviors.' The video provides a simple, practical, easily understood view of the importance of nutrition, activity and rest in promoting overall health and happiness.
ATLANTA, Ga. /eNewsChannels/ -- RMN Global Search was recently named #14 out of 6,000 recruiters reviewed on the LawCrossing.com '2013 Most Influential Legal Recruiters List.' Moreover, RMN Global Search was the only firm headquartered in Atlanta, Georgia to make the top 15 on the list, making it the #1 most influential legal recruiting company in Atlanta. The 2 1/2 year old company is one of the youngest firms on that list, too.
SAN DIEGO, Calif. /California Newswire/ -- Governor Edmund G. Brown Jr. on Friday joined business leaders and elected officials for the dedication of Soitec's North American headquarters in San Diego.
SACRAMENTO, Calif. /California Newswire/ -- Taking action to put Californians to work, Governor Edmund G. Brown Jr. today proposed a three-part California Jobs First plan that offers over $1 billion a year in tax relief for businesses that create jobs in the state.
KIRKLAND, Wash. /eNewsChannels/ -- Stagnant economy? Jobs hard to come by? If you're an employer, jobs too risky to create? One company - LTC Financial Partners LLC (LTCFP) - isn't buying in to the doom and gloom. They're bucking the trend with bullish expansion plans. 'We need 300 new people now, in all parts of the country,' says Denise Gott, LTCFP's Chairman of the Board.