Home
Tags
Employment and HR
Tag: Employment and HR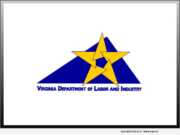 eNewsChannels NEWS: -- Commissioner C. Ray Davenport announced today that Johns Manville in Richmond, Virginia has been approved as a STAR Worksite under Virginia's Occupational Safety and Health (VOSH) Voluntary Protection Program (VPP), the program's highest level of recognition. The facility was honored with their first Certificate of Recognition issued on January 21, 2015.
eNewsChannels NEWS: -- GoodSeeker today announced its inaugural Top 20 Story-Rich Employers of Nashville list. After reviewing over 300+ companies headquartered in Music City, the start-up conducted extensive research to find companies that put employees at the forefront - honoring their talents, uplifting their voices, and showing thanks to their contribution.
eNewsChannels NEWS: -- Independent, full-service employee benefits consulting firm Strategic Benefits Advisors, Inc. (SBA) today issued guidance urging 401(k) plan sponsors to review their payroll systems and procedures in advance of January 1, 2021, to ensure compliance with the federal Setting Every Community Up for Retirement Enhancement (SECURE) Act.
eNewsChannels NEWS: -- Velocity Credit Union understands the importance of voting. To remind its employees that their vote is their voice and to encourage them to use it, the financial institution has announced a company-wide perk: paid time off to vote.
eNewsChannels NEWS: -- For a second consecutive year, independent, full-service employee benefits consulting firm Strategic Benefits Advisors, Inc. (SBA) has been named to the Atlanta Business Chronicle's list of the top 20 employee benefits and compensation companies in Atlanta.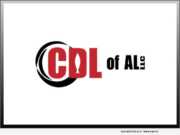 eNewsChannels NEWS: -- CDL of AL, Alabama's premier CDL (commercial driver's license) school, has announced an all-time high application rate. With the far-reaching effects of the COVID-19 pandemic being felt worldwide, commercial truck driving offers a reliable career path, as well as job security.
eNewsChannels NEWS: -- LeadingIT, an all-inclusive, fast, and friendly technology and cybersecurity support company operating in the Chicagoland area cares about developing the next generation of IT professionals. Employment in computing, information systems, and information technology (IT) is growing at a rapid pace.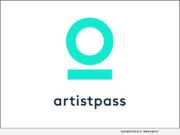 eNewsChannels NEWS: -- Artistpass presents a new way for the exceptionally talented abroad to gain their artist or tour visas to the United States - efficiently and cost-effectively.
eNewsChannels NEWS: -- HomeWorkingClub, a global home working portal, has revealed insights into remote working and freelancing through a new survey. The company reveals that home life and health are now more important than career progression, development and even money.
eNewsChannels NEWS: -- HomeWork Solutions (HWS), industry experts in household payroll and employment taxes, have announced a major effort to support working families interested in Nanny Share and Educator PODs. This action is in direct response to families struggling to find in-home caregivers for their children and continuing their educational learning.