Home
Tags
Employment and HR
Tag: Employment and HR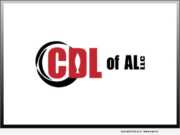 eNewsChannels NEWS: -- CDL of AL, Alabama's premier CDL (commercial driver's license) school, has announced an all-time high application rate. With the far-reaching effects of the COVID-19 pandemic being felt worldwide, commercial truck driving offers a reliable career path, as well as job security.
eNewsChannels NEWS: -- LeadingIT, an all-inclusive, fast, and friendly technology and cybersecurity support company operating in the Chicagoland area cares about developing the next generation of IT professionals. Employment in computing, information systems, and information technology (IT) is growing at a rapid pace.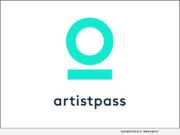 eNewsChannels NEWS: -- Artistpass presents a new way for the exceptionally talented abroad to gain their artist or tour visas to the United States - efficiently and cost-effectively.
eNewsChannels NEWS: -- HomeWorkingClub, a global home working portal, has revealed insights into remote working and freelancing through a new survey. The company reveals that home life and health are now more important than career progression, development and even money.
eNewsChannels NEWS: -- HomeWork Solutions (HWS), industry experts in household payroll and employment taxes, have announced a major effort to support working families interested in Nanny Share and Educator PODs. This action is in direct response to families struggling to find in-home caregivers for their children and continuing their educational learning.
eNewsChannels NEWS: -- Employee retention and satisfaction remain vital for U.S. businesses-and franchisees of pizza conglomerate Little Caesars Enterprises are no exception. Enter the financial solutions platform Tapcheck, which has entered a partnership with the Independent Organization of Little Caesars Franchisees (IOLCF).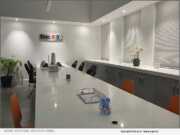 eNewsChannels NEWS: -- Xpand Staffing, South Florida's leading staffing company is proud to announce that they have recently moved their headquarters to a new location in Sunrise, Florida. The Inc. 5000 Company has several locations across United States, including Miami, Arkansas, Orlando, and Puerto Rico and their recently opened all-new branch in Tennessee.
eNewsChannels NEWS: -- Jaliel Thompson, founder and CEO, Thompson J. Enterprises, LLC (DBA Jaliel Thompson Coaching), had so much success with his coaching business that he recently relaunched the brand to meet evolving client needs. As a result, his company is now able to take on larger clients and help them to get faster results.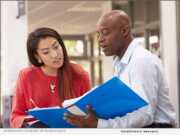 eNewsChannels NEWS: -- This fall, Associated Colleges of Illinois (ACI) is expanding its College-to-Career offerings to include a Career Mentoring Program which matches college seniors with business mentors who will help guide the students as they launch careers.
eNewsChannels NEWS: -- PHILADELPHIA, Pa., July 2, 2020 (SEND2PRESS NEWSWIRE) -- With Black Lives Matter and other protests against racial discrimination, discussions have broadened to include underrepresentation of blacks in management positions in the workplace. The latest job index data shows black underrepresentation in management occupations has worsened over the past three years, Dr. Nathan Hardy finds.