Home
Tags
Energy, Oil, Gas and Solar
Tag: Energy, Oil, Gas and Solar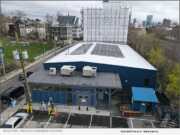 eNewsChannels NEWS: -- The Reuse Center of Boston Building Resources, a charitable non-profit dedicated to keeping reusable materials out of landfills and accessible to homeowners, will use the energy from their new SunBug Solar photovoltaic system to power their efforts.
eNewsChannels NEWS: -- Solar Power World has recognized Sunpro Solar's installation success by ranking the company at No. 2 for residential solar contractors in the U.S. This is the sixth consecutive year Sunpro Solar has made the Top Solar Contractors List, climbing three spots since last year.
eNewsChannels NEWS: -- Sunpro Solar, a leading provider of residential solar energy and battery storage in the U.S., announced its most recent expansion to Ohio, further solidifying its footprint in the Midwest.
eNewsChannels NEWS: -- Founded by husband-and-wife team Jamie and Amanda Leef in 2017, Heal Vet is located in the Mount Auburn neighborhood intersecting Cambridge, Belmont and Watertown. Their new 48 panel solar electric system, designed and installed by SunBug Solar, is the finishing touch on an environmentally-conscious workplace.
eNewsChannels NEWS: -- Today, Atlantic Pratt Energy announced a campaign to celebrate its 100th year in business by giving back to those who matter most-their customers and their community. Over the next twelve months, the company will select a charity, submitted by customers, to receive a $100 donation. Customers can nominate their favorite charity on their website.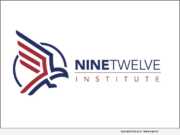 eNewsChannels NEWS: -- Performance Defense, a trusted engineering services and solutions provider for safety and mission critical industries, and the NineTwelve Institute, a full-suite software and 5G rapid development provider, announced today the release of a 5G-enabled, Mission Critical Internet of Things (IoT) gateway.
eNewsChannels NEWS: -- Sunpro Solar, a national leader for residential solar power and backup battery storage in the United States, announced its most recent expansion to Las Vegas, Nevada. While the company will start its operations in the state by serving customers in Las Vegas and surrounding areas, the company will soon expand throughout Nevada to provide more homeowners with energy savings from solar power and to create more jobs in renewable energy.
eNewsChannels NEWS: -- The 'Growing Renewable Energy and Efficiency Now' (GREEN) Act aims to extend and boost tax incentives for energy efficiency and renewable energy. According to Alex Bagne, the President of ICS Tax, LLC, "If passed, the GREEN Act would make both the 45L Energy Efficient Home Credit (45L Credit) and the 179D Energy Efficient Commercial Building Deduction (179D Deduction) more advantageous while furthering the green missions of these incentives."
eNewsChannels NEWS: -- Western Machine Works, an engineering-focused equipment service and maintenance provider based in Portland, Oregon is pleased to announce the hiring of Rob Adams as a dedicated Hydro specialist, sales engineer to provide in-depth knowledge and expertise to its hydro clients.
eNewsChannels NEWS: -- Essential to managing today's and the future electric grid is data-its movement and security. GRIDEON developed by GridBright under an award from the US Department of Energy (DOE) Advanced Research Project Agency (ARPA-E) addresses this need.