LOS ANGELES, Calif. /eNewsChannels/ -- NEWS: In a celebration of French artisans and culture in Los Angeles, Selavi Global and Canard Duchene Champagne have teamed up to launch the brand new 'Le French Festival' set to take place across Los Angeles from July 4-14, 2015. The event will end with a closing night party produced by French Tuesdays on Bastille Day, July 14 at Riviera 31 at the Sofitel Hotel.
PINEHURST, N.C. /eNewsChannels/ -- NEWS: High-fructose corn syrup, a changing sugar industry, and practical leadership methods weave an absorbing tale of business, family, social responsibility, and commitment in this important business memoir written by Doug Lapins. 'SWEET SUCCESS: A Journey of Change and Challenge' (ISBN 978-0-9905995-0-0; paper; Foursome Press) chronicles the changes, challenges, and guiding principles of a thirty year stellar corporate career.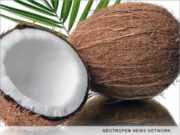 SAN FRANCISCO, Calif. /eNewsChannels/ -- NEWS: The Center for International Trade Expositions and Missions, in partnership with the Philippine Trade and Investment Centers in Silicon Valley and Los Angeles, is gearing up for the Philippine participation at the 2015 Winter Fancy Food Show on January 11-13, 2015.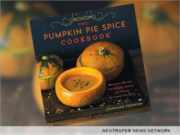 NEW YORK, N.Y. /eNewsChannels/ -- NEWS: Pumpkin pie spice captures the essence of comfort and hospitality with its distinctive, subtle aroma of cloves, ginger, cinnamon and allspice. Now, thanks to super-foods author Stephanie Pedersen, the spice blend's captivating flavor is no longer limited to the traditional Thanksgiving table and the pumpkin pie.
LOS ANGELES, Calif. /eNewsChannels/ -- NEWS: Money Matters with Dino, hosted by Dino Katsiametis, a local radio show about establishing and maintaining personal wealth, interviews local entrepreneurial legend Wing Lam, co-founder of Wahoo's Fish Taco restaurants. The show airs live every Sunday morning at 7 a.m. on 'The Patriot' KEIB AM1150 and is always available on iTunes and for on-demand viewing.
NEW YORK, N.Y. /eNewsChannels/ -- NEWS: The New York Event Planner Expo 2014, sponsored by EMRG Media, is proud to announce its celebrity host, Colin Cowie, in the upstairs VIP Lounge, for this year's Expo at the Metropolitan Pavilion, 125 West 18th Street, on Oct. 8, 3-8 p.m. Mr. Cowie is a contributor to NBC's The Today Show and a popular personality on HSN, as well as the party planner of choice for celebrities.
SAN ANTONIO, Texas /eNewsChannels/ -- NEWS: Mr. Big Stuff's, a new restaurant specializing in stuffed burgers, announced today that San Antonio will be home to the company's inaugural location. With a restaurant launch date scheduled for the first quarter in 2015, Mr. Big Stuff's is on the hunt for a restaurant location in the heart of San Antonio, Texas.
IRVINE, Calif. /eNewsChannels/ -- NEWS: Orange County Produce, LLC and the Orange County Great Park in Irvine, Calif., continues its 'Parks without Borders' program by offering fresh food to Orange County's local food banks and soup kitchens. Orange County Produce is growing food on the four-acre VALOR Field at the Orange County Great Park in Irvine, to support this effort.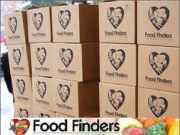 SIGNAL HILL, Calif. /eNewsChannels/ -- NEWS: There are smiles on the faces of more children and families this summer - smiles very familiar to one local food bank. For the third year in a row, Food Finders of Signal Hill is hosting its 'Summer To End Hunger' food drive 2013. This drive aims to fill in the hunger gaps where school breakfast and lunch programs end.
LAGUNA BEACH, Calif. /eNewsChannels/ -- NEWS Apr 29, 2013: EnviroIngenuity today announced its offering of hydroponic vertical gardens for use at home. The beautiful stackable garden systems make it easy to grow delicious, nutritious, non-toxic food at home using limited space and reducing use of natural resources. These resource-efficient hydroponic tower systems for nutritious produce are available at Laguna Gardens Nursery.