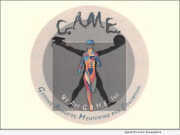 eNewsChannels NEWS: -- Allen Thigpen, co-founder of We Are G.A.M.E., grew up in Plainfield, New Jersey rooting for the New York Jets, even back when they were the Titans. After graduating from Pennsylvania Military College (now Widener University), in Chester, Pennsylvania, Thigpen was commissioned as a second Lieutenant in the United States Army and served as an officer during the Vietnam era.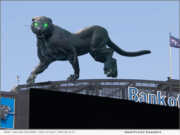 eNewsChannels NEWS: -- When football fans tune in this season to watch their favorite teams play, and marvel at the amazing 3D mixed reality graphics that seem to leap off the field and onto their screens, they won't realize that a Toledo-based company - GPRS, and their latest acquisition, TruePoint Laser Scanning - played a large part in their enhanced fan experience.
eNewsChannels NEWS: -- NFL FLAG Football, the official flag football program of the National Football League (NFL) and one of the fastest-growing youth sports organizations, has teamed up with Sports Connect, powered by Stack Sports, the leader in league and club management solutions, to further accelerate its league and participant growth.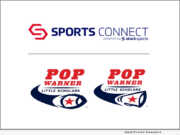 eNewsChannels NEWS: -- Pop Warner Little Scholars (PWLS), ​​a non-profit organization that promotes youth football and cheer & dance programs, has announced a five-year partnership extension with Sports Connect powered by Stack Sports. As the exclusive technology and online registration provider of Pop Warner, Sports Connect will continue to provide technology solutions for the governing body, local affiliated leagues, and the participating players, coaches, families, and volunteers.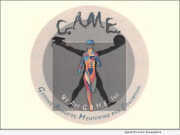 eNewsChannels NEWS: -- When DJ Reed connected with We Are G.A.M.E. (Getting Athletes Mentoring and Education) during his junior year of high school, he had big plans to play Division I football in college. He needed scholarships to do so, though, and scholarships didn't come. Fast forward nearly a decade, and Reed just inked a three-year, $33 million contract with the New York Jets.
eNewsChannels NEWS: -- A National Football League team based in Los Angeles, California recently won the 2021 Super Bowl LVI. While everyone watched them play, what they didn't see was their preparation using GamePlan - a mobile game preparation tool from Stack Sports - to win the championship.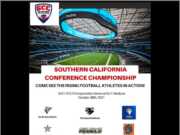 eNewsChannels NEWS: -- The Southern California Conference (SCC) of Pop-Warner Football & Cheer announced today that it will host its annual Championship at So-Fi Stadium. It will be the first youth sports organization to play in the new Los Angeles So-Fi Stadium.
eNewsChannels NEWS: -- Legacy Launch Pad Publishing is releasing the first book by writer and comedian Kelsey Chittick. The hilarious and moving memoir, "Second Half: Surviving Loss and Finding Magic in the Missing" (ISBN: 978-1951407445), documents her experience losing her husband, NFL football player Nate Hobgood-Chittick, when he was 42 and then navigating love, loss and widowhood while raising two children.
eNewsChannels NEWS: -- Elite 11, powered by Stack Sports, and Opendorse announced today the launch of a new partnership to prepare the country's top high school quarterbacks for coming changes to name, image, and likeness (NIL) rights monetization. The partnership features the addition of Opendorse Ready™, the company's industry-leading NIL education solution.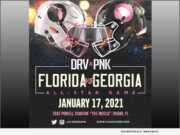 eNewsChannels NEWS: -- The Florida vs Georgia All-Star Football Game presented by DRV PNK, a game set to host one of the most premier all-star high school football games in the country, will be taking place January 17, 2021 in the beautiful city of Miami, Florida at Traz Powell Stadium "The Mecca."