Home
Tags
Fort Lauderdale Business
Tag: Fort Lauderdale Business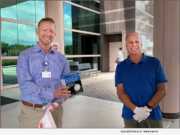 eNewsChannels NEWS: -- In the midst of the Coronavirus pandemic, a local dentist has donated one hundred N95 masks to healthcare workers at the Cleveland Clinic. Dr. Richard Leiderman, a dental specialist in Plantation, donated the masks from his own supply because he is grateful to the healthcare workers.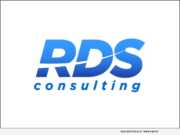 eNewsChannels NEWS: -- Rapid Deployment Solutions (RDS) - a leading Content & Records Management solutions company - is excited to announce that it has been selected by one of the largest North American distillers and alcohol distributors to improve their Accounts Payable process, AP audit support, Customer Service support, and to increase responsiveness to the U.S. Federal Alcohol Tax & Trade Bureau (TTB) Audits.
eNewsChannels NEWS: -- UpsideHōM has officially launched in the United States. The fully managed, shared living concept for senior citizens is an entirely new approach to senior living. The company utilizes standalone single-family homes in lively neighborhoods and provides a turnkey and frictionless living experience for those who desire simplified living, later in life.
eNewsChannels NEWS: -- iTrinegy announced today that it will be showcasing its Software-Defined Test Networks at SD-WAN Expo being held February 11 - 14, 2020 at the Greater Fort Lauderdale/ Broward County Convention Center in Fort Lauderdale, Florida.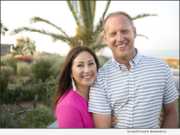 eNewsChannels NEWS: -- Let's be honest: What can you really do in 21 days? Well, here's what you probably can't do: Lose 10 lbs., learn a new language -- even organizing the garage might take longer than that. But thanks to Ryan & Blair Critch, all it takes is 21 days to strengthen your Marriage. And the best part? It's fun, easy, effective - and free!
eNewsChannels NEWS: -- Dr. Lauren Goodall (PsyD), releases her ground-breaking self-help book, "Bipolar is not an STD" (ISBN: 978-1543975581), Dr. Goodall designed the book around getting people better faster. She wanted a book that could be finished over the course of a weekend; not something that would take a long period of time to plow through.
eNewsChannels NEWS: -- BECOMING, an organization providing mindfulness and meditation tools and retreats for those navigating major life transitions, announced today the kickoff of the first full-day meditation retreat of its kind for divorcing individuals in South Florida on Saturday May 25, 2019.
eNewsChannels NEWS: -- PitBullTax Institute, an educational branch of the well-established IRS Tax Resolution Software, organizes its Second PitBullTax User Conference: "Tax Resolution Expert Program." It will take place on September 20-21-22, 2018 at the Hilton Fort Lauderdale Beach Resort. This conference is designed exclusively for existing and potential users of PitBullTax Software.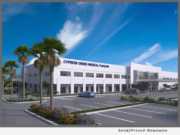 eNewsChannels NEWS: -- PET Imaging Institute of South Florida (PIISF), a leader in the PET/CT Medical Imaging Market, announced today that they will be opening a new, dedicated, 2800 sq. ft. PET/CT facility in Fort Lauderdale. PIISF has experienced rapid growth and an expanding patient base across Broward County, creating the need to open a new facility in this underserved area.
eNewsChannels NEWS: -- Jay Newman, founder and executive director of Champions for Humanity, founded this 501(c)(3) charitable organization to bring a leading-edge embodiment of ionic silver - Opti-Silver - to millions of people who need safe drinking water and are suffering needlessly from infectious disease. He simply wants to do some good in the world.