Home
Tags
Fort Lauderdale Business
Tag: Fort Lauderdale Business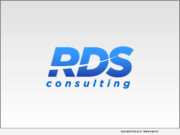 eNewsChannels NEWS: -- Rapid Deployment Solutions (RDS), a global software and services provider, has announced today that it has been awarded a contract to upgrade OpenText across the RedHat platform for the World's largest distributor of automotive and industrial replacement parts. Over 47 Terabytes of data and millions of A/P and A/R documents.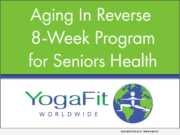 eNewsChannels NEWS: -- Back by popular demand Wellness expert Beth Shaw's organization, YogaFit, for which she is the CEO and founder, is starting a new course, Aging In Reverse, which is for the older adult population looking to stay in great health. The 8-week course starts December 11, with a free YogaFit chair class on Wednesday, December 9 at 5 pm EST to kick off the course.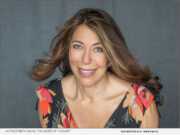 eNewsChannels NEWS: -- Beth Shaw recently released "Healing Trauma With Yoga: Go from Surviving to Thriving With Mind-body Techniques" (Blue River Press, Paperback; $18.41; ISBN: 978-1681577777).
eNewsChannels NEWS: -- Acclaimed entertainers Michael Walters and Joe Zimmer have announced the launch of Live Santa Calls at LiveSantaCalls.com. This virtual video visit with Santa allows family members to personalize their child's holiday experience and add festive options including a cameo from Mrs. Claus, a story-time segment and even a video Christmas Card.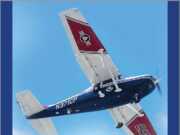 eNewsChannels NEWS: -- Rhotheta International Inc., a full-service distributor of German-designed radio direction finders (DF), proudly announces the firm's 20th anniversary of providing DF equipment to the United States Civil Air Patrol (CAP).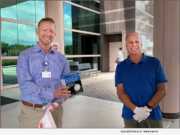 eNewsChannels NEWS: -- In the midst of the Coronavirus pandemic, a local dentist has donated one hundred N95 masks to healthcare workers at the Cleveland Clinic. Dr. Richard Leiderman, a dental specialist in Plantation, donated the masks from his own supply because he is grateful to the healthcare workers.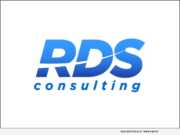 eNewsChannels NEWS: -- Rapid Deployment Solutions (RDS) - a leading Content & Records Management solutions company - is excited to announce that it has been selected by one of the largest North American distillers and alcohol distributors to improve their Accounts Payable process, AP audit support, Customer Service support, and to increase responsiveness to the U.S. Federal Alcohol Tax & Trade Bureau (TTB) Audits.
eNewsChannels NEWS: -- UpsideHōM has officially launched in the United States. The fully managed, shared living concept for senior citizens is an entirely new approach to senior living. The company utilizes standalone single-family homes in lively neighborhoods and provides a turnkey and frictionless living experience for those who desire simplified living, later in life.
eNewsChannels NEWS: -- iTrinegy announced today that it will be showcasing its Software-Defined Test Networks at SD-WAN Expo being held February 11 - 14, 2020 at the Greater Fort Lauderdale/ Broward County Convention Center in Fort Lauderdale, Florida.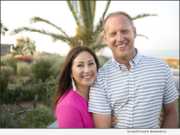 eNewsChannels NEWS: -- Let's be honest: What can you really do in 21 days? Well, here's what you probably can't do: Lose 10 lbs., learn a new language -- even organizing the garage might take longer than that. But thanks to Ryan & Blair Critch, all it takes is 21 days to strengthen your Marriage. And the best part? It's fun, easy, effective - and free!