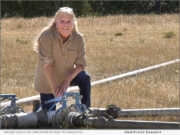 eNewsChannels NEWS: -- Encore Green Environmental LLC (EGE), announce their immediate plans to treat produced water for beneficial use with Texas agriculture partners, with NOMAD EXCEL water technology developed specifically to assist in drought conditions. EGE is proud to announce today that their years of dedication to this goal has not been in vain.
eNewsChannels NEWS: -- Determined to encourage unity across the African Diaspora, expand their global network of youth working to advance climate justice and to promote the upcoming PreCOP27 Africa Virtual Summit, the HBCU Green Fund sent a small delegation to participate in the 3rd African Peer Review Mechanism Continental Youth Symposium in Kampala, Uganda last week.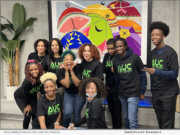 eNewsChannels NEWS: -- After successfully completing a rigorous fellowship that exposes students to opportunities in clean energy and sustainability, Serena Echols was awarded an internship assisting a community in Florida that was exposed to contaminated groundwater. One of twelve students selected by the HBCU Green Fund to participate in their inaugural Atlanta University Center (AUC) Fellows Program.
eNewsChannels NEWS: -- In response to the urgency of the climate crisis, Appalachian Gap Distillery is delighted to announce that it is officially Climate Neutral Certified. All of its brands -- AppGap, Split Spirits, and Vermont Creemee Liqueurs -- proudly share the certification.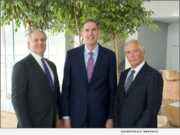 eNewsChannels NEWS: -- With over eight years in providing green, sustainable, microbial protection to businesses, schools, and medical facilities throughout the Midwest, The Heritage Group of Des Moines, IA launched a new tech company, SPMC, LLC in the summer of 2020 to be led by SPMC President John Bergman and SPMC Technical Director Joe Johnson.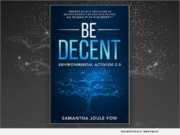 eNewsChannels NEWS: -- Author and activist Samantha Joule Fow, CEO of Denver-based Axiom Communications, Inc., has published a groundbreaking new book that reveals how anyone and everyone concerned about the environment can use green technology to help address everything from litter to extinction. "Be Decent: Environmental Activism 2.0" (ISBN: 978-1735682815) is available now.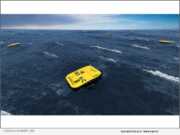 eNewsChannels NEWS: -- Oscilla Power, Inc. is pleased to announce the launch of a private placement offering in accordance with Regulation Crowdfunding (Reg. CF) adopted by the U.S. Securities and Exchange Commission (SEC) through MicroVentures.
eNewsChannels NEWS: -- Zoetic Global, a US-based clean technology firm, is proud to announce the appointment of Trammell S. Crow to their board of directors. Mr. Crow is a businessman, entrepreneur, philanthropist, and innovative champion for a sustainable future.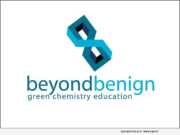 eNewsChannels NEWS: -- Green chemistry education nonprofit Beyond Benign has received a grant from life science company MilliporeSigma to develop laboratory resources for universities. The life science business of Merck KGaA, Darmstadt, Germany operates as MilliporeSigma in the U.S. and Canada.
eNewsChannels NEWS: -- On March 3, 2020, the United Nations Economic and Social Council acknowledged the work that the Wilshire Foundation has done to support the UN's 2030 Sustainable Development Agenda, a blueprint for addressing poverty, inequality, climate change, environmental degradation, peace and justice.