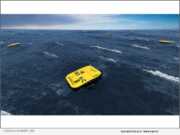 eNewsChannels NEWS: -- Oscilla Power, Inc. is pleased to announce the launch of a private placement offering in accordance with Regulation Crowdfunding (Reg. CF) adopted by the U.S. Securities and Exchange Commission (SEC) through MicroVentures.
eNewsChannels NEWS: -- Zoetic Global, a US-based clean technology firm, is proud to announce the appointment of Trammell S. Crow to their board of directors. Mr. Crow is a businessman, entrepreneur, philanthropist, and innovative champion for a sustainable future.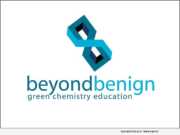 eNewsChannels NEWS: -- Green chemistry education nonprofit Beyond Benign has received a grant from life science company MilliporeSigma to develop laboratory resources for universities. The life science business of Merck KGaA, Darmstadt, Germany operates as MilliporeSigma in the U.S. and Canada.
eNewsChannels NEWS: -- On March 3, 2020, the United Nations Economic and Social Council acknowledged the work that the Wilshire Foundation has done to support the UN's 2030 Sustainable Development Agenda, a blueprint for addressing poverty, inequality, climate change, environmental degradation, peace and justice.
eNewsChannels NEWS: -- In honor of today's Earth Day 2019, Wente Vineyards is proud to share an updated series of green initiatives and programming, all of which reflect the winery's longstanding (136 years and counting!) and ongoing commitment to sustainable wine growing.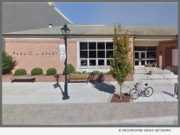 eNewsChannels NEWS: -- The Tipp City Public Library is partnering with local energy management firm Energy Optimizers, USA, to upgrade its lighting systems to LED, a move that is expected to generate an annual savings of $5,700. The savings will be gained through both improved energy efficiency and lower maintenance costs.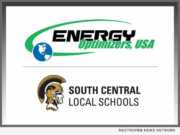 eNewsChannels NEWS: -- South Central Local Schools' bid to reduce costs by improving energy efficiency has saved the district more than $104,000 in utility costs over a three-year period, Energy Optimizers, USA, has found.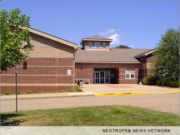 TIPP CITY, Ohio /eNewsChannels/ -- NEWS: Cambridge City Schools in Ohio has partnered with Energy Optimizers, USA, to complete an energy conservation project that is expected to save the district $133,111 annually, allowing for more dollars to be directed to students and classrooms.
MOUNTAIN LAKES, N.J. (SEND2PRESS NEWSWIRE) — EraNova Institute re-focuses its SuperLife social network to help people start thriving by riding green trends. SuperLife used to be a loose association of experts and proponents in fields ranging from technology to health and fitness. It will now [...]
ELKHART, Ind. /eNewsChannels/ -- REMIS AMERICA has installed its first black RemiSafe doors on 24 feet of previously open Hill Phoenix cases at a ShopRite in New Rochelle, NY. These are the first black RemiSafe doors anywhere in the world.