Home
Tags
Hardware and Peripherals
Tag: Hardware and Peripherals
eNewsChannels NEWS: -- IMPRES Technology Solutions, Inc., a leading IT solutions provider for the US Federal Government, today announced an estimated $67 million award to provide standardized, pre-configured rugged laptop devices to federal customers via the General Services Administration AdvantageSelect program.
eNewsChannels NEWS: -- All Pro Technical Service announces the launch of its marking and coding equipment blog. This blog will be covering topics of interest to anyone who uses industrial marking and coding equipment to print critical information, on a variety of surfaces, in a fast-moving production line environment.
eNewsChannels NEWS: -- MICROSafeX announces a newly patented "unhackable" security technology / computer platform and it's working to raise money through a Kickstarter campaign set to launch on June 25, 2019 (US Patent No.: 10,061,923 B1).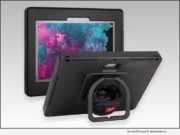 eNewsChannels NEWS: -- The Joy Factory, Inc. announced today that it is launching two new rugged cases to expand its aXtion line of tablet cases. These cases are specifically designed for the Surface Go. As a proud Microsoft Designed for Surface Partner, The Joy Factory is committed to designing products that will enhance the user's experience in the most effortless way.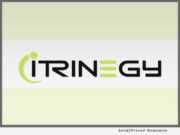 eNewsChannels NEWS: -- iTrinegy, the Virtual Test Network Specialists, announced at VMworld Europe today, the availability of 10G capable versions of its Flex Network Emulator range. These latest additions will enable enterprises to scale their Virtual Test Environments with a highly realistic replica of real-world networks in which they can verify application performance and have confidence that changes to existing, or the addition of new services, are fit for purpose.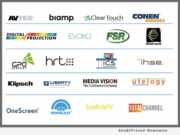 eNewsChannels NEWS: -- Symco Inc., which represents leading electronics manufacturers in the communications industry, will hold its Fall Technology Showcases October 2 and 4, 2018, in Boston and New York City. Attendees at these showcase events include consultants, integrators, and end-users from the commercial AV and IT space.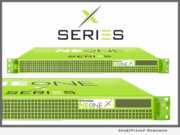 eNewsChannels NEWS: -- At Cisco Live, Cisco's annual IT and communications conference, iTrinegy, specialists in mitigating risk associated with application performance over networks, announced the launch of their NE-ONE X-Series Network Emulator. This product combines 10Gbps performance with NE-ONE features such as Auto-configuration and Network Scenario Builder, to enable organizations to easily test applications in up to 10Gbps Point-to-Point Virtual Test Networks that mimic real-world environments.
eNewsChannels NEWS: -- Optical Zonu Corp ("OZC"), a major manufacturer of analog and digital fiber optic solutions, is pleased to announce a new RF over Fiber solutions partnership with Sayres & Associates and Cogitari. Together, these industry veterans will deliver and promote cutting-edge military-grade RFoF manufacturing, engineering/design, integration, and support.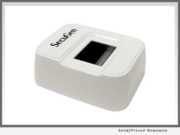 eNewsChannels NEWS: -- SecuGen Corp., a world leading optical fingerprint device and technology vendor, is pleased to announce the release of the Hamster Pro(TM) 10 and U10 sensor. Both the Hamster Pro 10 and the U10 sensor inside of it are FBI certified for PIV and Mobile ID FAP 10 applications.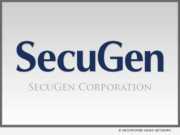 eNewsChannels NEWS: -- SecuGen Corporation is pleased to announce the unveiling of the soon to be released Hamster Pro 10 fingerprint reader. The Hamster Pro 10 is the smallest and lowest priced fingerprint in SecuGen's growing line of high quality fingerprint products.