Home
Tags
Health and Medical
Tag: Health and Medical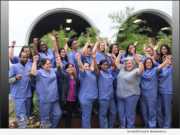 eNewsChannels NEWS: -- Bay Area Medical Academy, SEIU UHW-West, and the SEIU-UHW & Joint Employer Education Fund (the Education Fund) have announced today that they have partnered to offer Medical Assistant Apprenticeship training to Kaiser Permanente Santa Clara employees.
eNewsChannels NEWS: -- When Dr. Craig Spodak was approached by Liz Quirantes of WPEC CBS 12 regarding a mother who needed help with her smile, there was no hesitation. Before long, Ashley Roberts not only had the smile she's always dreamed of, but she was also given another chance at turning her life around.
eNewsChannels NEWS: -- Florida Blue, the leading health insurer in Florida, announced today that it is partnering with Papa, a nationwide provider of senior services, to offer Florida Blue members in select Medicare Advantage plans assistance with transportation, house chores, companionship and other senior support services.
eNewsChannels NEWS: -- Rita Medical Elite is pleased to announce that it will hold a celebratory Holiday Event showcasing its newly completed medical spa with an expanded menu of aesthetic services on Thursday, December 5, 2019 from 5 p.m. to 8 p.m. Due to limited space, those wanting to enjoy the festivities must call in advance to place their name on the guest list.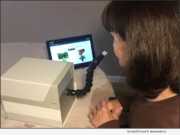 eNewsChannels NEWS: -- The OLFACT™ Test Battery, developed by Osmic Enterprises, was initially developed to detect olfactory impairments. Now, it's been adapted as an automated, self-administered screening test to predict Alzheimer's disease/dementia and is being tested by a number of prominent physicians and research laboratories around the United States and in China.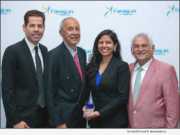 eNewsChannels NEWS: -- Paragon Gives, a Paragon BioTeck, Inc. initiative, is excited to announce a call for applications for the 2020 Koch Kellan Scholarship worth $10,000. This annual scholarship is awarded to one (1) outstanding graduate medical student committed to pursuing a clinical, teaching or research career in ophthalmology.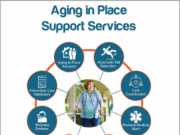 eNewsChannels NEWS: -- OverSightMD is expanding its Push Button Care service with two new exciting products for Family Caregivers. A family caregiver support package and a family caregiver assistant are now part of the Push Button Care lineup of aging in place support solutions.
eNewsChannels NEWS: -- EPIC Insurance Brokers and Consultants, a retail property, casualty insurance brokerage and employee benefits consultant, announced today that Susan Tewhill will be leading the Edgewood Healthcare Advisors practice. Susan and her team bring a wealth of knowledge and experience to the healthcare industry with an average of over 25 years of experience.
eNewsChannels NEWS: -- iCell Gene Therapeutics, a clinical stage biopharmaceutical company focused on immunotherapies for hematologic malignancies, solid tumors, organ rejections and autoimmune disorders, announced today that it will give oral and poster presentations related to its BCMA-CD19 cCAR and CD4-specific CAR programs at the 61st American Society of Hematology (ASH) Annual Meeting to be held December 7-10, 2019 in Orlando, Florida.
eNewsChannels NEWS: -- The C Diff Foundation reemphasizes that the month of November is "C. diff. awareness month" and is being recognized with its partners around the globe again in 2019.