Home
Tags
Health and Medical
Tag: Health and Medical
eNewsChannels NEWS: -- A local San Diego company, The PPE Supply Co., plays a significant role in getting hospitals and government agencies the PPE they need. Located in San Marcos, California the company began in an attempt to help during the coronavirus crisis.
eNewsChannels NEWS: -- What started out as a small family project for three teenagers concerned for their grandparents' safety during quarantine has taken off with the launch of COVID-19 Wristband, LLC. Kenna Royce, 17, and her two younger brothers, Hayden and Colby, launched an innovative effort to help others communicate and encourage safe social distancing practices during the pandemic.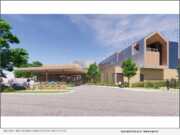 eNewsChannels NEWS: -- The City Council of Nassau Bay has granted the request for a Specific Use Permit to Moody Neurorehabilitation Institute at Space Park by unanimous vote on Monday evening. Moody Neurorehabilitation Institute (formerly known as Transitional Learning Center) is a respected leader in brain injury rehabilitation.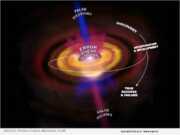 eNewsChannels NEWS: -- Silent Hypoxia is a frequent disabling and sometimes fatal complication in COVID-19 disease. To prevent SARS-CoV-2 coronavirus-induced damage to patients' lungs and Silent Hypoxia in patients, Aristea Translational Medicine Corp. has initiated development of PhenT, a drug with novel cellular protective properties.
eNewsChannels NEWS: -- Employee recruitment and retention continue to be top-of-mind human resource concerns for businesses around the country. That's why financial solutions company such as Tapcheck are partnering with companies to provide flexible solutions for employees.
eNewsChannels NEWS: -- Holmes Dental, a family-owned and operated business, is serving Dentists since 1975 with an innovative line of dental solutions including QYK-SET line of Acrylics, deMark dental tools, Sore Spotters for dentures, and Temp and Perm Grippers to handle crowns.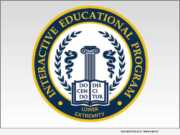 eNewsChannels NEWS: -- Magnifi Group, Inc. and Bespa Global, LLC, co-organizers of the program, announced today that despite the change of date for its 3rd Annual Lower Extremity IEP Fellows, Residents and Young Surgeons Course it is still experiencing record early registration. The course, originally scheduled for May 1-3 will take place from Nov. 6-8, 2020 at The Omni Downtown, Austin, Texas.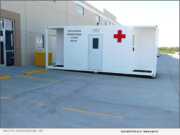 eNewsChannels NEWS: -- Pacific Engineering, Inc., winner of the U.S. Small Business Administration's 2014 Tibbetts Award for innovative technology, in response to the pandemic, has focused its resources on the development of a family of composite shelters that can be used as mobile test centers and patient treatment.
eNewsChannels NEWS: -- Spinal CSF Leak Foundation is pleased to announce that former patient and Harrisburg, Pennsylvania stuntman Zac Gordon will be featured in the recurring role of "Horse," a Professional Tagger on the new FOX show "Ultimate Tag," premiering May 20 at 9 p.m./8 central.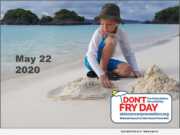 eNewsChannels NEWS: -- To turn the tide against rising rates of skin cancer in the United States, the National Council on Skin Cancer Prevention - and it's broad national member coalition of over 45 organizations - has designated the Friday before Memorial Day as the 12th annual "Don't Fry Day" to encourage sun safety awareness and to remind everyone to protect their skin while enjoying the outdoors.