Home
Tags
Health and Medical
Tag: Health and Medical
eNewsChannels NEWS: -- Dr. Laju Mathew, a board certified dermatologist with more than 10 years of experience, joins the prestigious team of board certified dermatologists, board certified facial plastic surgeon, physicians assistants and laser technicians at Siperstein Dermatology Group.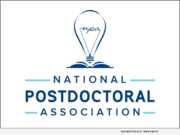 eNewsChannels NEWS: -- The National Postdoctoral Association (NPA) today announced that Sreekanth Chalasani, Ph.D. and Julie Tetzlaff, Ph.D. are the 2021 winners of the organization's two most prestigious awards for exceptional service to the postdoctoral scholar community.
eNewsChannels NEWS: -- Duke City Cares, the local family-owned company that developed Duke City Urgent Care and Duke City Primary Care, is launching a Behavioral Healthcare service line to expand the services they offer in their ongoing mission to improve the health of the communities they serve and they are looking for great providers to join their team.
eNewsChannels NEWS: -- Encounter Telehealth awarded their partner facilities 'Certificates of Excellence in Mental Health Care' for their perseverance and dedication to the mental health needs of their residents throughout the COVID-19 pandemic.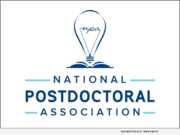 eNewsChannels NEWS: -- Today, the National Postdoctoral Association (NPA) released a strategic plan for the coming three years to move closer towards its vision of "an inclusive community where all postdocs are empowered, valued, recognized, and supported in their current and future endeavors."
eNewsChannels NEWS: -- As COVID-19 lingers on, management teams across the country are struggling to find effective ways to keep their workforce safe and healthy while also keeping productivity levels up. Wellness Coaches offers a comprehensive look into an overlooked workforce demographic in their new whitepaper, "Smoking Cessation During a Pandemic: A look at the medical and financial costs of smoking for people and organizations."
eNewsChannels NEWS: -- It's been a busy and productive legislative season for the American College of Nurse-Midwives (ACNM). The organization is anticipating several wins across the country, but right now is thrilled that two bills in the Commonwealth of Virginia were signed by Gov
eNewsChannels NEWS: -- Kalyagen™ is pleased to announce the release of its "The Stemregen Effect" social media ad featuring former UCLA Bruins and NBA players Niguel Miguel, Marques Johnson and Mitchell Butler to promote STEMREGEN®, a natural stem cell enhancer documented to increase the number of circulating stem cells by stimulating Endogenous Stem Cell Mobilization (ESCM).
eNewsChannels NEWS: -- California IVF Fertility Center, a full-service infertility treatment center based in Northern California announced the second annual infertility awareness campaign. The center will accept video applications from now through April 17, 2021. The 5 selected recipients will receive free fertility services that may include IVF, a tubal ligation reversal surgery, and a donor egg IVF cycle.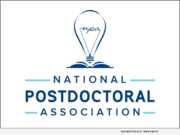 eNewsChannels NEWS: -- The National Postdoctoral Association (NPA), in partnership with Gallagher, today announced the finalists for the 2021 NPA Gallagher Mentor Award. The award recognizes a faculty member or advisor who engages in exceptional mentoring of postdoctoral scholars.