Home
Tags
Health and Medical
Tag: Health and Medical
eNewsChannels NEWS: -- IEDCO, a leader in the design and manufacture of custom engineered powder handling systems and solutions offers custom design solutions for efficiently moving powders in plants with difficult layouts.
eNewsChannels NEWS: -- John Sebesta has joined Zanthion(TM) as their new CFO. John has many years of experience as a financial consultant, owning and operating a business and negotiating difficult international military contracts. His experience is an excellent fit for Zanthion's current need to satisfy rigorous US compliance requirements and their marketing and sales efforts in Mexico and South America.
eNewsChannels NEWS: -- Free Riders IMC to host the First Annual Fundraiser event benefiting Maryland Heroin Awareness Advocates, both nonprofit organizations. June 22, 2019 from 12-8 p.m. at "The Farm" Amvets Post #2 Event Address: 9602 Baltimore Road Frederick Maryland 21704.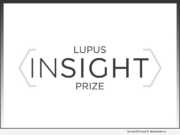 eNewsChannels NEWS: -- The Lupus Research Alliance has awarded its 2019 Lupus Insight Prize to Ignacio Sanz, MD, for discovering that certain little-understood immune system cells are a major source of the harmful proteins that promote lupus symptoms. His work could spark new treatments for the disease and help doctors determine which patients could benefit from current drugs.
eNewsChannels NEWS: -- For their outstanding service throughout the years, Astin Home Care Agency has been honored with the prestigious 2019 Top Rated Local(R) award. Consumers rate agency among the top 5 home health care providers in Georgia.
eNewsChannels NEWS: -- John Hagelgans has joined Zanthion(TM) as their new CTO. Zanthion spent over a year looking for a new chief technology officer based in the United States with the integrity and intelligence to help them achieve dominance in the elderly care market.
eNewsChannels NEWS: -- Brand New Day, a Medicare Advantage prescription plan available in 12 California counties, has tapped Milpitas, Calif. based OverSightMD, to offer its high-tech aging in place platform and services to senior members living at home.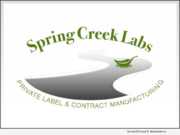 eNewsChannels NEWS: -- Spring Creek Labs Inc. announced today that thousands of cannabis industry innovators and 250 exhibitors will meet at MJBizConNEXT. The event will take place on June 12-14, 2019 at the Morial Convention Center in New Orleans, Louisiana.
eNewsChannels NEWS: -- Spodak Dental Group celebrated the company's 43rd Anniversary by giving back to their community and cleaning up the Delray's beach. The Ninth Annual SDG Beach Cleanup was held Sunday, June 2 at the Delray Beach South End, South Tower 5, and more than 60 pounds of trash was removed by more than 75 community members.
eNewsChannels NEWS: -- Join Chicago's lupus community and the Lupus Research Alliance (LRA) Saturday, June 8, 2019 to Walk with Us to Cure Lupus at 633 Clark Street on the Northwestern University Campus in Evanston, Illinois. Walk with Us to Cure Lupus is the LRA's signature national program that unites communities across the country to achieve one goal - to raise the much-needed funds to improve care and find the cure.