Home
Tags
Health and Medical
Tag: Health and Medical
eNewsChannels NEWS: -- New York-based law firm Levy Konigsberg LLP has filed a class action lawsuit against Rockefeller University Hospital based on allegations related to the Hospital's handling of sexual abuse claims made against Dr. Reginald Archibald, a faculty member who served on the University's faculty between the 1940s and 1980s.
eNewsChannels NEWS: -- Lower Extremity Fellows, Residents and Young Surgeons from leading US Orthopaedic and Podiatric Surgery Centers and Hospitals will attend the 2nd annual Lower Extremity IEP Fellows & Young Surgeons' Course, to be held in Denver, Colo., May 3 - 5, 2019, Magnifi Group announced today.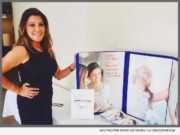 eNewsChannels NEWS: -- Halo Staffing Group, a leading staffing agency in the healthcare and clinical lab industries, announced today that they have won ClearlyRated's Best of Staffing(R) Client Award for providing superior service to their clients. Presented in partnership with CareerBuilder, ClearlyRated's Best of Staffing Client winners have proven to be industry leaders in service quality based entirely on ratings provided by their clients.
eNewsChannels NEWS: -- Please join in a historical first! The nonprofit, Mira Alto Foundation will be celebrating this amazing week. This marks the first time an LGBTQ+ focused organization has shed light on the epidemic of eating disorders within their community.
eNewsChannels NEWS: -- After, Inc., the global leader Warranty Analytics Solutions since 2005, will be a major participant in the Field Service Medical Conference on February 25-27, 2019. The company announced today that it plans to introduce a powerful suite of optimization solutions at the conference, designed specifically for Medical Device & Medical Equipment manufacturers.
eNewsChannels NEWS: -- The Board of Directors of Caminar has announced the appointment of Mark Cloutier, MPP, MPH, as Chief Executive Officer of the $39M nonprofit behavioral health organization. Dedicated to empowering and supporting individuals and families with complex needs to move toward resilience, wellness and independence, Caminar serves more than 20,000 people each year in the San Francisco Bay Area and Northern California.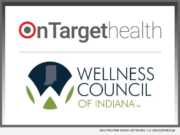 eNewsChannels NEWS: -- On Target Health announces a new partnership with the Wellness Council of Indiana (WCI), a subsidiary of the Indiana Chamber of Commerce, which aims to create a healthier Indiana through employer-sponsored weight management programs that target obesity.
eNewsChannels NEWS: -- Spodak Dental Group has once again been named a VIP: Diamond Provider of Invisalign(R) for 2019, which remains to be the highest distinction in the field. VIP: Platinum Providers make up a select few of all North American Invisalign(R) Providers and are among some of the most experienced.
eNewsChannels NEWS: -- It's been said many times recently that sitting is the new smoking. The long term sitting at an office desk can put serious stress on the lower back, says SoCal Neck & Back Injury Center. Lower back can be debilitating, and can cause a chain of other issues, including headaches, neck issues, obesity, type 2 diabetes, and even heart disease.
eNewsChannels NEWS: -- The C. Diff Foundation Board of Directors announced today that the 2019 "Above and Beyond" Award will be presented to Rebiotix CEO Lee Jones in Roseville, Minnesota. The award, given to one recipient annually, is given to a person or organization that show extraordinary dedication to C. diff patient safety, advocacy, and overall drive to improve the lives of those impacted by the infection.