Home
Tags
Health and Medical
Tag: Health and Medical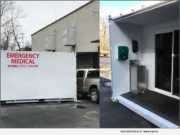 eNewsChannels NEWS: -- In response to the COVID-19 pandemic affecting every corner of the world, a 24-year-old pre-medical student teamed up with his father to design and manufacture the Mobile Pathogen Testing Unit (MPTU) to be used to combat this viral outbreak. Chase Berman, a current Infectious Diseases researcher at University of California Irvine, and his father, Christopher Berman, have brought forth a mobile unit converted from a 20-foot shipping container, capable of mass viral testing in a highly efficient manner.
eNewsChannels NEWS: -- Boothwyn Pharmacy, a PCAB-accredited compounding pharmacy located mere minutes from the heart of Kennett Square, Pennsylvania, has dedicated resources to manufacture hand sanitizer.
eNewsChannels NEWS: -- Throughout his 30-year career, Dr. Mario Paz is used to hearing reasons why patients grind their teeth at night, but now it's about COVID-19. "Fears of the virus are creating new anxieties causing patients to clench their jaws for sustained period. This alters their bite causing pain," he says.
eNewsChannels NEWS: -- No greater concern exists in the current crisis of COVID-19 than for expectant mothers and their loved ones. The problem is two-fold, says BabyLiveAdvice. Women don't want to risk their health by exposing themselves and their unborn or newborn babies to the virus. And, even if they did try to seek outside support during these trying times, an overwhelmed healthcare system cannot meet the need.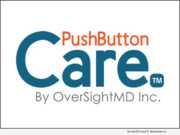 eNewsChannels NEWS: -- Push Button Care, a division of OverSightMD Inc., has mobilized Certified Senior Advisors nationwide to bring its special support services directly to vulnerable seniors concerned about staying independent while facing the current health crisis and beyond.
eNewsChannels NEWS: -- Dr. Lauren Goodall, PsyD, author of "Bipolar is not an STD" (ISBN: 978-1089401507) takes notice of her two "Best Book" achievements for her outstanding self-help book. BookAuthority, ranked her book at #11 in Best Bipolar Disorder books of all time, and #6 in 2020's best Bipolar books.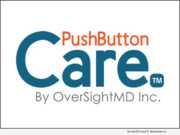 eNewsChannels NEWS: -- OverSightMD Inc., headquartered in Milpitas, California, has activated a self-quarantine support service through its existing Push Button Care division. The purpose is to apply our Push Button Care senior health monitoring program to meet the health monitoring needs of the medically vulnerable or others who may need to self-quarantine during the COVID-19 outbreak.
eNewsChannels NEWS: -- Advanced Physical Therapy (PT) of Freehold, a division of the renowned Advanced Orthopedics and Sports Medicine Institute, announced today that it is now a TIER 1 in-network provider with Horizon Blue Cross Blue Shield of New Jersey (Horizon BCBSNJ). Advanced PT of Freehold is participating in all Horizon BCBSNJ medical plans including OMNIA℠ Health plans.
eNewsChannels NEWS: -- While many dental practices are choosing to close due to the coronavirus (COVID-19), Charleston Oral and Facial Surgery will remain open to treat patient dental emergencies. There is no need for healthy patients to visit a hospital for emergent dental issues; rather, COAFS will treat healthy patients in the comfort of its six Lowcountry-area offices: Charleston, N. Charleston, Summerville, Mt. Pleasant, Bluffton and Knightsville.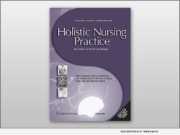 eNewsChannels NEWS: -- Schizophrenia may find a cure in individualized treatment. So says a new article in the science journal Holistic Nursing Practice. According to Dr. Daniel Helman, a researcher on the small island of Yap in Micronesia, long-term recovery is often possible, but appropriate studies are not being done.