Home
Tags
Health and Medical
Tag: Health and Medical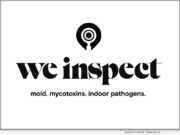 eNewsChannels NEWS: -- We Inspect, LLC, a global mold inspection, consulting and health technology company, recently acquired Certified Mold Inspections and The Mold Guy. Its acquisitional goal is to unify these individually-owned family businesses under one name and to better serve the community as a whole.
eNewsChannels NEWS: -- Culture Aesthetics & Wellness, a new med spa located in the Farragut community, has recently opened its doors with a mission to offer the people of Knoxville and East Tennessee a true, all-inclusive experience, owners say. It's been a labor of love, but the practice established its sophisticated, state-of-the-art facility off Concord Road followed by the launch of its cutting-edge website, all to rave reviews from an eager client-base.
eNewsChannels NEWS: -- Artemetrx®, the industry's most preeminent platform for integrated drug cost management, is now even more robust with the launch of its new module, Artemetrx Extend™. With greater insights and analytics, Artemetrx Extend is a custom reporting tool that provides unparalleled data access through its user-friendly platform.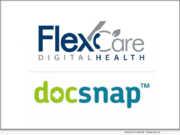 eNewsChannels NEWS: -- Docsnap, the first nationwide Consumer Health Utility, supports consumers leveraging their HIPAA rights to take ownership of all their medical records. Docsnap announced today its partnership with FlexCare Digital Health to expand access to quality healthcare services for members, families, employees, veterans, Medicare, and Medicaid Patient services.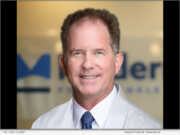 eNewsChannels NEWS: -- For the past twenty years, Orlandoans in need of foot and ankle reconstruction, heel pain treatment, or help with a badly stubbed toe have heard the same refrain: Go see Dr. Talbert. Now the venerable doctor has joined Modern Foot & Ankle and is excited to serve new, growing communities in the area.
eNewsChannels NEWS: -- MediSked, LLC was named as one of the Top 10 Population Health Management Solution Providers of 2022 by Medhealth Outlook, after being named one of the Top 10 Population Health Management Solution Companies of 2021 by Healthcare Tech Outlook.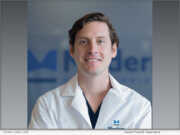 eNewsChannels NEWS: -- A new podiatrist is making waves at Modern Foot & Ankle. Patrick Derby, DPM, joined the Central Florida podiatric group recently, invigorating the Tampa, Westchase, and Largo clinics with his surgical dexterity, expansive knowledge of conservative therapies-and love of surfing.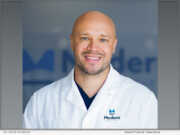 eNewsChannels NEWS: -- A new podiatric clinic by Modern Foot & Ankle opens today in Kissimmee-the group's thirteenth clinic in Central Florida. Today also marks two months since the opening of the Kirkman office.
eNewsChannels NEWS: -- The Leapfrog Group announced Monday that 18 hospitals in North Carolina, more than any other state, have been named to its 2022 national list of Top Hospitals. The North Carolina Business Group on Health (NCBGH) is the Leapfrog Regional Leader for North Caroline, working with providers, purchasers, payors and patients across North Carolina to drive safe, high-quality health care.
eNewsChannels NEWS: -- It's difficult for any parent to watch their child get sidelined by foot and ankle pain. Worse yet-finding a podiatrist who specializes in pediatric cases. But for those who live in Lake Mary and Casselberry, accessing a qualified provider is no longer an issue. Fellowship-trained podiatric surgeon Shruti Dosi, DPM, recently joined Modern Foot & Ankle, a Central Florida podiatric group, bringing her exceptional skills in pediatrics and reconstructive surgery to the Orlando area.