Home
Tags
Health and Medical
Tag: Health and Medical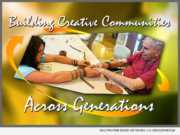 eNewsChannels NEWS: -- Creative Aging Network-NC is excited to announce its 2019 Creative Aging Symposium: Building Creative Communities Across Generations coming up April 30 from 9 a.m. to 3 p.m. at Bell Campus in Greensboro, the event will be repeated on May 1 during the same hours at the Harris Conference Center in Charlotte.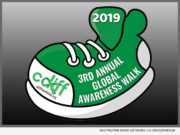 eNewsChannels NEWS: -- The C Diff Foundation announced today that registration is now open for the 3rd Annual Global C.diff. Awareness 2K Walks. The events, which will take place at the Morris A. Votee Park, Teaneck, N.J., Charlestown Township Park, Phoenixville, Pa., and Sims Park, New Port Richey, Fla., will be hosted by the C Diff Foundation on Saturday, May 18, 2019 from 8 a.m. - 12 p.m.
eNewsChannels NEWS: -- Lift & Care Systems is proud to carry Access Unlimited's Multi-Lift and Glide n Go wheelchair to car transfer devices. The Access Unlimited Multi-Lift is designed to be used primarily with cars, but it can also be used for vans, trucks or SUVs.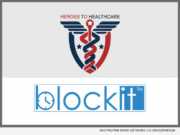 eNewsChannels NEWS: -- ImPowerQ Associates announced today that Blockit(R), a leading innovator in applying advanced technology to today's complex healthcare challenges, are joining the Heroes to Healthcare mission, a U.S. Department of Labor and VA approved national apprenticeship program focusing on addressing the high unemployment and underemployment rates among enlisted level veterans with healthcare occupational experience while in uniform.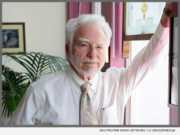 eNewsChannels NEWS: -- Dr. Don Harte, noted chiropractic activist, former Libertarian State Senate candidate, issues a dire warning against SB 276, which will eliminate the medical exemption for vaccination. "This is political-medical terrorism of parents and children."
eNewsChannels NEWS: -- Consumer Advocates for RCFE Reform (CARR) announces its collaboration and partnership with California State Senator Anthony Portantino (D, SD 25) in the drafting of Senate Bill 172 Firearms, enhancing safe storage protections for the two most vulnerable populations in our society: the elderly and children.
eNewsChannels NEWS: -- LOS ANGELES, Calif., April 3, 2019 (SEND2PRESS NEWSWIRE) -- On March 14, 2019 the National Residency Match Program (NRMP) released the list of applicants that applied for a Post Graduate Training slot also known as a medical "Residency." There were just over 44,600 applicants that applied for 35,000 residency positions nationwide, says Residents Medical.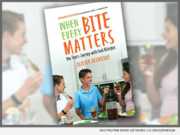 eNewsChannels NEWS: -- Teens with food allergies are at the greatest risk of suffering a fatal reaction. Fifteen-year-old Olivier Deldicque is on a mission to change that. His new book, "When Every Bite Matters: One Teen's Journey with Food Allergies" (ISBN: 978-0578418537; Pop Fly Publishing) outlines life saving tips and advice for teens coping with food allergies.
eNewsChannels NEWS: -- NexHealth, a fast-growing, New York-based patient experience management solution, is announcing its partnership with The Smilist. With a total of 21 (and growing) locations throughout New York City, Long Island, and New Jersey, The Smilist makes it easy for patients to find a convenient dental office.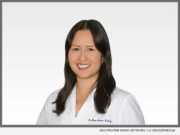 eNewsChannels NEWS: -- Dr. Lisset Arenas, a dedicated and highly-skilled general dentist, has joined the Spodak Dental Group team in Delray Beach, Fla. A 2017 graduate of the University of Florida College of Dentistry, Dr. Arenas looks forward to providing her patients with unparalleled dental care.