VIERA, Fla. /eNewsChannels/ -- NEWS: Let The Avenue Viera help you get healthy this summer with complimentary yoga classes! The next Yoga in the Park event will be held on Saturday, June 20 at 9 a.m. at The Avenue Viera's Central Park. Classes will be provided by a certified yoga instructor.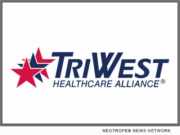 HONOLULU, Hawaii /eNewsChannels/ -- NEWS: Phoenix-based TriWest Healthcare Alliance announced today the company's expansion in Honolulu. TriWest partners with the Department of Veterans Affairs (VA) in administering the VA Patient-Centered Community Care Program (VAPC3) and the Veterans Choice Card benefit.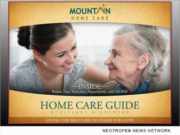 ARDEN, N.C. /eNewsChannels/ -- NEWS: Mountain Home Care founder Lana Wilde knows that when families need help with home care matters, a source of reliable information can be difficult to find. That's why the leading private home care agency in western North Carolina today launched the publication of its 'Home Care Guide.'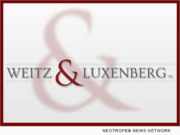 NEW YORK, N.Y. /eNewsChannels/ -- NEWS: Weitz and Luxenberg, P.C., announced it is accepting cases of congenital heart defects and cleft facial abnormalities in children whose mothers took the prescription drug Zofran (GlaxoSmithKline) during pregnancy to relieve symptoms of morning sickness.
DELRAY BEACH, Fla. /eNewsChannels/ -- NEWS: April 2015 is Oral Cancer Awareness Month and Spodak Dental Group is offering free oral cancer screenings to the public during the entire month. According to the Oral Cancer Foundation, there will be more than 40,000 people who will be newly diagnosed with oral cancer this year.
SOUTHLAKE, Texas /eNewsChannels/ -- NEWS: Terri Suresh (RN, MSN, ACNP), Founder and President of the Hormonal Health, Wellness and Aesthetic Centers announces the grand opening of a new location in Southlake, Texas (Dallas). Hormonal Health, Wellness and Aesthetics Center of Southlake will be observing an official grand opening on March 19, 2015.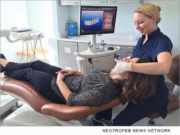 DELRAY BEACH, Fla. /eNewsChannels/ -- NEWS: Spodak Dental Group in Florida is offering a February 'sweet' deal for patients who are interested in straightening their smile in 2015. Patients will receive $1,000 off the cost of Invisalign when they enroll in treatment during the month of February.
LAS VEGAS, Nev. /eNewsChannels/ -- NEWS: Princess Jessica Carol White has decided to promote healthy hearts and to share the importance. On January 9, 2014, Princess Jessica Carol White decided to inform a non-profit organization of the importance of taking care of the heart. Every day it is important to select the best food and to take better care of ourselves.
CHESTER, Va. /eNewsChannels/ -- NEWS: 'Many studies have been released in the last five years that indicate in some areas it can take months for someone to see a dermatologist,' said Dr. Edward Boakye Co-Founder and President of Richmond, Virginia's recently opened Naz'Rene Clinic and Skincare. 'Thank God most lesions are not fatal! However, you never know if an itching rash could potentially be a harbinger of something more sinister if it is not taken to someone who can review it accurately.'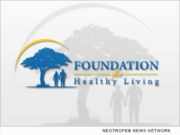 MESA, Ariz. /eNewsChannels/ -- NEWS: On Saturday, February 7, 2015, the doors will open at the San Tan Charter School in Gilbert, Arizona, for the first 'Healthy Minds-Lives-Communities' event. The Foundation for Healthy Living has designed a day to provide free education and resources to inform, educate and inspire healthy living in the local community.