Home
Tags
Hemp and Cannabis Business
Tag: Hemp and Cannabis Business
eNewsChannels NEWS: -- King "Krefiii" Forchion, son of the legendary marijuana personality, Ed "NJWeedman" Forchion, is determined to make his dad proud while uplifting the culture in the cannabis community. The young cannapreneur, under the influence of NJWeedman, has announced the exclusive club residency of Yohan Marley (grandson of Bob Marley) at The Joint of Miami.
eNewsChannels NEWS: -- This isn't your normal church bake sale, more like "Baked Sale." Temple420.org tries a unique membership drive method. Hoping that people would gravitate towards their message of hope in the End Times and join the organization less than 100 people subscribed to their YouTube channel. The for-profit church has yet to sell many NFTs as hoped. Now, they are trying gifting cannabis to new members.
eNewsChannels NEWS: -- "I think it is the church's job to look out for our follower's spiritual and financial well-being during this challenging time of global upheaval and Let's Go Brandon! Temple 420 shares what we sincerely think and hopefully, the lives of people who listen to us are better for it," says Temple 420 founder Craig X Rubin.
eNewsChannels NEWS: -- The only known church Joe Rogan attended as an adult suddenly experienced censorship after he posted a Freedom video to Twitter. "Joe was at the physical Temple twice before attending the very first service with Eddie Bravo and Kevin Booth," said founder Craig X Rubin. "Having only 23 followers on YouTube we didn't expect to be censored. We're not sure if it has something to do with us mentioning Joe, or just a sign of the times."
eNewsChannels NEWS: -- The cannabis community's most beloved and beleaguered outlaw, Ed "NJWeedman" Forchion, is celebrating this Fourth of July weekend with his biggest bong bang ever. The Joint of Miami, located in Miami's trendy Wynwood Art District, officially opens its doors during Independence Day Weekend.
eNewsChannels NEWS: -- Tempe, Arizona-based, Marijuana Home Gardens announces it is conducting a series of seminars to teach Arizona residents how to legally and effectively grow marijuana in their residences.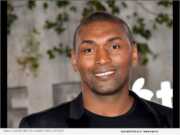 eNewsChannels NEWS: -- Former NBA Allstar, Defensive Player of the Year and Los Angeles Lakers NBA Champion, Metta Sandiford-Artest is affiliated Washington-based CBD company, CBD Move Free. "We are extremely excited about this amazing opportunity to work with Metta and the Cannaballers team to educate the public on the benefits of CBD and showcase our proprietary products," states Jonas Roeser, Co-Founder & CEO of CBD Move Free.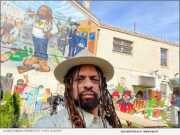 eNewsChannels NEWS: -- Legendary marijuana activist and ganjapreneur Ed "NJWeedman" Forchion is continuing his legacy of promoting 'puff and paint' cannabis creativity. The opening of his new marijuana lounge in Miami, The Joint of Miami in the Wynwood Art District, will be an extension of his legacy in support of 'pot art.'
eNewsChannels NEWS: -- Alternative Finance Network (AFN), a leading provider of financing for the cannabis industry led by Marijuana Money Man, Scott Jordan, announces its new lending partner for single-digit real estate loans. The partnership will allow AFN to offer bank-like rates, resulting in real estate loans starting at five percent for high quality borrowers.
eNewsChannels NEWS: -- While "Weed Day" 4/20/21 marks a luminous occasion for longtime marijuana activist and entrepreneur, Ed "NJWeedman" Forchion, in his home state of New Jersey, per the recent legalization of cannabis, the victory is somewhat bittersweet for him.