Home
Tags
Hemp and Cannabis Business
Tag: Hemp and Cannabis Business
eNewsChannels NEWS: -- Tempe, Arizona-based, Marijuana Home Gardens announces the production and sales of turnkey Outdoor Marijuana Grow House Kits and premium gardening services for those who suffer chronic pain or like to enjoy the use of recreational marijuana.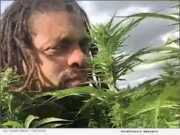 eNewsChannels NEWS: -- The 'war on drugs' has just taken a wicked left turn. On Friday, November 20, 2020, one of marijuana's staunchest supporters, Ed "NJWeedman" Forchion held an online press conference at his NJWeedman's Joint location, contesting New Jersey's recent legalization of cannabis. (Case 3:20-cv-16582-PGS-TJB FORCHION v. MURPHY.)
eNewsChannels NEWS: -- On Election Day, November 3, 2020, New Jersey became yet another state to legalize marijuana. With big corporate cannabis companies already moving to secure an edge in this new market, one small shop owner is hoping to make her voice heard and secure her piece of the pot pie. Debi Madaio, is the co-owner of NJWeedman's Joint, a popular marijuana-themed eatery, located in Trenton.
eNewsChannels NEWS: -- Former Seahawk strong safety and Super Bowl XLVIII Champion Jeron Johnson has signed on as an Ambassador for CBD Move Free, a Washington State-based CBD company. "It is an honor to have Jeron onboard," states Jonas Roeser, CEO. "We look forward to his insight and support for our product refinement and educational outreach."
eNewsChannels NEWS: -- Thar Process Inc., global leader in the design and manufacture of advanced technologies for the extraction and purification of natural products, announces a new Isolator XXX phase for hemp/cannabis extract purification by supercritical fluid chromatography (SFC).
eNewsChannels NEWS: -- TrueMedX Dallas has opened its first store in Texas. The TrueMedX brand is gaining strength as the #1 CBD formulae for relief from a long list of ailments. TrueMedX Dallas is a store with a genuine desire to serve the Dallas community with only the finest CBD products and continuing education about the Endocannabinoid System (ECS).
eNewsChannels NEWS: -- Indoor Harvest Corp. (OTC: INQD / OTCMKTS:INQD) announced today the development of the 2020 New Outlook Plan along with impending initial ventures/agreements validating Indoor's approach to leverage a variety of factors making Indoor an attractive venture, merger, technology, partner through its public company platform.
eNewsChannels NEWS: -- Cosmetic Insurance Services (CIS), a national multi-line Specialty Program Administrator and the nation's leading insurance provider to the Cosmetics and Personal Care industry, announced their ability to now offer insurance to those companies whose cosmetic and beauty products include CBDs (Cannabidiol) within their formulations
eNewsChannels NEWS: -- GV Apothecary, a harm reduction and alternative wellness retailer, has announced that they will be opening their second location is as many months on Friday, November 29 at 1870 Altamont Avenue in Rotterdam.
eNewsChannels NEWS: -- Founded by Tony Barragan, Hemp+Ville CBD takes a different approach to the CBD Oil store. By focusing on health and wellness, Hemp+Ville CBD has become a leader in the Oxford, MS market as the destination for consultative, health-focused CBD Oil solution.