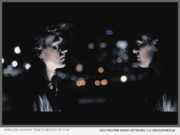 eNewsChannels NEWS: -- "Breaking News! War vet shoots in the crowd with no apparent reason, while a mysterious epidemic is raging across the country!" It may sound like another news headline, but it's awarded psychological thriller/horror feature film "FACE OF EVIL," from V-Movie Productions, now distributed by Gravitas on HULU.
eNewsChannels NEWS: -- "Friday the 13th" has a passionate fan base that has been waiting for almost a decade for another installment. With the lawsuit between Victor Miller and Sean Cunningham still not resolved a new film isn't likely for several more years, but Voorhees Films has a solution for your much-needed fix, "13 Fanboy."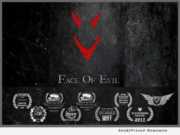 eNewsChannels NEWS: -- Awarded feature film "Face Of Evil" (F.O.E.) is being released by Gravitas Ventures and is now available on Video On Demand and DVD, right on time for your July 4th party! "This psychological thriller horror is also very entertaining and grotesque, and it's ideal for your post-barbeque chilly-afternoon movie-time," says the film's writer/director Vito Dinatolo, of V-Movie.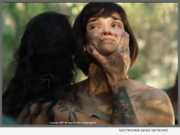 eNewsChannels NEWS: -- Deja Vu LLC. Productions announces the release of "I Spit On Your Grave Deja Vu" to coincide with the 40th Anniversary of the original 1978 film "I Spit On Your Grave" aka "Day of the Women" in 2018. "I Spit On Your Grave Deja Vu" picks up with Jennifer Hills (Camille Keaton) as a best-selling author living in New York City with her famous model daughter, Christy Hills (Jamie Bernadette).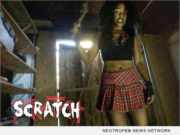 NEWS: (LOS ANGELES, Calif.) After directing over a dozen short films, French filmmaker Tristan Convert announced he has directed his first feature, 'SCRATCH,' an original horror comedy starring Daniele Watts ('Django Unchained'), for which he has launched an Indiegogo campaign, to reach $10K for finishing funds. Set in Los Angeles's known-to-be haunted Old Zoo, 'SCRATCH' is one of the first, if not the first, found footage films shot entirely on an Apple iPhone 6.