Home
Tags
HVAC Heating and Cooling
Tag: HVAC Heating and Cooling
eNewsChannels NEWS: -- Mi Dentista Dental Clinic in collaboration with a mechanical engineering firm, HVAC Engineering, has set up the first known dental clinic in Los Angeles that uses Negative Pressure Environments to mitigate diseases like COVID-19, namely the disease associated with the SARS-Cov-2 virus.
eNewsChannels NEWS: -- ACE Home Services is a top HVAC and Plumbing company servicing the Phoenix Metro area. For years since it was founded, they have provided homes with quality AC and Heating facility maintenance, equipment installation, and repair, ensuring smooth operation in homes.
eNewsChannels NEWS: -- Garden City Plumbing & Heating is proud to announce that May 31, 2020 marks its 35th year in business serving Missoula and western Montana. Since the company's founding in 1985, Garden City continues to be local and family owned.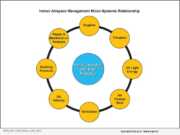 eNewsChannels NEWS: -- Now that the country is beginning to come out of lockdown, indoor airspace management is becoming a concern in managing the spread of COVID-19 according to Polar Controller. Unlike outdoor airspace, which scatters aerosol droplets over a larger area, indoor particulates hitch a ride on airspace currents, dispersing throughout business establishments.
eNewsChannels NEWS: -- Clean Air Dallas Pro, known among the Dallas community for providing excellent air duct cleaning services, is lending a helping hand to the homeowners in repairing as well as creating their crawl space. The duct cleaning Dallas business has found favour with the residents of Dallas and has been slowly crawling upwards to displace its nearest competitors.
eNewsChannels NEWS: -- Garden City Plumbing & Heating today announces their partnership with the United Way of Missoula County. In response to the fallout of the COVID-19 virus, the United Way has set up a COVID-19 Emergency Assistance Fund. Since their founding in 1985, Garden City has prided itself on being a local and family-owned company.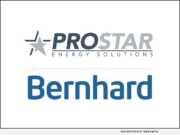 eNewsChannels NEWS: -- Bernhard and ProStar Energy Solutions (ProStar) announced today an agreement with HealthTrust to offer Energy-as-a-Service solutions to member hospitals and health systems nationwide. The agreement offers HealthTrust members a comprehensive choice of services including engineering design, construction, operations and maintenance.
eNewsChannels NEWS: -- Air duct is an area at home that is very difficult to clean and sterilize. It is due to the location that is commonly quite remote and cannot be easily reached. However, the cleaning activities in this area are very important, not only for the house but also for the environment. Clean Air Houston Pro is a company located in Houston, Texas that provides an air duct cleaning service.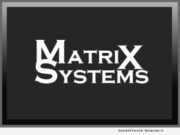 eNewsChannels NEWS: -- Matrix Systems announces the launch of its redesigned website. The site has been updated with a new look and feel that incorporates the latest features of online web design, as well as optimizing the site for mobile devices such as phones and tablets.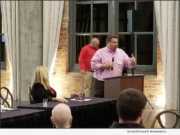 eNewsChannels NEWS: -- Recently, Energy Optimizers, USA co-hosted the E2 "Clean Energy at a Crossroads" event in Dayton, Ohio. In true energy-optimized fashion, the event was held at a renovated former steam energy plant in downtown Dayton. Energy Optimizers, USA founder and E2 Midwest Chapter Director, Greg Smith and staff organized the event, along with E2 Midwest Advocate Micaela Preskill.