Home
Tags
HVAC Heating and Cooling
Tag: HVAC Heating and Cooling
eNewsChannels NEWS: -- RYPOS, Inc., developer and manufacturer of advanced, exhaust filtration systems that reduce harmful emissions from diesel engines, and Stanford Medicine, a leader in pioneering research, creative teaching protocols and effective clinical therapies, are pleased to announce the first installation and approval of an OSP special seismic certification pre-approved diesel particulate filter for the new emergency power station at New Stanford Hospital medical center.
eNewsChannels NEWS: -- HomeWiz, an HVAC and electrical service company based in Belmont, Massachusetts, is pleased to announce that the company is now licensed in New Hampshire and Maine, and will begin to serve residential customers in the Greater New Hampshire and Southern Maine Seacoast area.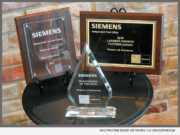 eNewsChannels NEWS: -- Powers of Arkansas, the state's largest commercial HVAC company based in North Little Rock, Arkansas, announces that the company has received the Siemens Building Technologies 2018 Field Office (IFO) of the year award. This award is a highly competitive national award presented to a Siemens partner annually.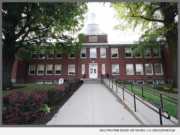 eNewsChannels NEWS: -- Oak Hills Local School District, in partnership with Energy Optimizers, USA, will upgrade all interior lighting to LED systems for an expected savings of more than $32,000 annually.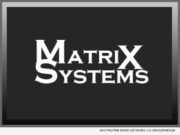 eNewsChannels NEWS: -- Installing a commercial air filtration system is not a magical solution for air pollution control, says Matrix Systems. These complex systems require several services in order to make sure that the system functions as designed. Here are five services that needed to keep a commercial air filtration system running effectively after installation.
eNewsChannels NEWS: -- Epcon Industrial Systems, LP has delivered several custom thermal deoiler systems based on their patented process heating systems for several different industries. One of the thermal deoilers was delivered to a company providing stamping oil cleaning services for HVAC furnace and A/C coil and automotive heater core industries.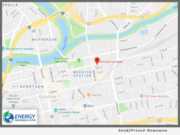 eNewsChannels NEWS: -- The newly renovated facility is located at 620 East 1st Street, Dayton, OH 45402 and will benefit Energy Optimizer's customers by offering better and more convenient access for their clients in the education, institutional and commercial industries. Clients will continue to work with their same Energy Optimizers, USA sales associates and energy engineers throughout and after this relocation.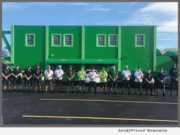 eNewsChannels NEWS: -- Travelers, rental owners, property management companies, REALTORS, foreclosure companies, banks, property investors, developers, commercial leasing companies can all benefit from Miami Mold Specialists' new vacant property inspection service offering.
eNewsChannels NEWS: -- Cold Chain Capital LLC, a Fayetteville, N.Y.-based private equity firm, announced its launch today. The company focuses on the heating, ventilation, air conditioning and refrigeration industry ("HVACR").
eNewsChannels NEWS: -- The Shelby County Board of Developmental Disabilities (DD) expects to save more than $15,000 annually after making energy efficient improvements to its lighting and HVAC systems in partnership with Energy Optimizers, USA.