eNewsChannels NEWS: -- An independent African-American filmmaker with a relentless pursuit of the truth and justice, Jean Adam, Jr., has produced a stunning documentary that makes a powerful case: an Alabama white woman has been unjustly imprisoned for 30 years.
eNewsChannels NEWS: -- Libelula Productions, LLC. presents, "Far More," which will begin streaming on July 5, 2022, on Apple TV, Google Play/YouTubeTV, Vudu, and Amazon Prime. "Far More" stars Adrian Grenier ("CLICKBAIT") as Sean McCallister, a successful fashion designer who returns home after a long absence to see his terminally-ill brother, played by Bailey Chase ("LONGMIRE").
eNewsChannels NEWS: -- "Night, Mother," the "hybrid" feature film from Executive Producer Sheila Houlahan, is an Official Nominee of the 2022 Webby Awards in the following 3 Virtual and Remote Categories: Media & Entertainment, Technical Achievement, and Best Audience Integration.
eNewsChannels NEWS: -- "Impolite Boys," a dark comedy film that depicts the life of Peter and John, two unbearable young boys who struggle as they can to survive the adversities of New York life, is now available on Apple TV, VUDU, Google Play and Amazon. "Impolite Boys," written, produced, and directed by Hamado Ouedraogo, is punctuated with provocative gags, intrigues, a fascinating hypocrisy and jealousy of a stepmother.
eNewsChannels NEWS: -- Los Angeles-based, Sri Lankan filmmaker, Lakpathy Wijesekara's latest feature film "Free By Noon" starring John Eisen, Raechel Wong, Justine Herron and Melissa Howell will be theatrically released in Los Angeles from October 15 to October 21, 2021 at the Laemmle theater in Glendale.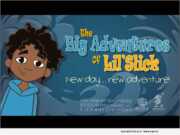 eNewsChannels NEWS: -- MoBo, an exciting new Streaming Service showcasing Independent Filmmakers is proud to announce their very first original film, "The Big Adventures of Lil' Slick" - an animated feature film.
eNewsChannels NEWS: -- On February 14 the Richmond Environmental Film Contest Committee will virtually award the winners of the Environmental Film Contest and screen each film. The contest was open to novice and experienced Virginia filmmakers submitting films on environmental topics regarding Virginia.
eNewsChannels NEWS: -- The RVA Environmental Film Festival (RVA EFF) announces its 11th annual showcase of over 20 free local and national films. Many films are hosted by like-minded organizations. Two films are of particular interest to youth: "Microplastic Madness" and "Frozen Obsession."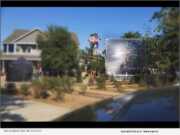 eNewsChannels NEWS: -- SAG Production comes to Wildomar! Surprisingly, in the midst of a pandemic when most businesses are operating in limited capacities or closed altogether, Wildomar Movie Ranch continues to develop partnerships with film producers to bring projects to the Inland Empire., Sussman-Hoyt PROductions announced.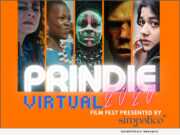 eNewsChannels NEWS: -- In light of the unprecedented events of 2020, PRINDIE: Princeton Independent Film Festival will hold its first all-virtual film festival, open this year to all film-lovers in United States. Running from Thursday, Sept. 10 through Sunday, the 13th, the festival features 37 short films. This year's film lineup focuses on issues surrounding immigration, mental health, youth, and cultural diversity / Black Lives Matter.