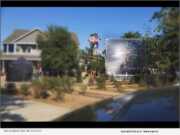 eNewsChannels NEWS: -- SAG Production comes to Wildomar! Surprisingly, in the midst of a pandemic when most businesses are operating in limited capacities or closed altogether, Wildomar Movie Ranch continues to develop partnerships with film producers to bring projects to the Inland Empire., Sussman-Hoyt PROductions announced.
eNewsChannels NEWS: -- In light of the unprecedented events of 2020, PRINDIE: Princeton Independent Film Festival will hold its first all-virtual film festival, open this year to all film-lovers in United States. Running from Thursday, Sept. 10 through Sunday, the 13th, the festival features 37 short films. This year's film lineup focuses on issues surrounding immigration, mental health, youth, and cultural diversity / Black Lives Matter.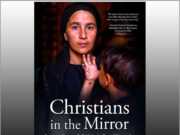 eNewsChannels NEWS: -- "Christians in the Mirror," a first-of-its-kind independent documentary produced by Joshuacord, Inc. and In Altum Productions, takes a hard look at how America and the West have not been very involved in the global persecution of Christians. The producers say they're creating a social media marketing plan for this indie film that interviews Christians from the Middle East, Africa and Asia.
eNewsChannels NEWS: -- Aaron Ozee, the author of bestselling children's book, "Regulus" (ISBN: 9781387010790), has sold the production rights from his notable creation to a prominent stop-motion animation studio that will adapt "Regulus" into an unorthodox theatrical feature.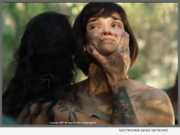 eNewsChannels NEWS: -- Deja Vu LLC. Productions announces the release of "I Spit On Your Grave Deja Vu" to coincide with the 40th Anniversary of the original 1978 film "I Spit On Your Grave" aka "Day of the Women" in 2018. "I Spit On Your Grave Deja Vu" picks up with Jennifer Hills (Camille Keaton) as a best-selling author living in New York City with her famous model daughter, Christy Hills (Jamie Bernadette).
eNewsChannels NEWS (ATLANTA, Ga.) -- The Shimoda Film Company announces November 5th Movie Premiere of new Indie film. Primo Brown from Atlanta, Georgia, has written and directed the film, "Money Back Guarantee." Brown's new "spine-tingling" film is sure to please adult audiences in every respect and leave them at the edge of their seats.
NEWS: (LOS ANGELES, Calif.) Coverage Ink Films, producers of the animated horror thriller 'Malevolent' have launched an IndieGogo campaign. The goal is to reach $45K for finishing funds. The film stars Ray Wise, Morena Baccarin, Bill 'Choptop' Moseley and sci-fi legend William Shatner. 'Malevolent' combines horror and sci-fi into an original, time-twisting concoction.