Home
Tags
Irvine Business
Tag: Irvine Business
eNewsChannels NEWS: -- CDF Labor Law LLP (CDF) proudly congratulates seven partners who were recognized in The Best Lawyers in America© for 2022 and four associates who were recognized in the 2022 Best Lawyers in America© "Ones to Watch" for various employment-related practice areas from metropolitan areas throughout California.
eNewsChannels NEWS: -- The stories are endless of jobs suddenly gone forever and families struggling to get by. As cities across the nation continue to deal with the economic fallout from the COVID-19 pandemic, employees at CDF Labor Law LLP (CDF) got busy partnering with food banks and programs aimed to get food into the hands of hungry communities.
eNewsChannels NEWS: -- Two high school juniors, from low to moderate income families in Santa Ana are about to get a significant boost to their career path from CDF Labor Law LLP, a California-based labor, employment, and immigration law firm who will sponsor them for an eight-week, paid internship. This is CDF's 10th year participating in Project SELF mentoring program of at-risk youth.
eNewsChannels NEWS: -- The Joy Factory, Inc., creator of the aXtion(r) Extreme series of tablet cases, recently partnered with Microsoft to bring customers new protection for their Surface Go 2 Tablet. This tablet case targets the mobile workforce for the oil and gas; energy and utilities; and manufacturing industries and they've recently received UL certification for C1D2; and Designed for Surface (DfS) approval as well.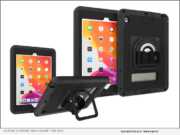 eNewsChannels NEWS: -- The Joy Factory, Inc., a global manufacturer of leading tablet mounting, cases, enclosures, kiosks and mobility accessory products, recently launched the first product in its aXtion Extreme Series - a heavy-duty enclosure for iPads.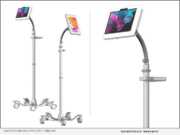 eNewsChannels NEWS: -- The Joy Factory, Inc. proudly presents AgileGo(TM) a new line of mobile tablet carts in support of the healthcare industry. These rolling carts are specifically designed for nurses, doctors, and clinicians to address increasing demands for telehealth, patient engagement, and patient interpretation.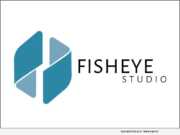 eNewsChannels NEWS: -- Fisheye Studio has seen the demand for live streaming increase for weddings since the global COVID-19 pandemic. The Orange County, California based wedding videography company recently filmed a wedding on May 20 in Hollywood for a couple whose original plans to wed were to be at the end of June.
eNewsChannels NEWS: -- California's Ed Tech Joint Powers Authority (Ed Tech JPA) has contracted with Edupoint(R) Educational Systems to provide streamlined procurement of the company's market-leading Synergy(r) Student Information System (SIS) to Ed Tech JPA members under a consortium purchasing agreement, saving members time and resources while ensuring adherence with data privacy and public procurement laws.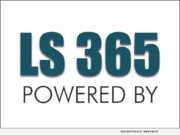 eNewsChannels NEWS: -- LS365 Corporation (LS365) has announced their commitment to remain open for business and support law firms and legal operations that don't have access to their offices during Coronavirus (COVID-19) pandemic that continues to develop. Vice President James Vickers said Monday "We are finding ourselves collectively in uncharted waters and with daily uncertainty."
eNewsChannels NEWS: -- Dr. Nevine Carmelle, PhD is excited to announce the launch of her new YouTube channel - "The Dr. Nevine Carmelle TV Show." After receiving numerous questions pertaining to tax problems and the law via phone calls and emails, she thought it would be a good idea to launch a channel where people could tune in on their own time and have many of their questions answered for free.