Home
Tags
Journalism and Writing
Tag: Journalism and Writing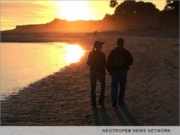 GLOBE, Ariz. /eNewsChannels/ -- NEWS: Retired adult film actress 'Sunset Thomas' - once called 'The Princess of Porn' - has renounced her career in prostitution. Thomas recently announced her departure from the industry during a recent, exclusive, interview with veteran Texas news reporter Ben Tinsley. That interview spanned various areas of Arizona.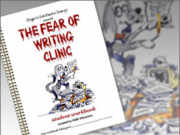 SANTA FE, N.M. /eNewsChannels/ -- NEWS: Dragon's Gate Creative Journeys, an experiential workshop service for writers led by Milli Thornton, author of 'Fear of Writing' (ISBN: 978-1591098188), announced today the third edition of the Fear of Writing Clinic Student Workbook. The workbook has been used since 2005 to help students at the Fear of Writing Clinic overcome deep-seated fears, allowing workshop participants to write more spontaneously and with less self-censure.
LOS ANGELES, Calif. /eNewsChannels/ -- RobotDough Software Corporation has issued a call for entries in a writing competition for finance students. The competition, initiating an annual series, requires use of RobotDough's online equity research platform to deliver 500-word articles on the world's equity markets. A panel of expert judges will select five winners, each of whom will receive cash prizes and continuing blogger or analyst positions with RobotDough.com.