Home
Tags
Kentucky Business
Tag: Kentucky Business
eNewsChannels NEWS: -- Vibrant Med Spa has expanded its facilities to accommodate demand for its Club Wellness, a key component of the company's offerings. In addition, Vibrant Med Spa has added two new aesthetic treatments, CoolPeel and Subnovii. Club Wellness was created to help people break old, bad habits through medically supervised wellness services.
eNewsChannels NEWS: -- Concordia, a leading global convener that hosts the largest and most bi-partisan summit in New York during the United Nations General Assembly, is hosting its first-ever U.S.-focused summit on April 7-8 in Lexington, Kentucky, focusing on the future of technology, trade and environmental sustainability.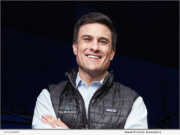 eNewsChannels NEWS: -- A growing threat to America's national security is the improper disposal of electronic waste, said Rubicon Chairman & CEO Nate Morris in remarks this week to Princeton University's Center for Policy Research on Energy and the Environment.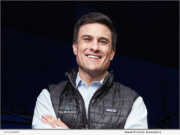 eNewsChannels NEWS: -- Rubicon Chairman & CEO Nate Morris spoke before the Rotary Club of Louisville today in a one-on-one interview format. The topic was entrepreneurship and how waste and recycling can change the world.
eNewsChannels NEWS: -- Scientology Volunteer Ministers came from across the country to help a town destroyed by the 10 December tornado celebrate the holiday. Santa, who drove to Mayfield from the Church of Scientology of Nashville, was not prepared for the kind of reactions he got.
eNewsChannels NEWS: -- Scientology Volunteer Ministers headquarters in Los Angeles encourages trained Volunteer Ministers to respond to one of the most devastating U.S. tornado outbreaks on record. Entire towns were all but wiped off the map leaving thousands homeless.
eNewsChannels NEWS: -- 911fosterpets, a peer-to-peer online pet fostering platform, is seeking volunteers who can foster pets displaced by the recent monster tornado. In the aftermath of natural disasters, as people begin to piece their life back together, they often find their temporary relocation options don't include their beloved pets.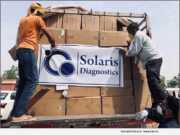 eNewsChannels NEWS: -- Solaris Diagnostics, a CLIA certified clinical laboratory in Nicholasville Kentucky, has shipped 1,000 donated oxygen concentrators, worth more than $700 thousand dollars, to India.
eNewsChannels NEWS: -- Kids Read Now has partnered with school districts across Kentucky, including Carroll County Schools, Montgomery County Schools, Berea Independent, and Elizabethtown Independent Schools, to mail books directly to their students' homes over the summer.
eNewsChannels NEWS: -- Elder abuse in the U.S. is a growing problem, with experts predicting it will worsen as the senior citizen population continues to rise, says Vanguard Home Inspection LLC. One form of abuse is when contractors hired by the elderly fail to make promised repairs or make shoddy repairs in-order to increase their profit margin.