Home
Tags
Las Vegas Business
Tag: Las Vegas Business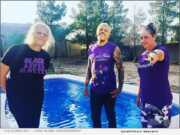 eNewsChannels NEWS: -- Push Global Entertainment is proud to have hosted "2021 Listening Party Las Vegas" a music performance competition in Las Vegas, Nevada that saw some of the brightest Rock, Hip-Hop and R&B rising stars compete for major label distribution and a marketing budget.
eNewsChannels NEWS: -- The second annual Beatrice Shipley Scholarship - created by the Gemological Institute of America (GIA) and the American Gem Society (AGS) in 2019 - was awarded to Rachel Burazer, a sales associate and custom designer at Argo & Lehne Jewelers, an AGS member store in Columbus, Ohio.
eNewsChannels NEWS: -- The American Gem Society (AGS) is pleased to announce that the Gemological Institute of America (GIA) is the official Education Sponsor for Conclave 2021. Additionally, GIA is sponsoring ten hands-on sessions and the Early Bird Registration, which ended on July 15.
eNewsChannels NEWS: -- Faith James, CEO and Founder of The Personal Branding Consultancy, LLC is honored to announce her award as a Top 100 Influencer in Marketing & Advertising at this year's MARsum Marketing, Advertising & Retail Summit. The summit took place June 29th - July 1st at the MGM Grand in Las Vegas, Nevada, and hosted over 400 marketing and advertising industry leaders and professionals from across the globe.
eNewsChannels NEWS: -- Las Vegas Symphony Orchestra's (LVSO) newly-conceived "EPIC" is an intense piece of music inspired by medieval battle scenes. It's the first time in Las Vegas history that an orchestra has released a national album and this one has a unique movie/motion picture soundtrack that's sure to excite movie producers from near and far.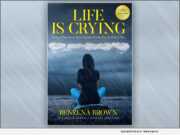 eNewsChannels NEWS: -- "Life is Crying" (ISBN: 978-1641119849) by Benzena Brown, recently received the Book Excellence Award Finalist - an international book awards' competition dedicated to recognizing independent and traditionally-published authors and publishers for excellence in writing, design and overall market appeal.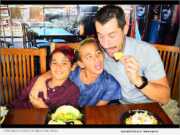 eNewsChannels NEWS: -- Ori'Zaba's Scratch Mexican Grill has created a new, welcoming atmosphere for families every Sunday. The upgraded Sunday dining experience, gives busy parents a much-needed break from daily meal prep, giving kids a yummy dine-in experience where they can be themselves; pajamas and comfy attire are encouraged!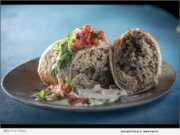 eNewsChannels NEWS: -- Melita's Table, a popular ghost kitchen serving authentic and original Latin meals, has expanded from delivery-only, to now offer a restaurant dining experience.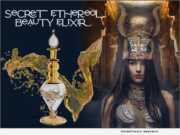 eNewsChannels NEWS: -- Goddess In Secret, a new luxury women's beauty brand focused on helping women retain their youthful beauty, has announced the launch of its anti-aging skincare product, Secret Ethereal Beauty Elixir. The product is packed with 24 organic oils, absolutes, and extracts that synergistically work together to improve and enhance the look of more youthful, radiant skin.
eNewsChannels NEWS: -- The American Gem Society (AGS), a nonprofit association dedicated to consumer protection, gemological education, and business ethics, is excited to introduce their new app, AGS Go. AGS Go is designed to help consumers who are interested in buying fine jewelry by giving them the information they need to find the perfect piece of jewelry.