eNewsChannels NEWS: -- If a homeowner's lawn looks uneven and just plain ugly in some spots, how the grass is being mowed might be affecting its appearance, says Giroud Tree and Lawn. From how to set the mower height to how soon after the rain falls the grass is cut, good mowing practices are important for keeping a lawn looking vibrant, healthy, and green all season long.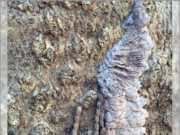 eNewsChannels NEWS: -- Spotted Lanternfly are beautiful but destructive insects that have invaded Pennsylvania. The good news is kids can help get rid of Spotted Lanternfly! The experts at Giroud Tree and Lawn share why these are bad bugs, and what kids need to know to go on a Spotted Lanternfly Egg Hunt!
eNewsChannels NEWS: -- Mole and vole damage to lawns, trees and shrubs is common in Pennsylvania, but identifying the difference between the two can be confusing. Each of these two pests can cause mild to serious damage on a homeowners property, and late winter is when the effects are often seen.
eNewsChannels NEWS: -- It's 7 am on a chilly Wednesday morning in February. Giroud Lawn Care Technician, Bill Krowchena, climbs into his lawn service truck with a large Dunkin Donuts coffee. He takes a sip before he starts paging through his clipboard and notes. "We have a lot of stops today, so I need my coffee!"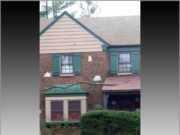 eNewsChannels NEWS: -- A dead tree branch is often a signal of a hidden health issue, and if a tree has a lot of deadwood it could be a big problem! Insect invasions, disease, and poor root systems are just a few reasons why a tree might be in distress, says Giroud Tree and Lawn. Here are a few tips to help homeowners spot problems and take action.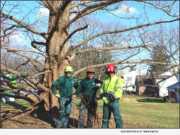 eNewsChannels NEWS: -- The start of a new year is the perfect time to schedule a full property evaluation with an ISA Certified Arborist and Lawn Care Expert. After a compete inspection, they can develop a step-by-step plan to revive the property this year. From Pruning trees to starting a lawn care program, homeowners can breathe new life into the yard and garden.
eNewsChannels NEWS: -- As the summer winds down and we move into fall, homeowners' yards are going to need some special attention before the cold weather hits. To help grass thrive all winter and emerge healthy and vibrant in spring, there are a few actions homeowners need to take this fall. The Lawn Care Experts at Giroud explain 4 Steps for Fall to have a beautiful lawn next year. These include aeration, seeding, fertilization and testing the soil pH.