Home
Tags
LeaseAccelerator
Tag: LeaseAccelerator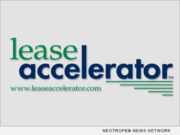 GREAT FALLS, Va. /eNewsChannels/ -- NEWS: LeaseAccelerator announced today that sales leader and go-to-market strategist Jay McGlynn has joined the company as Chief Revenue Officer. Jay brings more than 40 years of enterprise technology sales experience to a team delivering comprehensive Equipment Lease Management (ELM) solutions to Fortune 1000 companies.
WASHINGTON, D.C. /eNewsChannels/ -- NEWS May 14, 2013: Lease Accelerator announced today that it has published a new lease accounting whitepaper for lessees that explains the new 2013 FASB Exposure Draft, which the FASB is expected to release later this week. Lessees can download it for free from LeaseAccelerator's publishing arm. The official title is 'How to Prepare Now for the Coming Lease Accounting Changes.'
WASHINGTON, D.C. /eNewsChannels/ -- Ecologic Leasing Services announced today that the company has released a new version of LeaseAccelerator that is designed to enable equipment lessees, the users of leased equipment, to transition in the most efficient and effective manner to the expected new lease accounting standard. Ecologic made the announcement at the Equipment Leasing and Finance Association's (ELFA) 2012 Lease and Finance Accountants Conference in Washington, D.C.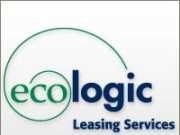 GREAT FALLS, Va. /eNewsChannels/ -- Ecologic Leasing Services announced today that it has released version 7.0 of LeaseAccelerator®, web-based software service (SaaS) designed for corporate and non-profit lessees and vendor captives that lease equipment around the globe