Home
Tags
Long Beach Business
Tag: Long Beach Business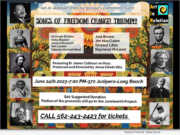 eNewsChannels NEWS: -- Art-In-Relation (A.I.R.) is proud to present a special evening concert, in collaboration with Our Saviour's Lutheran Church, featuring a group of exceptional performers. This talented ensemble will come together to deliver an inspiring musical experience. With a repertoire that reflects the significance of Juneteenth and embraces a message of change and freedom, this concert promises to be a memorable celebration.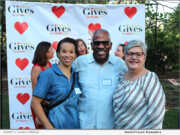 eNewsChannels NEWS: -- The 4th Annual Long Beach Gives campaign, an online giving day sponsored by the City's leading nonprofit funders and nonprofit support organizations, invites donors from throughout the city and beyond to give to the local nonprofit of their choosing. This year, the effort raised $1,965,539 to support 232 participating nonprofits. BOSS™ (Business Of Student Success) raised $130,000 from more than 300 donors, making it the second most contributed to charity in this year's campaign.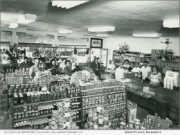 eNewsChannels NEWS: -- Santa Fe Importers proudly celebrates its 75th year in business. To honor the occasion, the deli is offering commemorative items and limited edition giveaways to customers in the coming months. Along with these offerings, a new website was launched in February that will make it possible for customers to place online orders before year end. The company has two locations.
eNewsChannels NEWS: -- Mom's Touch, a renowned brand with more than 1,300 restaurants across Korea, is pleased to bring its unique and inspired take on fried chicken to the United States. There are convenient locations open in Long Beach and Gardena, with a third coming soon to the City of Industry. A globally-focused operation with concrete plans for continued growth, Mom's Touch is also known for its ample franchise opportunities and extensive franchisee support.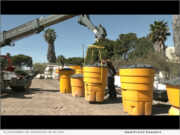 eNewsChannels NEWS: -- Ellis Equipment, Inc. is pleased to introduce the Jellifish, an efficient universal crash barrel lift created by construction industry veteran John Ellis. Perfected over years of careful development and subsequent refinement, this patented tool is presently the only device available on the market with the express purpose of handling most kinds of sand-filled barrels used today.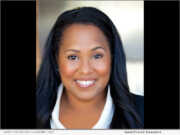 eNewsChannels NEWS: -- Janet D. Foster, elected member of the Los Angeles County Democratic Central Committee representing Assembly District 70, political advocate and healthcare leader, today announced her intention to run for California Assembly representing the newly drawn district in the greater Long Beach area that likely includes Long Beach, Signal Hill, Catalina Island and parts of Carson.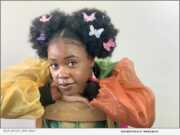 eNewsChannels NEWS: -- Rap artist, Bre Maa, also known as "The Hood Celestial" or "T.H.C." just announced the release of her debut EP - "Brightly Unveiling Majesty" (B.U.M.). With four tracks, this album is poised to quickly brighten the rap scene.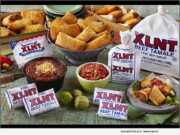 eNewsChannels NEWS: -- XLNT Foods, the oldest continuously operating Mexican food brand in the United States, is no stranger in the supermarket aisle. It's been producing small batch tamales and chili con carne with the same authentic recipe since 1894, but knows its marketing could benefit from more variety.
eNewsChannels NEWS: -- Ralph Brunson Productions, in association with Art-In-Relation, announces the world premiere fully staged production of "Samson and the Burning Bush." Jan. 10-12 at the Long Beach Playhouse Studio Theater.
eNewsChannels NEWS: -- Braxtly Tools now offers a work knee pad made from the same materials used by professional million-dollar athletes in protecting their knees, an advanced technology competitively priced for both professionals and DIYers.