Home
Tags
Louisiana Business
Tag: Louisiana Business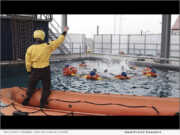 eNewsChannels NEWS: -- FMTC, Fire and Medical Training Center, in Houma Louisiana, is inviting reporters to experience a variety of safety training courses for the Oil, Gas, Wind, and Offshore industries on October 20, 2022 from 12 p.m. to 5 p.m. in honor of October's National Fire Safety Month. Reporters will get a chance to experience the real dangers of working and living at sea: how to escape from a sinking helicopter, how to approach a fire on a platform, and much more.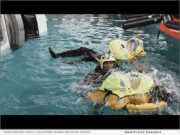 eNewsChannels NEWS: -- FMTC Safety is continuing its global expansion in the Offshore, Wind, Maritime, and Industry sectors by acquiring Houma-based On-Site Training & Instruction. With this acquisition, the Houma location now offers certified OPITO training, a safety training for Oil, Gas, and Occupational Safety and Health Administration (OSHA) workers.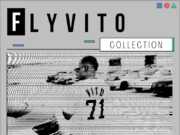 eNewsChannels NEWS: -- Flyvito® a well-established producer based in New Orleans, just announced the registering of his trademark Flyvito. This comes after years of working on major projects with artists worldwide. In an effort to verify the brand Flyvito, the producer has decided to register his trademark, and business Flyvito LLC in New Orleans.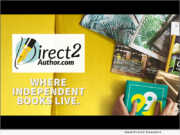 eNewsChannels NEWS: -- The self-publishing book industry's exponential growth has taken the world by storm. Opening doors once closed to unknown writers, self-publishing creates an alternative - some may say disruptive - option for writers with a small fan base to share their work and build brand awareness on a global scale. Empowered by the popular do-it-yourself movement, a new direct-to-customer bookselling platform, Direct2Author.com, launched in December.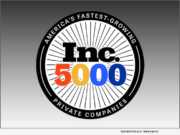 eNewsChannels NEWS: -- Inc. magazine today revealed that Sunpro Solar is No. 416 on its annual Inc. 5000 list, the most prestigious ranking of the nation's fastest-growing private companies. The list represents a unique look at the most successful companies within the American economy's most dynamic segment-its independent small businesses.
eNewsChannels NEWS: -- Sunpro Solar, one of the top two leading solar companies in the U.S., announces expansion into Southern California, with its operations beginning in Murrieta, California. Sunpro Solar's expansion to Southern California will help meet the demand for lower electricity bills and create statewide renewable energy jobs.
eNewsChannels NEWS: -- Solar Power World has recognized Sunpro Solar's installation success by ranking the company at No. 2 for residential solar contractors in the U.S. This is the sixth consecutive year Sunpro Solar has made the Top Solar Contractors List, climbing three spots since last year.
eNewsChannels NEWS: -- Sunpro Solar, a national leader for residential solar power and backup battery storage in the United States, announced its most recent expansion to Las Vegas, Nevada. While the company will start its operations in the state by serving customers in Las Vegas and surrounding areas, the company will soon expand throughout Nevada to provide more homeowners with energy savings from solar power and to create more jobs in renewable energy.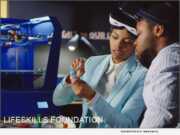 eNewsChannels NEWS: -- LifeSkills Foundation, a local non-profit dedicated to youth entrepreneurship and workforce training advocacy, is hosting TECHCharge NOLA 2021, a virtual tech career expo and speakers forum on Saturday, March 13 from 10 a.m. - 3 p.m. via live stream on Facebook, LinkedIn, and BoothCentral.
eNewsChannels NEWS: -- Sunpro Solar hosted its annual President's Club awards ceremony on February 5, celebrating the company's achievements in 2020 and awarding top sales employees with brand new Mercedes-Benz cars.