Home
Tags
Mag Instrument Inc.:
Tag: Mag Instrument Inc.: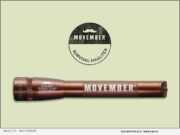 eNewsChannels NEWS: -- Maglite and Movember are partnering to shine a light on men's health and well-being. The Movember Mini Maglite AA PRO LED is available now. Owning one will shine a light on your support of men's health issues and a percentage of the proceeds will go to supporting the causes championed by Movember.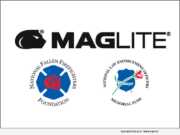 eNewsChannels NEWS: -- The National Fallen Firefighters Foundation (NFFF), The National Law Enforcement Officers Memorial Fund (NLEOMF) and Mag Instrument, U.S. Manufacturer of the iconic MAGLITE flashlight, have partnered with the Pedestrian Safety Institute (PSI) to drive awareness of the deadliest days of the year for pedestrian and traffic fatalities in the Month of July.
eNewsChannels NEWS: -- MAGLITE, the world-famous flashlight brand, is proud to partner with St. Jude Children's Research Hospital(R) with a new line of logoed products. Sales of the product will help to ensure that families never receive a bill from St. Jude for treatment, travel, housing or food - because all a family should worry about is helping their child live.
eNewsChannels NEWS: -- Mag Instrument is introducing the MAGLITE Tactical Group (MTG) at SHOT SHOW 2020. The introduction of MTG coincides with the release of several new and enhanced products for tactical use for law enforcement and military including, the ML150LRS Compact Rechargeable System, MAG-TAC II, and Butt Stock Shell Holder.
eNewsChannels NEWS: -- Mag Instrument Inc. (MAG), the American manufacturer of the iconic MAGLITE(R) line of flashlights, continues its longstanding partnership with National Breast Cancer Foundation, Inc.(R) (NBCF) to promote awareness of and raise funds to support the work of NBCF.
eNewsChannels NEWS: -- A just released research paper, by noted economist and author Jay Prag of the Drucker School, finds that the cost of pedestrian injuries and deaths from accidents cost the United States economy more than $60 billion in 2018 alone. According to the research, sponsored by Maglite, the vast majority of accidents and the highest percentage of deaths.
eNewsChannels NEWS: -- MAG Instrument Inc. (MAG), the world leader in flashlight technology, will once again have a very significant presence at the 2019 National Hardware Show. Maglite has also been selected to be one of very few products to be featured in the National Hardware Roadshow.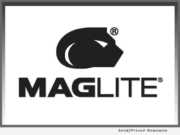 eNewsChannels NEWS: -- Mag Instrument, Inc. / MAGLITE(R) will welcome Dana Loesch, nationally syndicated radio talk show host and Dana Bowman American hero, veteran and founder of the Halo for Freedom Foundation, to MAGLITE's Booth 4029 during the run of the SHOT Show in Las Vegas, Nevada.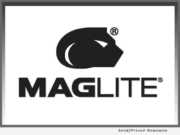 eNewsChannels NEWS: -- Mag Instrument Inc. CEO Tony Maglica and the company will be recognized during the 21st Annual Conference at the National Archives Conference (NAC) on Friday, Oct. 26. The conference is part of the American Veterans Center's Annual three day veteran's conference.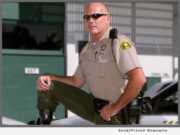 eNewsChannels NEWS: -- The National Law Enforcement Museum will open to the public on October 13 in Washington D.C. and MAGLITE(R) representatives and San Bernardino County Sheriff Lieutenant Jim Considine will be in attendance to experience this momentous occasion.