eNewsChannels NEWS: -- TimberStone Adventures Inc., a Treehouse Resort and Disc Golf Course in Maine, is giving away their entire property through a photo contest. The winner of this contest, which requires one photo and a $99 entry fee, will receive three incredible live-in treehouses, five-story Castle Tower with 360 degrees of breathtaking views.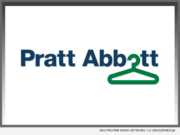 eNewsChannels NEWS: -- Pratt Abbott is hosting a clothing drive to benefit Preble Street and celebrate Earth Day from now through April 26, 2019. All 12 of Pratt Abbott's dry cleaning and laundromat locations are accepting clothing donations during this period.
eNewsChannels NEWS: -- On Sunday, October 7, 2018, The Herschel "Woody" Williams Medal of Honor Foundation will be breaking ground for construction of the Maine Gold Star Families Memorial Monument. This memorial is one of 87 across 34 states that will honor all our Gold Star Families.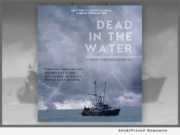 eNewsChannels NEWS: -- Maine residents will have an opportunity soon to witness the devastating impacts of federal regulations on the lives of New England ground fishermen, as seen through the eyes of a documentary filmmaker with a long record of acclaimed work. David Wittkower's "Dead in the Water" will be shown at four Maine community theaters in April.
eNewsChannels NEWS: -- Hundreds of international flags again will sway in the breeze and the summer will HEAT UP on Saturday July 28, 2018 at the Deering Oaks Park; a feast for your eyes and ears will be displayed throughout the Sixteenth Annual Greater Portland Festival of Nations (FON). FON proudly celebrates and highlights Maine's great ethnic diversity, perpetuates traditions, encourage ethnic understanding, and promote unity in Maine. FON's theme this year is "FROM MANY DIFFERENT NATIONS, TO ONE MAINE."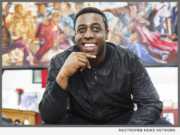 eNewsChannels NEWS: -- The Mugadi Foundation, in association with Waynflete School, is proud to announce a Michael O. (Michael Odokara-Okigbo) benefit concert event "ON MY OWN" to take place July 13, 2017 at the beautiful Westbrook Performing Arts Center in Westbrook, Maine.