Home
Tags
Management and Career Moves
Tag: Management and Career Moves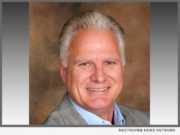 eNewsChannels NEWS: -- ACES Risk Management (ARMCO), the leading provider of financial quality control and compliance software ACES Audit Technology(TM), announced that chief operating officer Phil McCall has been promoted to company president. In his new role, McCall will oversee all operations for the company, including the expansion of the company's award-winning ACES Audit Technology platform.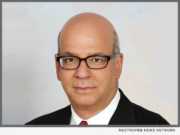 eNewsChannels NEWS: -- Mortgage Capital Trading, Inc. (MCT), a leading mortgage hedge advisory and secondary marketing technology firm, announced that it has appointed Bill Berliner to the newly created position of director of analytics. In this role, he will take the lead to develop new products and services, enhance existing solutions, and help expand MCT's footprint as the preeminent industry-leader in secondary marketing capabilities for lender clients.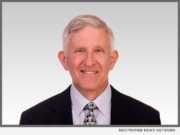 eNewsChannels NEWS: -- We are pleased to announce that veteran corporate attorney Lloyd A. Schmidt, formerly a shareholder at Hopkins & Carley, has joined Hoge Fenton. With over 30 years of experience advising companies and business owners, Lloyd is a well-known and respected corporate, M & A and business transactions attorney.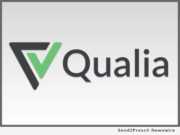 eNewsChannels NEWS: -- Qualia today announced that Jake Seid will join the company's board of advisors. In addition to his time as president of Ten-X (formerly known as Auction.com) and Managing Director at Lightspeed Venture Partners, Seid is an investor and advisor to a myriad of companies touching the real estate sector.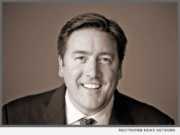 eNewsChannels NEWS: -- Cloudvirga(SM), developer of next-generation loan officer and direct-to-consumer point-of-sale (POS) systems, has named Michael Schreck its chief executive officer. He succeeds cloudvirga co-founder Bill Dallas, who will continue as chairman of cloudvirga's board of directors.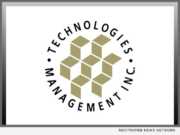 eNewsChannels NEWS: -- Technologies Management, Inc. ("TMI") announced today the addition of Don Gale to its team of consultants. TMI, a leading provider of consulting services, project management, compliance reporting and information tools to over 200 communications companies, said that Mr. Gale's addition to their consulting team significantly enhances the firm's expertise in the areas of communications network design, implementation and cost optimization, allowing it to better serve its clients' needs in those critical areas of their operations.
eNewsChannels NEWS: -- Utelogy, which makes software for control, enterprise management and analytics of audiovisual systems for business and education, announces Giang "Jimmy" Ho joins the company as Vice President, Product Development. Utelogy has seen steady growth in clients, representative firms, and solution partners throughout North America.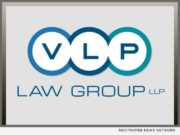 eNewsChannels NEWS: -- VLP Law Group LLP is pleased to announce that David B. Franklin has joined the firm's Real Estate Practice Group as a partner based in the San Francisco Bay Area. Mr. Franklin's practice concentrates on real estate transactions and land use, primarily in California and Hawaii.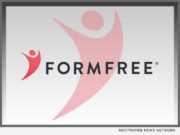 eNewsChannels NEWS: -- FormFree today announced the appointment of senior software developer Douglas Brewer to the role of director of enterprise architecture. Brewer, who first joined FormFree in 2014, will be responsible for managing the retention and growth of FormFree's software development team, overseeing enterprise software design and ensuring the quality and timely delivery of software updates.
eNewsChannels NEWS: -- LBA Ware(TM), a leading provider of automated compensation software and systems integration solutions for mortgage lending and retail banking, announced it has hired Finn Klemann as director of business development. In this role, Klemann will bring his more than 20 years of business development and sales experience in forging new relationships for LBA Ware in the financial services industry, with a specific focus on targeting growth in the mortgage industry.