Home
Tags
Management and Career Moves
Tag: Management and Career Moves
eNewsChannels NEWS: -- Mortgage Capital Trading, Inc. (MCT), a leading mortgage hedge advisory and secondary marketing software firm, announced that it appointed two mortgage industry veterans in early 2020 which strengthen its support to the capital markets community during the worldwide pandemic and associated financial turbulence.
eNewsChannels NEWS: -- Local Real Estate, LLC., today announced that Ursula Weinkauff and Focus Group are joining Local Real Estate, a business pairing that promises to be successful for years to come.
eNewsChannels NEWS: -- 2020 Mom has been awarded a significant multi-year capacity investment by the Perigee Fund, a philanthropic organization focused in supporting early parenting, so families can thrive.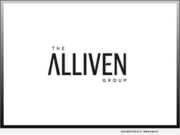 eNewsChannels NEWS: -- The Alliven Group, a leading New Jersey-based real estate firm, has announced the arrival of Yehuda Newman as Vice President of Acquisitions. Mr. Newman will be focusing on all aspects of new transactions with Joint Venture partners.
eNewsChannels NEWS: -- FormFree has appointed Jocelyn Crum Brooks, AMP, as national account manager. Brooks will leverage her two decades' experience supporting lender relationships with the Federal Home Loan Mortgage Corporation (Freddie Mac) to build new customer relationships and strengthen existing customer engagement with FormFree's flagship products, AccountChek and AccountChek Plus.
eNewsChannels NEWS: -- The United States Association of Blind Athletes (USABA) today announced that sports marketing professional Molly Quinn has been appointed chief executive officer of the 44-year-old organization that provides sports opportunities for blind and visually impaired individuals of all ages and abilities, including at the international Paralympic level.
eNewsChannels NEWS: -- LTC NEWS, LLC, publishers of website ltcnews.com, has named Leigh Geramanis-Arnold as Chief Washington Correspondent. Formed in July 2015, LTC NEWS is an online resource for long-term care planning, aging, caregiving, health, and retirement issues to help consumers plan for and better understand the family and financial impact of aging.
eNewsChannels NEWS: -- LTC NEWS, LLC, operators of the website ltcnews.com, has announced the appointment of Mary Jo "MJ" Boudinot as National Sales Director. Boudinot will lead a team of sales executives offering advertising and marketing opportunities.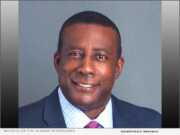 eNewsChannels NEWS: -- Valligent Technologies (Valligent), the mortgage industry's residential valuation technology trendsetter, announced today that it has hired Walter Allen as executive vice president of digital transformation.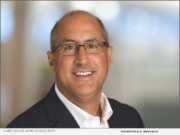 eNewsChannels NEWS: -- SeQuel Response is excited to announce the arrival of a new Executive Vice President of Sales, Chris Bixler. In this new role, Bixler will lead our sales team and training initiatives, enhance our lead generation and prospect engagement approach, and collaborate with SeQuel's leadership team to develop and execute short- and long-term business strategy.