Home
Tags
Management and Career Moves
Tag: Management and Career Moves
eNewsChannels NEWS: -- pExchange LLC, a leading provider of innovative government PPBE budgetary software, database management and advanced analytics solutions, just announced that James F.X. Payne has joined the company as Vice President of Special Projects.
eNewsChannels NEWS: -- Zoetic Global, a US-based clean technology firm, is proud to announce the appointment of Trammell S. Crow to their board of directors. Mr. Crow is a businessman, entrepreneur, philanthropist, and innovative champion for a sustainable future.
eNewsChannels NEWS: -- Top of Mind Networks (Top of Mind), a leader in customer relationship management (CRM) and marketing automation software for the mortgage lending industry, has hired veteran business-to-business sales leader Nick Belenky as executive vice president of sales. In this role, Belenky will direct Top of Mind's sales operations with a focus on client success and new customer acquisition.
eNewsChannels NEWS: -- TeamSnap CEO and co-founder Dave DuPont announced today new additions to its executive team. Global tech leader Woody Hartman joins TeamSnap as President and Head of Product, overseeing business operations for the industry-leading sports platform. Partnership executive Alex Underwood has been named General Manager of Advertising and Commerce.
eNewsChannels NEWS: -- NEXT Mortgage Events LLC (NEXT™), creator of NEXT women's executive mortgage summit and NEXTMortgageNews.com, has announced that it has added two key positions to support the expansion of its digital footprint.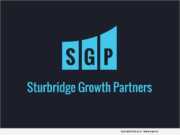 eNewsChannels NEWS: -- Sturbridge Growth Partners, a boutique management consulting firm dedicated to driving profitable growth for clients through innovative approaches to pricing and value management, announced today that Tom Nagle has joined the company as an Advisory Partner.
eNewsChannels NEWS: -- The Santa Fe Group (SFG), a not-for-profit, action-oriented think tank with a passion for improving lives through oral health, announced today the new emeritus status of one of its founding members, the election of three new board members, and the appointment of a new Senior Scholar, all esteemed healthcare leaders in their fields.
eNewsChannels NEWS: -- Digital mortgage leader Maxwell has announced Altavera Mortgage Services founder and former CEO Brian Simons has joined the company as president. Simons comes to Maxwell with 23 years of experience in the mortgage industry, including capital markets, loan origination and default management.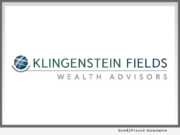 eNewsChannels NEWS: -- Klingenstein Fields Wealth Advisors (KFWA), a wealth management firm with approximately $4 billion in assets under management, is pleased to announce that Andrew Crofton has joined the firm as a Managing Director.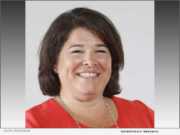 eNewsChannels NEWS: -- Today, Point-of-Care Partners announced the appointment of Jocelyn Keegan to the Intersection of Clinical and Administrative Data (ICAD) Task Force. ICAD was formed by the U.S. Department of Health and Human Services' Office of the National Coordinator for Health Information Technology-administered Health Information Technology Advisory Committee (HITAC)