eNewsChannels NEWS: -- "HOW IN THE HELL DID I GET HERE? Forever Changing the Genetic Blueprint" (ISBN: 978-0228871224) is a riveting and raw story of how author Shannan Mondor overcame alcoholism and mental illness and broke free from the genetic blueprint of addiction that demonized her family for generations.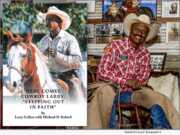 eNewsChannels NEWS: -- "HERE COMES COWBOY LARRY, STEPPING OUT IN FAITH" (ISBN 978-1667838816) is the biographical story of Larry Callies in his own words, he dreamt from the age of ten of becoming a Cowboy; and his spiritual journey as man of color to the founding of the First Museum honoring the long history of the Black Cowboy Heritage.
eNewsChannels NEWS: -- Legacy Launch Pad Publishing has released "Loose Cannons: A Memoir of Mania and Mayhem in a Mormon Family" (ISBN: 978-195655200 (ebook); 978-1956955217, 978-1956955224 (paperback); 978-1956955231 (hardback)), written by Diana Cannon Ragsdale.
eNewsChannels NEWS: -- Legacy Launch Pad Publishing is releasing "Unboxed: Essays on Learning to Trust Myself to Stop Doing the Things I Hate" (ISBN: 979-8985225327), the first book by coach Lauren Schwarzfeld. In the book, Schwarzfeld shares the diverse life experiences she earned by trying on various careers.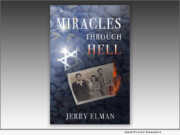 eNewsChannels NEWS: -- Very little has been written about the children of Holocaust survivors and the psychological impact passed on to them through the silence of their parents, says author Jerry Elman in his new book "Miracles Through Hell" (ISBN: 978-0578348711; Waterview Books).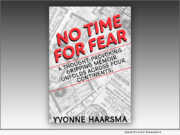 eNewsChannels NEWS: -- "No Time for Fear," a new e-book by Yvonne Haarsma, is a suspenseful page-turner that reveals how a mother and her two sons escaped an ego-driven husband while on the run across four continents and being pursued by Interpol, Mounted Police and the FBI.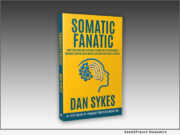 eNewsChannels NEWS: -- Legacy Launch Pad Publishing is releasing the first book by entrepreneur Dan Sykes, the founder of the Somatic Training Network, a company dedicated to the learning and sharing about somatic arts and practices from around the world.
eNewsChannels NEWS: -- Publishers Newswire, a news publisher covering books, music and software launched in 2004, has announced its annual "books to bookmark" list of 11 new and interesting reads from small publishers and self-published authors across the U.S. These books are often overlooked due to not coming from major traditional book publishing houses.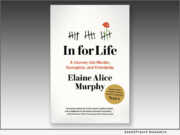 eNewsChannels NEWS: -- This Jan., journalist Elaine Alice Murphy is set to release her memoir, "In for Life" (ISBN: 978-0578965659; Satuit Press), about her two-decade exploration of the wrongful murder conviction of her son's classmate and friend, Sean K. Ellis. The high-profile Boston case gained international attention when it became the subject of the eight-part Netflix docuseries "Trial 4."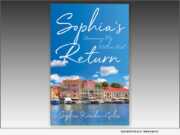 eNewsChannels NEWS: -- The new book by author Sophia Kouidou-Giles, "Sophia's Return: Uncovering My Mother's Past" (She Writes Press - September 7, 2021 - ISBN: 978-1647421717 | $16.95. E-ISBN: 978-1647421724 | $9.95) follows a daughter's journey to understand why her mother left their family home when the author was a seven-year-old child, without a good-bye or explanation.