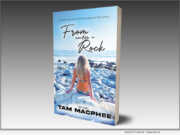 eNewsChannels NEWS: -- Entrepreneur and author Tam MacPhee bares her soul in "From Under A Rock" (ISBN: 978-0228876076; Nov., 2022), a heartfelt memoir with which she shares her deepest memories. The book is already a hit, reaching the Amazon Best Sellers rank of #66 in Women's Biographies on the Kindle Store. The ambitious author has also launched a new podcast and continues to offer life coaching services.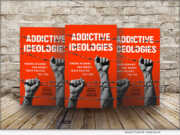 eNewsChannels NEWS: -- Legacy Launch Pad Publishing is proud to release "Addictive Ideologies: Finding Meaning and Agency when Politics Fail You" (ISBN: 978-1956955491 (ebook); 978-1956955477 (paperback), 978-1956955484 (hardback)) the first book by life partners Dr. Emily Bashah and former Phoenix, Arizona mayor Paul E. Johnson.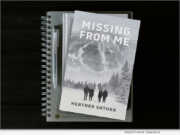 eNewsChannels NEWS: -- Heather Shtuka and her family lived a normal life until their eldest son Ryan Shtuka tragically disappeared one night after attending a house party. "Missing From Me" (ISBN: 978-0228880295; Nov., 2022) details their harrowing journey to find answers.
eNewsChannels NEWS: -- With holiday shopping just around the corner, John Robert Wiltgen's riveting memoir "The Candy in My Pocket" (ISBN: 979-8986007007), is now available for the gift giving season. As a type 1 diabetic for more than 55 years, Wiltgen has been a successful business owner and now author whose memoir describes his journey of finding joy and success amidst a life riddled with obstacles and despair due to insulin-dependent diabetes.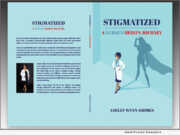 eNewsChannels NEWS: -- Founder of Cannabis Nursing Solutions, Nurse and Author Ashley Wynn-Grimes, RN, has announced the release of her new memoir, "Stigmatized: A hero's Journey" (ISBN: 978-1637903476). The book highlights the stereotypes surrounding medical cannabis for patients within the cannabis community.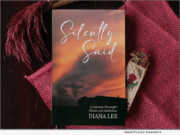 eNewsChannels NEWS: -- A harrowing story of painful illness and the damage alcoholism has on a family, "Silently Said: A Journey Through Illness and Addiction" (ISBN: 978-0228811848) is the first in the new "Silence" series by Diana Lee.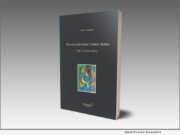 eNewsChannels NEWS: -- It would appear that Picasso and his famous model, Marie-Thérèse Walter, both went to their graves during the seventies with a rather ominous secret on their conscience, according to Marc Poissant, author of the new memoir, "Picasso and Marie-Thérèse Walter: The Censored Story" (ISBN: 978-0228879718).
eNewsChannels NEWS: -- How can you honor a lifetime of quirky, funny and off-color perspectives from your beloved but aging mom? If you're Bonnie Lorber Habyan, you gather all those moments, write them into a hilarious book and launch it on her 91st birthday. Legacy Launch Pad Publishing is proud to be releasing "The World According to Bess: A Funny, Unfiltered Memoir of Life Lessons from My 90-Year-Old Mom."
eNewsChannels NEWS: -- "HOW IN THE HELL DID I GET HERE? Forever Changing the Genetic Blueprint" (ISBN: 978-0228871224) is a riveting and raw story of how author Shannan Mondor overcame alcoholism and mental illness and broke free from the genetic blueprint of addiction that demonized her family for generations.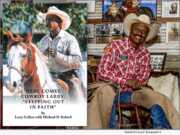 eNewsChannels NEWS: -- "HERE COMES COWBOY LARRY, STEPPING OUT IN FAITH" (ISBN 978-1667838816) is the biographical story of Larry Callies in his own words, he dreamt from the age of ten of becoming a Cowboy; and his spiritual journey as man of color to the founding of the First Museum honoring the long history of the Black Cowboy Heritage.