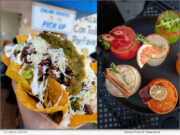 eNewsChannels NEWS: -- For years, Tacomasa has been saving Southern Californians a trip south of the border. With the Tijuana-inspired cuisine served up at Tacomasa Taqueria in Long Beach, Ivan Flores and his team have brought the flavors of northern Mexico to diners in Orange County. Tacomasa opened its second location — Tacomasa Cantina — in Cypress on February 16, 2023.
eNewsChannels NEWS: -- Ketolicious Kitchens recently launched a new brand - Sonora™ - that caters to the Keto and low-carb lifestyle, specifically those looking for authentic Mexican fare. Founded by Lupita Aguilera Hicks, she shares that the basis of her product line all started at home. Some of her family members experienced serious complications from heart disease and diabetes and she even observed close friends who died from related complications from the disease.
eNewsChannels NEWS: -- On April 7, at the "Naturally San Diego" 2nd Annual Pitch Slam, "COYOTAS" Cassava Tortillas, took the People's Choice Award in this Shark Tank style event, showcasing Southern California's emerging and promising natural products companies and their owners in front of a board of experts and a live audience. The sole purpose of this event is for the local community to support and drive growth in their industry.
eNewsChannels NEWS: -- The team at El Pollo Grill knows that a new year brings with it new opportunities for patrons to have wonderful culinary adventures at their 3 dining establishments (Lemon Grove, Otay Ranch, and Bonita Rd. in Chula Vista). Although the focus is on the future, El Pollo Grill has a rich history that continues to shape the business.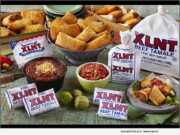 eNewsChannels NEWS: -- XLNT Foods, the oldest continuously operating Mexican food brand in the United States, is no stranger in the supermarket aisle. It's been producing small batch tamales and chili con carne with the same authentic recipe since 1894, but knows its marketing could benefit from more variety.
SAN DIEGO, Calif. -- While San Diego has long been popular for its great weather and beaches, it might be of interest to tourists...