Home
Tags
Michigan Business
Tag: Michigan Business
eNewsChannels NEWS: -- Outvisible Theatre Company presents David Ives' award-winning "Venus in Fur" - running February 14 through March 3, 2019. "Venus" is a modern take on Leopold von Sacher-Masoch's "Venus in Furs," an 1870 novella which draws on themes of female dominance.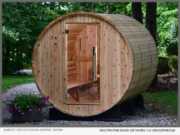 eNewsChannels NEWS: -- Almost Heaven Saunas is being acquired by Harvia, the leading sauna heater and component manufacturer. Harvia Oyj, has announced that it is purchasing U.S. sauna manufacturer, Almost Heaven Saunas. This acquisition will enable Harvia to offer better and more extensive service to its customers in North America and provide Almost Heaven Saunas with added products and resources to continue its growth in the consumer sauna business.
eNewsChannels NEWS: -- A new theatre education program will be offered by Arts Detroit for students on the Autism Spectrum and with Aspergers inside of their performing arts studio at PARC-Plymouth Arts and Recreation Complex. Spectra will be a course to help students on the Autism Spectrum learn theatre techniques that can help them develop life skills as well.
eNewsChannels NEWS: -- The Michigan Humanities Council announced their 2018-2021 Arts and Humanities Touring Directory, offering 40 percent grant funding for arts programming at non-profits, schools, and libraries in Michigan. Traverse City ragtime pianist, Peter Bergin, is one of the featured artists.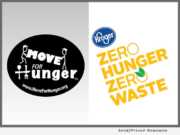 eNewsChannels NEWS: -- Move For Hunger announced today that it will be holding "Fill-A-Truck" Food Drives at nine Kroger stores in Michigan on April 28, 2018. Employees from one of four Michigan moving companies - All Around Moving (Romulus), Palmer Moving Services (Warren), Stevens Van Lines (Saginaw), and University Moving & Storage (Farmington Hills) - will be on-site at each location to encourage shoppers to donate enough non-perishable food to fill an entire moving truck.
eNewsChannels NEWS: -- For the 6th year in a row, Medical Care Alert has received the Angie's List Super Service Award for outstanding customer service. This 2018 award follows Medical Care Alert's recent back-to-back "Gator100" awards recognizing the company's continued growth.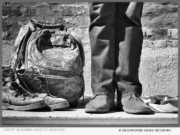 eNewsChannels NEWS: -- Two weeks ago a bill HB 5456 titled Asbestos Claim Transparency, drafted by the National Chamber of Commerce and Asbestos companies was pushed into Michigan with promises of campaign donations, says Goldberg, Persky & White P.C. Today, Michigan's Commanders Group (Congressionally Chartered Veterans Organizations) filed their resolution in opposition to the bill.
eNewsChannels NEWS: -- Medical Care Alert, a leading provider of medical alert systems to senior citizens nationwide, has been named to the University of Florida 2018 Gator100 list of 'fastest growing alumni companies' for the second year in a row. Medical Care Alert, the only Michigan-based company to receive the award, was ranked number 68 on the Gator100 list.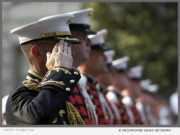 eNewsChannels NEWS: -- Michigan's top Mesothelioma legal expert on behalf of hundreds of Michigan Veterans with asbestos disease, Goldberg, Persky & White P.C., today issued the following statement and alert in response to passage of HB 5456, the so-called 'Asbestos Bankruptcy Transparency Act,' out of the Michigan House of Representatives Republican controlled 'Competitiveness' committee on a straight party line vote.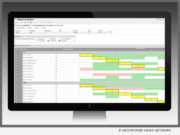 eNewsChannels NEWS: -- Edupoint Educational Systems has been selected by Michigan's Greenville Public Schools to implement the company's industry-leading Synergy(R) Education Platform, replacing PowerSchool in the semi-rural district serving approximately 3,800 students. Greenville's Synergy solution includes the fully-integrated Synergy Student Information System (SIS), Synergy Online Registration, and Synergy Assessment, as well as the Inspect(R) Item Bank from Key Data Systems that works seamlessly with Synergy Assessment.