Home
Tags
Michigan Business
Tag: Michigan Business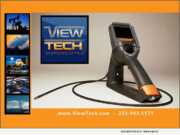 eNewsChannels NEWS: -- As inspection areas decrease in size, ViewTech Borescopes insertion tube diameters must follow suit. The VJ-3 2.2-millimeter is the newest and smallest diameter inspection tool available from the industry-leading video borescope professionals at ViewTech. The VJ-3 2.2mm is utilized during many different types of inspection processes.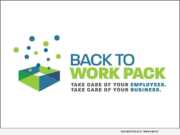 eNewsChannels NEWS: -- Special D Events announces "Back to Work Packs," curated care packages designed to help employees feel safe and be productive when they return to their workspaces, are now available.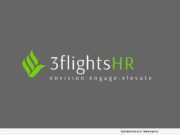 eNewsChannels NEWS: -- 3flightsHR, a leading HR consulting company, is pleased to announce that once again Chief Executive Officer Sheryl Simmons has been selected by Dallas HR to present at the Annual HR Southwest Conference, and by the Financial Health Network to present at the Annual EMERGE Conference.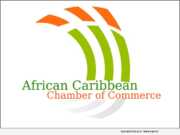 eNewsChannels NEWS: -- As a civic organization committed to racial and economic justice, the sustained outpouring of grief, anger and civil unrest sweeping our country and the globe serve as a stark reminder of not only America's promises and ideals, but also its legacy injustices and shortcomings. Championing equality, diversity and inclusion, the African Caribbean Chamber of Commerce (ACCC) joins the global chorus of those sickened and appalled by the inhumanity we have witnessed.
eNewsChannels NEWS: -- Vice Capital Markets, a leading mortgage hedge advisory firm for independent lenders, banks and credit unions, announced today that the company has more than doubled its monthly trade volume over a 90-day period, setting several internal records. Trade volume totals reached during this period include $11.5 billion in March, $13.4 billion in April and $12.4 billion in May.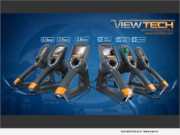 eNewsChannels NEWS: -- While businesses and industries continue to return to work as restrictions are lifted, video borescope sales increased for ViewTech Borescopes. ViewTech highlights the addition of a selection of their newest VJ-3 clients now utilizing a ViewTech borescope during their inspection process.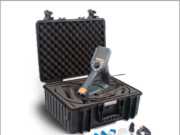 eNewsChannels NEWS: -- With some industries being allowed to return to near-normal operations, ViewTech Borescopes started their second quarter of sales with the VJ-3 video borescope being utilized for a variety of remote visual inspections throughout North America. ViewTech highlights the addition of two of their newest clients who added a ViewTech borescope to their inspection tool kit: IMCA Jamaica Limited and St. Louis Testing Laboratories.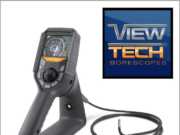 eNewsChannels NEWS: -- With most industries being forced to halt business, video borescopes are required daily for several essential inspections. Sales of ViewTech Borescopes VJ-3 mechanical articulating video borescope continued strong during the month of March 2020.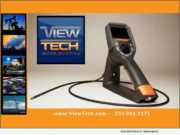 eNewsChannels NEWS: -- Because a video borescope is a crucial inspection tool for many industries, the COVID-19 virus has not stopped business for ViewTech Borescopes. While most of ViewTech's staff is working remotely from home, there is an essential employee that is onsite to continue shipping and receiving the VJ-3 mechanical articulating video borescope at their northern Michigan headquarters.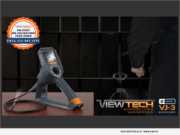 eNewsChannels NEWS: -- ViewTech Borescopes, North America's top seller of Video Borescopes, recently added another video borescope to their lineup. The VJ-3 Infrared (IR) mechanical articulating video borescope can illuminate a dark area or room with IR light, which is undetectable to the human eye.