Home
Tags
Michigan Business
Tag: Michigan Business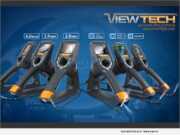 eNewsChannels NEWS: -- As video borescopes are increasingly used as a visual inspection tool, ViewTech Borescopes VJ-3 video borescope is reputably one of the most desired tools to own. From family-owned businesses to Fortune 500 corporations, each day thousands of users rely on their VJ-3 to improve maintenance, inspection and repair processes.
eNewsChannels NEWS: -- Vice Capital Markets, a leading mortgage hedge advisory firm for independent lenders, banks and credit unions, announced today that its Managing Director Shawn Ansley has been named a 2020 HousingWire Insiders Award winner.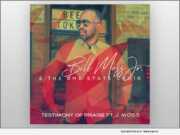 eNewsChannels NEWS: -- With a nostalgic throwback to their gospel heritage and beginnings as the dynamic "Moss Brothers," Detroit-based Salathiel Records has released the music video for the new single "Testimony of Praise" by brothers and celebrated recording artists Bill Moss Jr. and J Moss.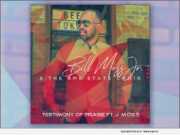 eNewsChannels NEWS: -- Salathiel Records is saturating the market with two new dynamic releases by Billboard charting artist and worship leader Bill Moss Jr., "Testimony of Praise" and "Brand New Day." Both new singles are available now on all digital music outlets.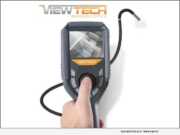 eNewsChannels NEWS: -- ViewTech Borescopes continues to be the recommended and preferred nondestructive testing (NDT) visual inspection tool utilized across North America with their VJ-3 video borescope. With thousands of users relying on their VJ-3 to improve maintenance, inspection and repair processes, two of ViewTech's newest clients include a semiconductor company and a marine transportation company.
eNewsChannels NEWS: -- As the State of Michigan begins to allow the opening of its private parks and camping facilities, the biggest question people are asking post-COVID is "how safe are the bathroom facilities at these parks and campgrounds?" While Turner Sanitation can't answer that question for all re-opening parks and campgrounds, it CAN answer that question for those facilities using Turner portable facilities and sanitation services.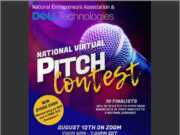 eNewsChannels NEWS: -- The National Entrepreneurs Association will host the 2020 Virtual Pitch Contest for Entrepreneurs Wednesday August 12, 2020 from 6 p.m. to 7:30 p.m. EDT on Zoom. The event was designed to give entrepreneurs and small business owners an opportunity to gain national exposure for their businesses as well as resources to help them grow.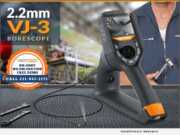 eNewsChannels NEWS: -- Business continued for North America's top seller of video borescopes to close out the 2nd quarter of 2020. Despite COVID-19 shutdowns impacting many industries, ViewTech's borescopes improve the quality and productivity of technicians during a vast array of application inspections, many of which have been deemed essential during the coronavirus pandemic.
eNewsChannels NEWS: -- As Michigan envisions a day soon when coming out of the COVID-19 crisis means seeking normal in a climate that is anything but, there will be a number of services and businesses in very high demand. But the crisis has thrust to the forefront some companies, like Turner Sanitation, whose role in our communities have been enhanced by the needs we'll have in Michigan's new normal.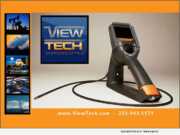 eNewsChannels NEWS: -- As inspection areas decrease in size, ViewTech Borescopes insertion tube diameters must follow suit. The VJ-3 2.2-millimeter is the newest and smallest diameter inspection tool available from the industry-leading video borescope professionals at ViewTech. The VJ-3 2.2mm is utilized during many different types of inspection processes.