Home
Tags
Michigan Business
Tag: Michigan Business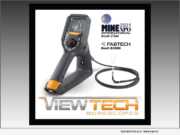 eNewsChannels NEWS: -- As two of the largest trade shows in the United States return after COVID-19 forced a hiatus, ViewTech Borescopes will be one of the thousands of exhibitors featuring the latest machinery and technology next week during FABTECH and MINExpo International. FABTECH 2021 will be taking place at the McCormick Place in Chicago September 13-16, while MINExpo International is being held at the Las Vegas Convention Center September 13-15.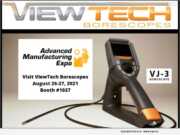 eNewsChannels NEWS: -- ViewTech Borescopes will be exhibiting for the first time at the Advanced Manufacturing Expo on August 26 and 27, which is being held at DeVos Place in Grand Rapids, Michigan. Three different halls, metalworking, mechanical, and automation & manufacturing services, will feature more than 200 vendors and the latest manufacturing technology and equipment.
eNewsChannels NEWS: -- NOVI, Mich., Aug. 12, 2021 (SEND2PRESS NEWSWIRE) -- Vice Capital Markets, a leading mortgage hedge advisory firm for independent lenders, banks and credit unions, announced the firm is celebrating its 20th corporate anniversary. Since opening its doors in August 2001, Vice Capital Markets has helped countless clients properly and effectively manage interest rate risk and maximize profitability.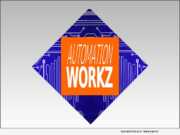 eNewsChannels NEWS: -- Detroit-based Automation Workz Institute, Inc., the nation's only Black tech diversity consulting and upskilling institution, today announced the close of $10 million growth financing to drive the expansion of their cybersecurity, network engineer and development certification courses to people of color across America.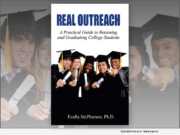 eNewsChannels NEWS: -- According to U.S. News & World Report, 1 in 3 first-year college students will not return for their sophomore year. Dr. Ezella McPherson has retained 82% to 100% of at-risk first-year college students during her tenure at the University of Illinois at Urbana-Champaign, Wayne State University, and Indiana University. She shares more about her success with at-risk college students in her new book, "Real Outreach: A Practical Guide to Retaining and Graduating College Students" (ISBN: 978-1737273103).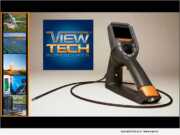 eNewsChannels NEWS: -- As the clean energy revolution continues a path of rapid growth, R&D, along with manufacturing of new green technologies, requires thorough nondestructive testing. With many prototypes and advancements of current components adhering to clean energy standards, ViewTech Borescopes has witnessed an expansion of clients that use a ViewTech VJ-3 video borescope for inspecting a variety of clean energy options.
eNewsChannels NEWS: -- Pristine Rejuvenation, located in West Bloomfield, recently converted from a mobile medical aesthetics practice created in early 2020 at the height of the COVID-19 pandemic to a more permanent location to serve its clients in a greater capacity.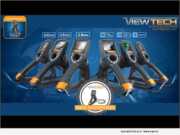 eNewsChannels NEWS: -- As companies and industries encounter a new or one-off inspection, it is not always a viable option to purchase a high-quality borescope. ViewTech Borescopes not only provides an array of articulating video borescopes for sale, but every inspection video borescope is available for short or long-term rental periods at a fraction of the cost.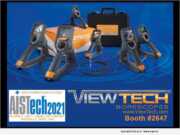 eNewsChannels NEWS: -- ViewTech Borescopes will exhibit for the fifth time at the annual Association for Iron & Steel Technology Conference and Exposition. AISTech 2021 will be taking place June 29 through July 1 and is located at the Music City Center in Nashville, Tennessee.
eNewsChannels NEWS: -- Since their VJ video borescope hit the market in 2008, ViewTech Borescopes mechanical articulating video borescopes have been widely used throughout a variety of inspection applications, including those that are considered explosive environments. When redesigning their 3rd generation inspection borescope, it was critical to have the newest borescope tested for MIL-STD-810G certification.