Home
Tags
Mortgage banking
Tag: mortgage banking
eNewsChannels NEWS: -- Inc. magazine today revealed that Maxwell ranks in the top 3% of its annual Inc. 5000 list of fastest-growing private companies at number 154. Maxwell was also named the 15th fastest-growing software company in the country.
eNewsChannels NEWS: -- Promontory MortgagePath LLC, a leading provider of comprehensive digital mortgage and fulfillment solutions, announced today the Oklahoma Bankers Association (OBA) has officially endorsed its mortgage fulfillment services and proprietary point-of-sale technology Borrower Wallet®.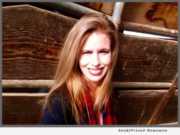 eNewsChannels NEWS: -- United Fidelity Funding West (UFFWest), a rapidly growing national mortgage banker, announced that it added Victoria Dunn to its wholesale lending team of account executives. Ms. Dunn possesses a demonstrated history in negotiation, business development, account management, direct sales, product marketing, technology, and essentially all facets of mortgage lending.
eNewsChannels NEWS: -- LBA Ware(TM), a leading provider of automated compensation software and systems integration solutions for mortgage lending and retail banking, announced it has hired Finn Klemann as director of business development. In this role, Klemann will bring his more than 20 years of business development and sales experience in forging new relationships for LBA Ware in the financial services industry, with a specific focus on targeting growth in the mortgage industry.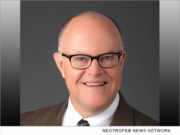 NEWS: (SAN DIEGO, Calif.) Mortgage Banking magazine announced today in its March issue that Jeff Birdsell, CMB and Vice President of professional services for ReverseVision, Inc., is a 2016 Mortgage Bankers Association (MBA) Tech All-Star. Birdsell is among just nine industry innovators who received the prestigious award, which celebrates leaders who have made outstanding long-term contributions to the field of mortgage technology.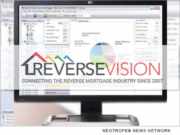 NEWS: ReverseVision, Inc. is spotlighting a HECM reverse mortgage origination by Oregon-based Directors Mortgage, a Pacific-Northwest focused full service mortgage banking firm, as it illustrates an ideal application of the product that allows qualified homeowners age 62 or older to access a portion of their home equity as a financial resource, and eliminates the need to make house payments.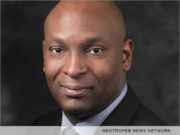 LANSDALE, Pa. /eNewsChannels/ -- NEWS: Global DMS, a leading provider of web-based compliant valuation management software, announced that its president and chief executive officer, Vladimir Bien-Aime, has been named to Mortgage Banking magazine's prestigious 2015 Tech All-Stars list. The award was presented to Mr. Bien-Aime at a ceremony during the annual MBA Technology Conference and Expo held at the Hyatt Regency in Orlando, Florida.
DALLAS, Texas /eNewsChannels/ -- NEWS: MorVest Capital, a specialized investment firm focused on providing strategic capital and analytics solutions to the mortgage banking and residential finance industry, is drawing mortgage servicers' attention to the impact two recent changes will have on mortgage servicing rights fair value for FHA loans.
SAN DIEGO, Calif. /eNewsChannels/ -- NEWS: MCT Trading, Inc., a recognized leader in mortgage pipeline hedging and risk management services, today announced that its COO, Phil Rasori, will share his insight on an upcoming panel assembled by the Community Mortgage Lenders of America (CMLA), which is designed to address legislative issues and trending that will impact mortgage lending in 2014. The panel is being held in Phoenix, Ariz. on March 2.
LAS VEGAS, Nev. /eNewsChannels/ -- NEWS: Venta Financial Group, Inc., a wholesale and retail mortgage banker, announced that it hired Mark Ciolfi as executive vice president (EVP). As EVP, Mr. Ciolfi's primary focus will be to help Venta increase its production on a national level through strategic expansion into new regions,