Home
Tags
Mortgage compliance
Tag: mortgage compliance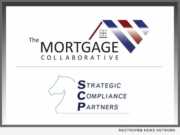 eNewsChannels NEWS: -- The Mortgage Collaborative, the nation's only independent mortgage cooperative, announced a new partnership with national compliance solutions provider, Strategic Compliance Partners. The new relationship with Strategic Compliance Partners adds another best-in-class mortgage compliance company to their preferred partner network.
eNewsChannels NEWS: (POMPANO BEACH, Fla.) -- ACES Risk Management (ARMCO), the leading provider of financial quality control and compliance software, announced that its ACES (Automated Compliance and Evaluation System) Audit Technology has streamlined quality control (QC) loan reviews for The Barrent Group, a rapidly growing provider of outsourced loan quality assurance reviews and services. ARMCO's solution significantly reduces The Barrent Group's auditing times, reduces risk, ensures compliance and streamlines its mortgage quality control process for clients.
NEWS: (TORRANCE, Calif.) DocMagic, Inc., a premier provider of fully-compliant loan document preparation, compliance, eSign and eDelivery solutions, today announced the development of an extensive set of new reps and warrants for its calculations, documents and data, which provides peace of mind to lenders when it comes to compliance with the TRID rule.
NEWS: ReverseVision today announced it ranked number 367 on Deloitte's Technology Fast 500, a ranking of the 500 'fastest growing' technology, media, telecommunications, life sciences and energy tech companies in North America. ReverseVision grew 175.1 percent during this period.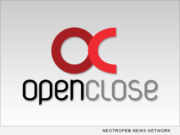 WEST PALM BEACH, Fla. /eNewsChannels/ -- NEWS: OpenClose, an enterprise-class end-to-end loan origination system (LOS) provider, announced that Pacific Union Financial, LLC signed with the company to implement its multi-channel, 100 percent browser-based LOS platform, LenderAssist(TM). The comprehensive solution will automate Pacific Union Financial's wholesale lending functions from start to finish and establish complete data control and visibility over processes.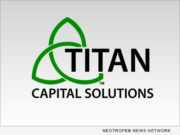 DENVER, Colo. /eNewsChannels/ -- NEWS: Mortgage fulfillment outsource services expert Titan Lenders Corp. today announced it will conduct a weekly webinar series designed to educate mini-correspondents on meeting Consumer Financial Protection Bureau (CFPB) requirements through general fulfillment.
CARLSBAD, Calif. /eNewsChannels/ -- NEWS: The Compliance Group, Inc. (TCG), a leading mortgage compliance services provider, is now offering subservicer monitoring services for mortgage bankers and the mortgage lending servicing operations of community banks and credits unions.
CHICAGO, Ill. /eNewsChannels/ -- NEWS: Leading mortgage compliance services provider The Compliance Group, Inc. (TCG), primarily based in Calif., is pleased to announce its expanded presence in Illinois in response to significant Federal, state and local regulatory oversight affecting mortgage lenders and mortgage servicers in the state.
CARLSBAD, Calif. /eNewsChannels/ -- NEWS: The CEO of mortgage compliance services provider The Compliance Group, Inc., Annemaria Allen, has identified several areas that servicers should pay strict attention to in the event of an audit by a regulatory agency, particularly the Consumer Financial Protection Bureau or Federal Housing Administration.
SALT LAKE CITY, Utah /eNewsChannels/ -- NEWS: Mortgage document preparation vendor International Document Services, Inc. today announced it has expanded its internal customer service team by 72 percent in 2013 and its overall staff by 45 percent. The company attributes the expansion to increased demand for the company's initial disclosure document preparation services and electronic signature functionality.