Home
Tags
Mortgage Servicing Rights
Tag: Mortgage Servicing Rights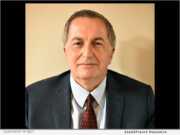 eNewsChannels NEWS: -- Mortgage Capital Trading, Inc. (MCT), a leading mortgage hedge advisory and secondary marketing software firm, announced today that Azad Rafat has joined the company as the new Senior Director of MSR Services.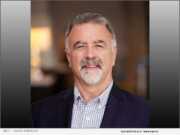 eNewsChannels NEWS: -- MCT® announced that David Burress has joined the company in the position of MSR Sales Director, directly addressing the increase in market demand for MCT's MSR products. The hiring of Mr. Burruss ensures MCT can continue serving the needs of their MSR clients.
eNewsChannels NEWS: -- MorVest Capital, an industry leader in liquidity and balance sheet advisory services, is the exclusive agent for a $1.8 billion GNMA bulk mortgage servicing portfolio. The seller is an independent mortgage banker providing full reps and warrants. Portfolio characteristics include a 3.45 percent weighted average interest rate,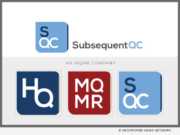 eNewsChannels NEWS: -- Subsequent QC, LLC President Michael Steer today advised lenders to take steps to protect their Mortgage Servicing Rights (MSR) assets ahead of an anticipated increase in total mortgage servicing volume. According to the Mortgage Bankers Association, outstanding mortgage debt is expected to reach $10.4 trillion by the end of 2018, compared to $10 trillion in 2017 and $9.7 trillion in 2016.
eNewsChannels NEWS: (ADDISON, Texas) -- Mid America Mortgage, Inc. (Mid America) announced today it has acquired the mortgage servicing rights (MSRs) for $2.7 billion in government loans. The portfolio includes a number of delinquent VA- and FHA-insured loans. The sale was completed at the end of March, and LoanCare, Mid America's sub-servicer, will take possession of the purchased MSRs on May 2.
NEWS: (DENVER, Colo.) Mortgage services expert Titan Lenders Corp. announces it is now offering Servicing Transfer Management services to mortgage servicers and sub-servicers engaging in the transfer of mortgage assets and mortgage servicing rights (MSRs).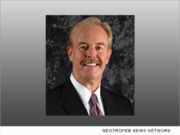 DALLAS, Texas /eNewsChannels/ -- NEWS: MorVest Capital, LLC, in concert with its funding partner Customers Bank (NASDAQ:CUBI), today announced that this week it has closed another mortgage servicing rights (MSR) credit facility for a Virginia company, adding to its growing tally. MorVest Capital is a boutique investment firm primarily focused on providing capital and strategic solutions to the mortgage banking and residential finance industry.