eNewsChannels NEWS: -- LBA Ware, provider of the leading automated incentive compensation and sales performance management platform for mortgage lenders, today announced that it will be an exhibiting company in Innovation Alley at FinTech South 2019, the Southeast's largest event dedicated to financial innovation.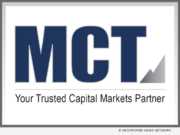 eNewsChannels NEWS: -- Mortgage Capital Trading, Inc. (MCT), a leading mortgage hedge advisory and secondary marketing software firm, today announced it has restructured the company's internal sales processes, bolstered the sales team, and launched a Customer Success Group (CSG). Implementation of the changes pave the way for significant growth as the company continues innovating, launching new products and services, and on-boarding clients.
eNewsChannels NEWS: -- SafeChain, an industry leader in wire fraud prevention software and blockchain applications for land title, announced today that Adeptive Software has integrated SafeWire into ResWare, Adeptive's powerful title and escrow production software.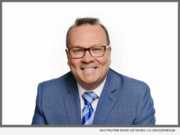 eNewsChannels NEWS: -- Mid America Mortgage, Inc. (Mid America) announced today that it has hired Kerry Webb as Executive Managing Director of Business Development. In this role, Webb will be responsible for recruiting, managing and motivating teams of mortgage professionals to meet and exceed productions goals that align with the overall company's strategic volume growth and profitability goals.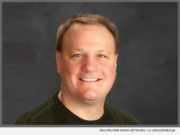 eNewsChannels NEWS: -- Simplifile, a leading provider of real estate document collaboration and recording technologies for lenders, settlement agents and counties, today announced it has promoted Mark Moats to Vice President of National Accounts. Moats previously served as a Regional Sales Director for Simplifile and has been with the company for nearly 13 years.
eNewsChannels NEWS: -- Residential Capital Partners is pleased to announce the acquisition of 3L Finance. As a part of the acquisition, Residential Capital Partners is pleased to be the national hard money and rental finance lending partner to 2020 REI Group.
eNewsChannels NEWS: -- Digital insurance agency Matic has been named to HousingWire's HW TECH100(TM) list of the top housing technology companies in the United States. The annual awards program, now in its sixth year, recognizes the most innovative tech firms in the real estate and mortgage finance sector.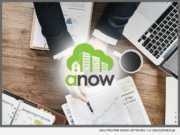 eNewsChannels NEWS: -- Anow, developer of appraisal firm management software that simplifies the way real estate appraisers manage their businesses, has been named a finalist for Mortgage Professional America's Power Originator Summit Award for Best Technology.
eNewsChannels NEWS: -- Both FormFree(R) and Faith Schwartz, a member of FormFree's board of directors, were named finalists for Mortgage Professional America's Power Originator Summit Awards. As nominees for the Best Rate Referrals Award for Best Technology and the RCN Capital Award for Woman of Distinction, FormFree and Schwartz were recognized at the inaugural Power Originator Summit at the Anaheim Convention Centre on April 4.
eNewsChannels NEWS: -- ACES Risk Management (ARMCO), the leading provider of financial risk mitigation and compliance solutions, announced that it has won HousingWire's sixth annual HW Tech100(tm) award, which recognizes the 100 most innovative technology companies in the U.S. housing economy. This is the fifth consecutive year that ARMCO has achieved this prestigious designation.