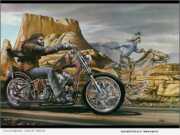 eNewsChannels NEWS: -- GIT Corp., a publishing company out of New York, today announced a new partnership with ER71 USA. Inc. ("ER71") to license an exciting new monthly motorcycle magazine title that brings all the two-wheeled excitement of the motorcycle culture to the masses.
eNewsChannels NEWS: -- Capital Powersports, a Honda dealership in Wake Forest has earned the Council of Excellence award in 2020. Capital Powersports has won this award for the 6th year in a row.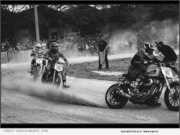 eNewsChannels NEWS: -- It's not a secret that Covid-19 had 2020 pretty much canceled all over, affecting some of the major events in the USA and abroad, but has also brought people together and fired up new ways for connecting and exchanging ideas, says the Brazilian Flat Track League.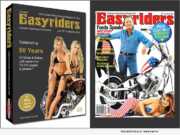 eNewsChannels NEWS: -- Pepper Foster, CEO of Easyriders, the rock-n-ride brand, is excited to announce "Classic Easyriders Complete Digital Magazine Collection - 50th Anniversary Special" by GIT Corp. This massive library of the history of Easyriders features 554 digital magazines.
eNewsChannels NEWS: -- Turn "Someday I'll ride a motorcycle," into "Today" with new ways to learn to ride from Seminole Harley-Davidson in Sanford, Florida. Inspired by new rider feedback, Seminole Harley-Davidson is offering two new programs that aim to make learning to ride more convenient and personalized.
eNewsChannels NEWS: -- Evans Cooling Systems, manufacturer of the only waterless engine coolant, today announced that every Indian Scout FTR750 produced since 2017 has been factory filled with its patented waterless coolant, because of its proven ability to perform under extreme conditions without boil-over or overheating issues.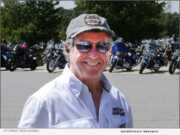 eNewsChannels NEWS: -- Bob Karney, a motorcycle accident attorney, donated $25,000 directly to biker families in need, The Karney Law Firm announced today. The requests poured in and over 80 families received immediate aid.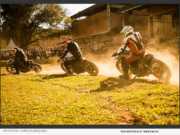 eNewsChannels NEWS: -- It was only six years ago when the first official Flat Track competition took place in Brazil, with only ten to fifteen riders. Now, there are over fourteen teams around the country, and the Brazilian Flat Track League will have nine riders racing during FlatOutFriday (FOF) in Milwaukee, Wisconsin, March 13. The group is looking forward to making a good impression during FOF 2020.
eNewsChannels NEWS: -- The President of the National Association of Buffalo Soldiers and Troopers Motorcycle Club (NABSTMC), Nathan 'Motown' Mack has proclaimed March 14, 2020 their National Day of Service, whereby, all 118 Chapters, including their Chapter in South Korea, shall provide community service in their local communities.