Home
Tags
Mountain Home Care
Tag: Mountain Home Care
ENKA, N.C. /eNewsChannels/ -- NEWS: What happens when an aging individual needs more in-home care than Medicare or insurance provides? The recent addition of licensed nursing services by Mountain Home Care addresses the existing and widening gap between patient needs and the amount of skilled care insurance providers cover.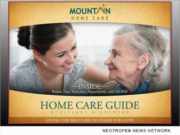 ARDEN, N.C. /eNewsChannels/ -- NEWS: Mountain Home Care founder Lana Wilde knows that when families need help with home care matters, a source of reliable information can be difficult to find. That's why the leading private home care agency in western North Carolina today launched the publication of its 'Home Care Guide.'
ARDEN, N.C. /eNewsChannels/ -- NEWS: In celebration of Mountain Home Care's 10th anniversary observance of November's National Family Caregiver Awareness Month, Lana Wilde found it difficult, if not impossible, to choose only one dual role caregiver to receive the company's 'Caregiver Leadership Award.' That's why, in an informal, family-style reception themed 'Caregivers are Everyday Heroes,' the company's owner and founder awarded each caregiver.
ARDEN, N.C. /eNewsChannels/ -- NEWS: In celebration of its 10th anniversary and National Family Caregiver's Month in November, Mountain Home Care announces the creation of its 'Caregiver Leadership Award.' The award recognizes exemplary professional caregivers with dual roles of service in the workplace and in their families.
ARDEN, N.C. /eNewsChannels/ -- Aging in place shouldn't be a mystery. Ten years ago, dynamic female entrepreneur Lana Wilde started her business, Mountain Home Care, in the basement of the family home with one client, one caregiver, and a commitment to meet the needs of families who take care of their loved ones in times of extended illness.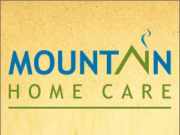 ARDEN, N.C. /eNewsChannels/ -- When self-described worker bee Lana Wilde became an empty nester, she turned her open heart and gift for volunteer care giving into a one-of-a-kind family business. Ten years later, Mountain Home Care celebrates a decade of quality care offered in service to other western North Carolina families who need a helping hand during an extended illness.