Home
Tags
Neurotech Leaders Forum
Tag: Neurotech Leaders Forum
eNewsChannels NEWS: -- Neurotech Reports today announced that the keynote speaker at the 18th annual Neurotech Leaders Forum will be Hunter Peckham, a pioneer in the field of neuroprosthetics, technology that restores movement for people living with paralysis.
eNewsChannels NEWS: (SAN FRANCISCO, Calif.) -- Several promising neurotechnology firms and key industry figures will present at the 2016 Neurotech Leaders Forum. The 16th annual event will take place October 24-25 in San Francisco, presented by Neurotech Reports. Keynote speaker at this year's event on October 24 will be Doug Weber, who serves as program manager for DARPA's Biological Technologies Office.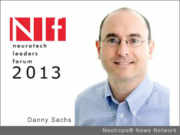 SAN FRANCISCO, Calif. /eNewsChannels/ -- NEWS: Neurotech Reports announced today that several startup and early stage neurotechnology companies will be presenting at the 2013 Neurotech Leaders Forum, to be held in San Francisco October 14-15. Danny Sachs, M.D., a serial entrepreneur who has founded several neurotech and medical technology firms, will keynote the event.
SAN FRANCISCO, Calif. /eNewsChannels/ -- Jennifer French, a quadriplegic and competitive sailing athlete who recently medaled at the 2012 Paralympics Games in London, will release her new book, 'On My Feet Again: My Journey Out of the Wheelchair Using Neurotechnology' (ISBN: 9780988234208; Neurotech Press), Oct. 23, 2012 at the Neurotech Leaders Forum in San Francisco.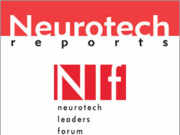 SAN FRANCISCO, Calif. /eNewsChannels/ -- Executives from some of the leading firms in the consumer neurotechnology market are scheduled to make presentations at the 2012 Consumer Neurotech Conference, to be held in San Francisco on October 23. The new event takes place during the 2012 Neurotech Leaders Forum, now in its 12th year.