Home
Tags
New Locations and Growth
Tag: New Locations and Growth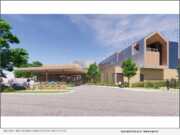 eNewsChannels NEWS: -- The City Council of Nassau Bay has granted the request for a Specific Use Permit to Moody Neurorehabilitation Institute at Space Park by unanimous vote on Monday evening. Moody Neurorehabilitation Institute (formerly known as Transitional Learning Center) is a respected leader in brain injury rehabilitation.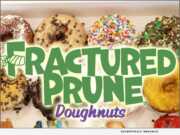 eNewsChannels NEWS: -- ractured Prune Donuts of New Jersey announced today the grand opening of its 4th location at 5004 Landis Ave in Sea Isle City, New Jersey, for May 22, 2020 at 7 a.m.
eNewsChannels NEWS: -- Vandalia Rental proudly announces the grand opening of the Lima, Ohio branch with a ribbon-cutting ceremony on June 1 at 4:30 p.m. Vandalia Rental is the premier equipment rental solutions provider offering construction equipment and services to contractors and industrial clients.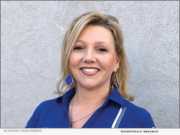 eNewsChannels NEWS: -- Autocraft Bodywerks, Austin's premier automotive collision repair center located at 5411 Wasson Rd, Austin, Texas, has opened a second location at 12131 Roxie Drive in North Austin, Autocraft Principal Chris Raeder announced today.
eNewsChannels NEWS: -- In the face of the COVID-19 crisis, many food producers are scrambling to find food production spaces that meet unprecedented, rapidly evolving needs. To fulfill those needs, Amped Kitchens announced it will move ahead with plans to open its new Chicago location - providing best-in-class food-safe, sanitized and fully-permitted production spaces for up to 64 food producers.
eNewsChannels NEWS: -- Bay Area Lyme Foundation, a leading sponsor of Lyme disease research in the U.S., announces the opening of the San Diego collection site of the Bay Area Lyme Foundation's Lyme Disease Biobank, which is the first program to provide researchers with blood and urine samples from people with early Lyme disease from multiple endemic regions across the country.
eNewsChannels NEWS: -- HCI Hair Solutions announces their new location. For the past 28 years, HCI Hair Solutions has been providing luxurious hair replacement solutions for Central Florida. Some of their clients travel from all parts of Florida and the country just to place their hair confidence with HCI Hair Solutions.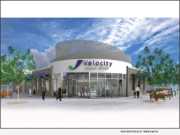 eNewsChannels NEWS: -- Velocity Credit Union, a fixture of the Austin financial scene since 1947, has begun site preparation for its new branch office in downtown Austin. To be located on the southeast corner of 12th and Sabine Streets, the new facility is being built immediately across Sabine Street and just to the east of Velocity's current downtown location (610 E. 11th Street).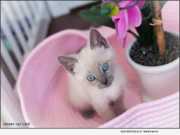 eNewsChannels NEWS: -- Small Lives Matter Kitten Rescue Inc., a nonprofit 501(c)(3) organization specializing in saving sick and orphaned kittens, announces that they are partnering with Whiskers Cafe, LLC and Bold Bean Coffee Roasters to open Frisky Cat Cafe at 1092 S. Ponce De Leon Blvd. in St. Augustine, Florida. It's a first-of-its-kind cat cafe, combining a coffee beverage cafe with a cat lounge.
eNewsChannels NEWS: -- A custom Glam-Squad for Injectables, Skin and Body Care. Specializing in non-surgical treatments, exclusive CBD facials, and an IV Drip lounge for total body results. Because every face is different, EevolveSelf focuses on individual solutions that prevent signs of aging, enhance and restore your natural beauty.